5 Top Holdings in the Global X Uranium ETF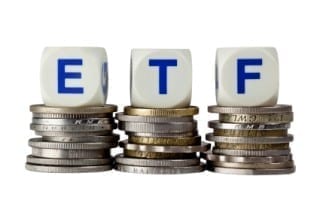 What to know which companies make up the top five in the Globe X Uranium ETF?
Investing in uranium, particularly when prices have been falling, may not seem like the best idea for immediate returns. But if you are keen on uranium stocks, and have some time to wait to see the market pick up, perhaps an exchange traded fund (ETF) like the Global X Uranium ETF (NYSEARCA:URA) can provide investors with the right outlet to break into the uranium market.
The Global X Uranium ETF came in to existence in November of 2010. The fund enjoyed a good run for several months, touching its all-time high of $131.76 on February 4, just days before the Fukushima disaster changed the face of the uranium market. Since then, like uranium spot prices, URA has fallen quite significantly. Still, the fund is designed to provide investment results that correspond to the price and yield performance of the Solactive Global Uranium Total Return Index.
In terms of breakdown, the fund is focused on six countries, with a majority of its focus on Canadian assets at 67.48 percent, followed by 15.86 percent in Australia and 6.25 percent in Hong Kong. With 24 holdings, URA provides investors with exposure to the uranium mining industry. The fund's top five holdings include:
Here's a closer look at these companies.

Cameco Corp
Investors should not be surprised that the top holding of the URA fund is the one of the largest uranium mining companies, Cameco Corp. When the uranium market is booming, Cameco produces roughly 18 percent of global uranium from mines located in Canada, the United States and Kazakhstan. Due to recent market conditions, the company has scaled down its US operations. Still, the company operates the world's highest grade uranium mine, with Cigar Lake, located in the Athabasca Basin in northern Saskatchewan.
That said, Cameco accounts for 23.62 percent of URA's total holdings.
NexGen Energy
NexGen Energy has been gaining market attention in leaps and bounds of late, particularly given its recent slew of impressive drill results from its Rook I property in the Athabasca Basin. Though still at an exploration stage, NexGen's has become a market favorite, with analysts calling the Arrow deposit as "best uranium discovery of the past 25 years."
NexGen makes up 13.22 percent of URA's portfolio.
Uranium Participation Corp
Uranium Participation Corp is not a mining company, it is however, a holding company that invests at least 85 percent of the proceeds of its equity offerings in uranium. The company's objective is achieving appreciation in the value of its uranium holdings.
As the third biggest holding in URA, Uranium Participation Corp makes up 11.18 percent.
Denison Mines
Also focused in northern Saskatchewan, Denison mines is a uranium development and exploration company with a 60 percent stake in the Wheeler River project. Wheeler River is host to two high grade deposits, the Phoenix and Gryphon. The company also generates revenue from its 22.5 percent stake in the McClean Lake uranium mill, which process uranium ore from Cameco's Cigar Lake mine.
URA has a 6.65 percent holding in Denison Mines.
Fission Uranium
Rounding off URA's top five holdings is a company that investors in the uranium sector are no doubt familiar with, Fission Uranium. Like most other Canadian uranium juniors, Fission is focused in the Athabasca Basin in northern Saskatchewan. The company owns the Patterson Lake South project, which has one of the largest uranium resources in the world. Fission is currently focusing on the Triple R deposit within the PLS property, and seeing encouraging results.
Fission Uranium makes up 5.36 percent of URA's total holdings.

Securities Disclosure: I, Vivien Diniz, hold no direct investment interest in any company mentioned in this article.