Copper Prices Could See "Astronomical Rise" as Supply Concerns Increase
Feb. 13, 2023 02:00PM PST
Copper Investing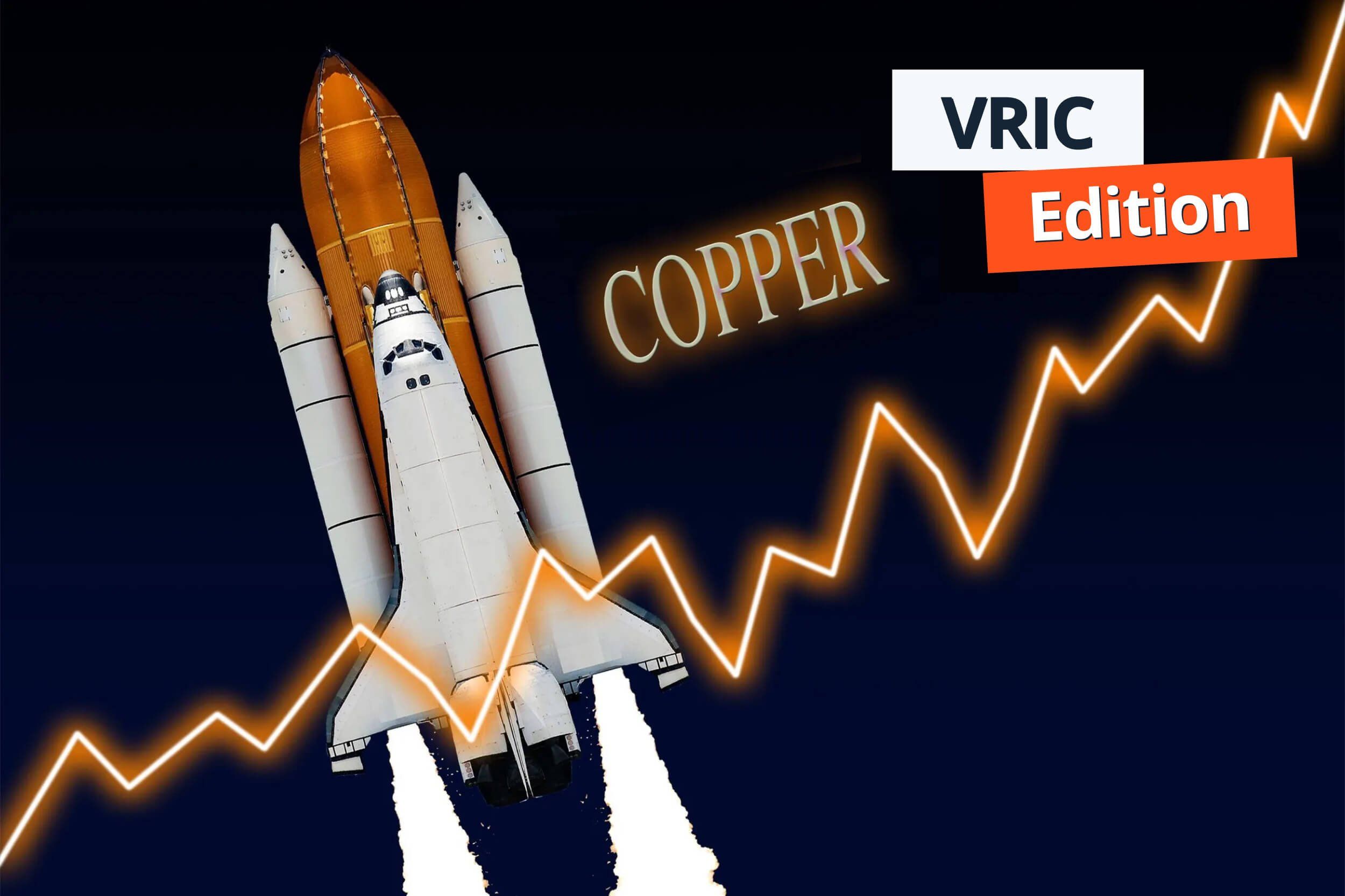 As the energy transition takes place, the use of copper is expected to increase, with many wondering how supply will keep up.
Following a 2022 that saw prices fall more than 13 percent, copper kicked off the year on an upward trend.
Copper reached US$9,356 per metric ton on January 23 on the back of expectations of rising demand in China. The top-consuming country has now reopened following strict COVID-19 lockdown measures.
Prospects for the base metal are bright in the long term as well as the short term, and analysts agree that copper will be crucial as the world moves away from fossil fuels to greener sources of energy.
---
In fact, electric vehicles (EVs) use about four times more copper than internal combustion engine cars, according to the International Copper Study Group. It can be found in batteries, windings, rotors, wiring, busbars and charging infrastructure.
And while battery technology might change in the years to come, copper's role looks secure.
"One consistent and difficult-to-replace (component) throughout the electrical cycle is copper. So I'm pretty positive on copper for the electrification of the world," Warren Irwin of Rosseau Asset Management said during a panel at the recent Vancouver Resource Investment Conference. "The other thing too is that defense spending globally is starting to ramp up."
Copper is used to make military vehicles like aircraft, naval vessels and ships because of its ability to resist corrosion.
Ivan Bebek, co-founder, president and CEO of Coppernico Metals, who was also featured in the copper forecast panel, said the world is not ready for the EV integration and modernization that's going on.
"Finding mines that could make a difference, high-quality mines, is next to very, very, extremely difficult," he said. "Anything you find is going to take between 12 to 20 years to come online."
Jamie Keech of Vida Carbon agreed, saying the supply side of copper is what he is paying attention to the most.
"The average age of the world's top 10 mines is 95 years old," he told the audience. "They're getting deeper every year, they're getting lower grades every year, and they are getting more expensive to mine every single year. And most of those are located in Chile and Peru, areas that are increasingly volatile from a political and social perspective."
Recent anti-government protests in Peru, the second top-producing country, have led to concerns over potential copper supply disruptions, as the Latin American country accounts for almost 10 percent of global output. Major mines such as Las Bambas, Antapaccay and Cerro Verde have seen production disrupted due to the social unrest in the country.
"What actually scares me most is probably copper supply, because it really comes down to, I think, how mining companies are incentivized," Keech said. And for that to materialize, higher prices are needed.
"On the supply side some of the bottlenecks I see would be we need higher prices to incentivize exploration," Irwin said. "The mining industry is remarkably resilient … we will go out and find the world as much copper as you want … we find it and we have to, of course, build it. And those costs are going up every year."
As the need for copper continues to grow, Bebek believes the red metal is becoming the new precious/industrial metal — and it's going to have an importance that's equivalent to some of the more attractive metals, such as gold and silver.
"A copper mine is a major undertaking," he said. "Building them costs billions of dollars. A lot of them are remote and are low grade. And the time to socially get those mines up and running in a responsible manner in this day and age — it will take time no matter what the price of copper is."
During the panel discussion, Keech reminded the audience that by 2050 the world will need to mine more copper than has ever been mined in human history. "There's no chance, there's zero chance we're going to hit those targets, it's not going to happen. It would be the most inflationary event in human history, I think," he said. "So we're not going to do it. But I think there's going to be a lot of people that try very hard, and the price is going to rise astronomically."
For investors looking to jump into the copper market, the panelists had some suggestions when it comes to building a portfolio.
"If you're building a copper portfolio, I'd recommend diversifying in different ways. I have all the majors, then mid-tier developers and some juniors," Irwin said.
For Bebek, scale in copper mines has to be there for those looking to invest. "You also have got to look at the company's behavior socially — how much are they investing into the social aspect, before they even know what they have? Because that can derail a project considerably," he said. "Thirdly, pick a management team who's been successful before that is capable of raising the capital, because capital is precious, even in good markets, and managing that (capital) appropriately."
Keech mentioned that in an inflationary period such as the current one, investors should want exposure to copper.
"The reason copper performs so well in an inflationary environment is because it gets a lot more expensive to mine copper," he said. "I think the way to do it, the way I have done it, is I'm invested in known assets, assets with a resource estimate, that are of scale that still need to be expanded and have a high chance of being taken out in a bull market. So you're not risking escalating operating costs to the same degree — you are in an operating mine."
Don't forget to follow us @INN_Resource for real-time updates!
Securities Disclosure: I, Priscila Barrera, hold no direct investment interest in any company mentioned in this article.
Investing News Network websites or approved third-party tools use cookies. Please refer to the cookie policy for collected data, privacy and GDPR compliance. By continuing to browse the site, you agree to our use of cookies.