Blockchain Outlook 2021: Maturation Continues for Industry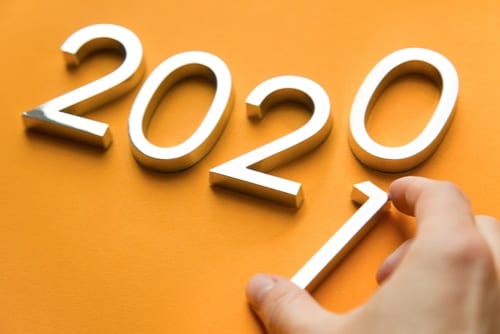 A mystifying industry promising revolutionary technology still has a few steps ahead before everyone is convinced.
Click here to read the previous blockchain outlook.
Investing in blockchain has gone through various degrees of legitimacy. With experts now pointing to the end of an experimentation period, could the blockchain investment proposition be reaching the next phase of maturity?
In a market report, business research firm Deloitte confidently proclaims that the current decade belongs to blockchain, and it all started in 2020.
In a year heavily impacted by the effects of a global pandemic, blockchain is seeing some benefits as it reacts to the new challenges facing virtually every active industry.
Here the Investing News Network (INN) offers investors a look at the upcoming year for this sector and what experts are expecting to see.
Blockchain outlook: Extra time at home creates adoption opportunity
According to Deloitte, blockchain has undergone a transition as observers start asking what blockchain can do for their industries, instead of questioning whether this technology actually works.
"As new industries explore blockchain applications they do so in ways that reflect their own respective operational and strategic needs," Deloitte states in its report.
According to one expert, this exploration process may have received a boost in 2020 thanks to a determining factor for the year in business: COVID-19. Abhishek Sinha is a partner and EY Canada's national blockchain leader tasked with overlooking various technology spaces. Sinha told INN the impact of reevaluating industries and changes to workplace environments pushed the conversation for blockchain.
"COVID-19 has forced people's hands or has forced the hands of the economy and the ecosystems to go digitally native … there's been a massive acceleration," Sinha said.
Andrew Grovestine, vice president, clearing and settlement, with the Canadian Securities Exchange (CSE), said he has also noticed an uptick in interest for the sector, but signaled that a lack of education on the subject is still the biggest challenge affecting the entire industry from an investment perspective.
"Investment dealers are embracing technology, but crave for more information on how it affects them and their customers," the CSE representative said.
Heading into the beginning of the pandemic, one executive with hands-on experience in the blockchain marketplace told INN he was worried about a potential downturn in business at-large. In the end, however, he found the opposite to be true.
"And to my surprise, I think it really helped to improve the adoption rate towards blockchain technology," said Ed Nwokedi, founder and CEO of RedSwan CRE. "I had more success in reaching out to people and also people coming back to me with many questions than I had in previous months or previous years."
RedSwan CRE is a platform offering a marketplace for digital securities with an interest in commercial real estate tokenization. "We wanted to make sure that anyone interested in investing into digital assets has a variety of assets to look at it so they are not just focusing on one opportunity," Nwokedi said.
He told INN he believes many industries are starting to look at blockchain as a helpful tool instead of a curious novelty. He pointed to a recent announcement from PayPal (NASDAQ:PYPL) as a big catalyst for the entire sector — effectively, the online payment service now allows customers to buy, hold and sell cryptocurrencies within their accounts.
Nwokedi expects to see interest in blockchain and its versatility show up as the effects of an economic downturn caused by the impact of the pandemic continue.
"That's going to affect the capital markets. People are looking for alternative solutions for capital markets, as well as investors looking for alternative areas to place (their) money," he said.
One way or another, it is certain the pandemic has had a significant impact on the blockchain investment path ahead. "We can't share information or data or any version of trust in the way we used to because of the impact COVID-19 has had, and therefore we want to start using this technology, which has been around and it's been maturing for the past many years — to do it securely, safely and privately on public blockchains," Sinha told INN.
Blockchain outlook: Expect slow and steady growth
Chris Naprawa, president and recently announced interim CFO of TAAL Distributed Information Technologies (CSE:TAAL,OTCQX:TAALF), told INN he sees the entire blockchain market trending in the right direction, although he cautioned a more "conservative pace compared to the initial Bitcoin boom."
TAAL Distributed Information Technologies used 2020 as a year to reconfigure its business.
Naprawa told INN the company changed its business model from the previously employed infrastructure-only focus to what he describes as a "blockchain as a service provider strategy" using the Bitcoin SV (BSV) blockchain.
Bitcoin SV is an alternative cryptocurrency originally forked from Bitcoin Cash in late 2018; it was created with the intention of adhering to the vision Satoshi Nakomoto, Bitcoin's originator, had for the original Bitcoin cryptocurrency. The main differentiator for Bitcoin SV is its increased block size limit, which according Naprawa allows faster processing for more transactions with reduced transaction fees.
When asked about the biggest challenges in the space, Naprawa said education of the investor community remains critical.
The executive rationalized the decision for his firm to move ahead with the BSV blockchain model because this technology adapts better to massive scaling and professionalized security.
"Expectations for 2021 are positive," said Naprawa. "It is estimated that next year, at least 25 percent of the Forbes Global 2000 will use blockchain as a foundation for digital trust at scale." The Forbes Global 2000 is an annual ranking of the 2,000 biggest public companies in the world.
Blockchain outlook: Cryptocurrencies gaining appeal again
While the PayPal news confirms the uptick in interest and attention for digital alternatives to established currencies, experts still see the volatile aspect of coin launches as an area in need of maturation.
Despite the promise of cryptocurrencies and the evolution of blockchain technology, the market has faced periods of skepticism due to the risky coin launches seen in the wake of Bitcoin's meteoric rise.
Deloitte points to regulation as one of the biggest issues facing the proliferation of token investments as a sophisticated investing vehicle. In 2018, a market study from Statis Group found that a significant amount of capital invested into coin launches or initial coin offerings went to scams.
However, Sinha told INN he sees legitimacy entering the space in new ways thanks to adoption events across the world.
The EY expert particularly highlighted the development of China's state-backed Blockchain-based Service Network and its recent strides throughout 2020.
He said cryptocurrencies are close to heading in a similar direction as they did in 2017 and 2018, when mass appeal and price point grew significantly for Bitcoin.
"There's a lot of legitimacy which is coming into that space," Sinha told INN.
Blockchain outlook: Investor takeaway
Grovestine, the CSE executive, told INN he is optimistic about the blockchain sector heading into 2021 as he expects to see a better market overall and more options for capital listings.
"We expect that the market will embrace security tokens as the new medium to trade publicly listed equity securities," Grovestine said.
The next year may prove critical for the development and adoption of blockchain as a significant trend beyond a novelty technological tool.
"I think there is a lot of acceleration in the mainstream adoption of blockchain as an infrastructure-level capability, much like the internet. We don't think much about the internet. It's just there and we use it," Sinha said. "I think blockchain is slowly but surely going in that direction."
Don't forget to follow us @INN_Technology for real-time news updates!
Securities Disclosure: I, Bryan Mc Govern, hold no direct investment interest in any company mentioned in this article.
Editorial Disclosure: The Investing News Network does not guarantee the accuracy or thoroughness of the information reported in the interviews it conducts. The opinions expressed in these interviews do not reflect the opinions of the Investing News Network and do not constitute investment advice. All readers are encouraged to perform their own due diligence.