Jan. 13, 2022 01:30PM PST
Blockchain Investing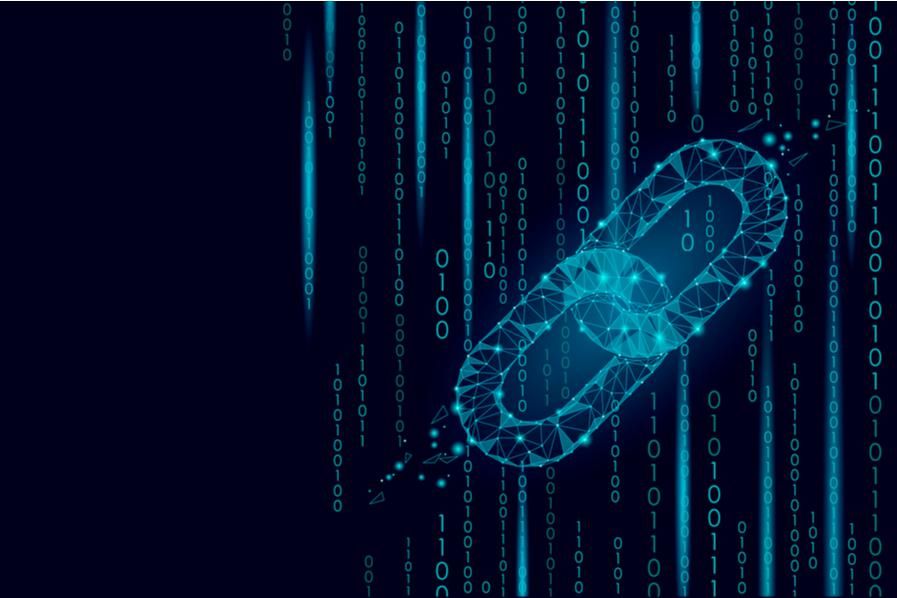 Catch up on some of the biggest events in the blockchain market throughout 2021.
Click here to read the previous blockchain trends article.

Blockchain technology applications are beginning to be better understood as the fast-moving market continues to grab the attention of investors across the globe.

In 2021, advancements from fund makers were key to the industry's development.
The first half of the year showed signs of what was to come in the blockchain arena, with the dialogue surrounding cryptocurrencies maturing, and appreciation increasing for what the technology could mean for everyday people.
---
What happened in the blockchain space for the full 2021 year? Here the Investing News Network (INN) outlines some of the biggest blockchain developments seen over the last 12 months.
Blockchain trends 2021: Cryptocurrency ETFs make a splash
This past year brought along the expansion of cryptocurrency-based exchange-traded funds (ETFs), showing a glimpse at a new era of cryptocurrency investments.
ETF makers have argued that thanks to the launch of these funds, a wider range of investors is now being exposed to the market in a friendlier and more approachable light.
"I think it's been a year that you could say for certain ... this is now here to stay," Som Seif, founder and CEO of Purpose Investments, told INN.
Purpose Investments and other ETF providers in Canada have launched a bevy of funds offering exposure to the best-known digital coins in the market.
"Purchasing bitcoin through an ETF structure is far superior to a closed-end fund — thus the reason many closed-end fund providers are considering launching a bitcoin ETF," Raj Lala, CEO and president of Evolve Funds Group, explained in a conversation with INN.
Blockchain trends 2021: Volatility inescapable for cryptocurrency investments
The cryptocurrency market has proven difficult to master in terms of projections and modeling thanks to its volatility. But experts say this is the norm for the industry and it shouldn't discourage early adopters.
Fred Brothers, president and co-founder of Cion Digital, an advisory company engaged in helping firms get started with cryptocurrency and blockchain solutions, told INN he continues to struggle with the general level of education on cryptocurrencies and other blockchain solutions.
"Many of the companies we're talking to are still fearful of anything containing the words 'crypto' or 'blockchain,'" Brothers said. "Their executives may be investing in digital currencies personally, but they haven't decided to embrace crypto, or haven't figured out how to do so."
Elliot Johnson, chief investment officer and chief operating officer with Evolve ETFs, said he has had the same problem described by Brothers across the investment landscape.
"A lot of times you have an institution that hasn't really started to (invest) yet, because they have very long cycles for analysis and decision making," Johnson said. "But the analysts you're talking to, they personally hold some bitcoin, or they personally hold one of our funds and that kind of thing."
But volatility isn't only a roadblock for the space, Johnson told INN. "The volatility of cryptocurrencies is both the biggest challenge, and I think a lot of people see it as the biggest opportunity in investing in them."
Watch the full interview with Seif above.

Seif told INN volatility is part of the deal when it comes to cryptocurrencies. However, he explained, this is related to the nascent stage of the market and its appreciation.

"It's still betting on the future," Seif told INN. He said education and due diligence are playing a gigantic role in the way cryptocurrency investments are adopted today. He believes the rise of the ETFs will aid investors in getting comfortable with the road ahead.
Blockchain trends 2021:  Business adoption hints at larger appreciation
Experts in the blockchain space have repeatedly told INN that no matter how significant the hype and interest surrounding digital coins is, it will take a significant amount of time for these uses to become mainstream — unless established financial structures adapt and integrate cryptocurrencies.
Encouragingly, this is happening right before the eyes of market participants. In fact, Abhishek Sinha, partner at EY and the firm's open banking and blockchain leader, previously told INN he has been surprised at the pace at which blockchain solutions have gained mainstream adoption.
"We're seeing crypto investments continue to become mainstream offerings from not just new players in the ecosystem, but a lot of traditional banks are starting to offer crypto-based wealth solutions (and) investment solutions for accredited investors," Sinha said.
Brothers told INN he is optimistic that the chase for the mainstream has already delivered on its promise. "Crypto isn't moving toward mainstream adoption — it is already mainstream," he said.
His reasoning goes back to the wide adoption of digital coins seen among younger generations. This base has made it possible to push vendors and other traditional financial systems to adopt or integrate cryptocurrencies.
"In the end, if you sell stuff, consumers get to choose how they want to pay you, and as new tender types achieve critical mass and become mainstream, retailers accept and embrace their customer's choices," Brothers said.
While adoption has seen great strides in recent years, one expert remains cautious about regulatory roadblocks.
"The digital asset economy tends to innovate faster than regulators can keep up, which can lead to policy makers playing catch up with the industry and forcing through policy that may not incentivize the right kind of innovation," Justin Hartzman, CEO and co-founder of CoinSmart Financial (NEO:SMRT,FWB:IIR), told INN.
Alex Lemberg, CEO of Nimbus Platform, said blockchain opportunities come with potentially big returns, and while that reputation continues to follow the market, he sees the industry expanding with a "huge group of users looking for stable, value-generating options over prolonged time periods."
"Blockchain technology develops at a very rapid rate, presenting more and more projects and products every quarter," Lemberg commented to INN.
Blockchain trends 2021: Investor takeaway
The world of blockchain technologies continues to move forward into the mainstream, and the industry has taken consumers and regulators alike into this new age.
"The biggest, most widely adopted, most mature and mainstream digital coins are being viewed as 'digital gold,' and people that are worried about the almighty dollar are thinking about bitcoin as a viable hedge," Brothers said.
It's clear blockchain solutions and cryptocurrencies continue to pave a revolutionary road with increased understanding and interest.
Don't forget to follow us @INN_Technology for real-time news updates!
Securities Disclosure: I, Bryan Mc Govern, hold no direct investment interest in any company mentioned in this article.
Editorial Disclosure: The Investing News Network does not guarantee the accuracy or thoroughness of the information reported in the interviews it conducts. The opinions expressed in these interviews do not reflect the opinions of the Investing News Network and do not constitute investment advice. All readers are encouraged to perform their own due diligence.

Featured Blockchain Investing Stocks
Investing News Network websites or approved third-party tools use cookies. Please refer to the  cookie policy for collected data, privacy and GDPR compliance. By continuing to browse the site, you agree to our use of cookies.