Blockchain Investing
Blockchain Market Update: H1 2022 in Review
Jul. 26, 2022 01:30PM PST
The first half of 2022 was historic for the blockchain market, to say the least. What can investors learn from the ups and downs seen so far?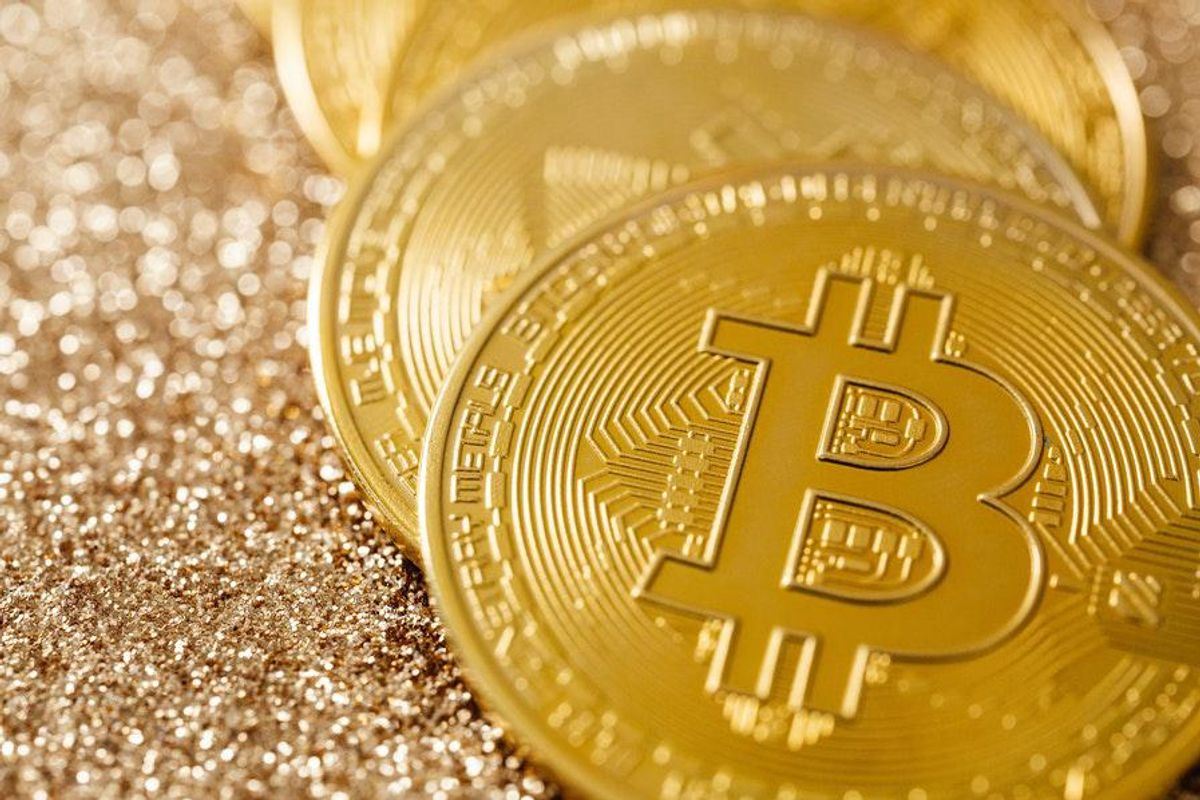 Click here to read the previous blockchain market update.
Blockchain's rise has brought a new age oftech investments, and while some investors have reaped major rewards by putting money into risky assets, there's also been a difficult maturation period.
The first half of 2022 was marked by historic losses, but however painful they have been, financial experts have pointed to how this downturn will help the blockchain-based cryptocurrency market in the long run.
Here the Investing News Network (INN) shares thoughts from industry commentators on what investors should take away from the turbulent ride that cryptocurrency investments have seen in the first six months of the year.
---
Blockchain market update: Historic blow to digital assets "had to happen"
Greg Taylor, chief investment officer at Purpose Investments, traced this year's crypto pullback to trends he recognized in 2021 — primarily a rush of entry for new investors and pandemic-related relief measures.
"There was so much money out there looking for a home, and looking for exposure to different assets, that it had to go somewhere, and it went to some of the riskier parts of the market," Taylor told INN.

As 2022 rolled around, Taylor explained, concerns about inflation and a trend toward lower spending meant "we saw a generalized pullback in all of these riskier parts of the markets."
Elliot Johnson, chief investment officer and chief operating officer with Evolve ETFs, agreed with Taylor, saying that despite all the challenges seen this year, the blockchain-based cryptocurrency market is not going anywhere.
"I don't think it means it's over by any stretch. I think this is really, more than anything, a right-setting and resetting of the tables for the next move," Taylor said.
Johnson went as far as to say that the violent volatility of the market in 2022 is "a necessary thing for an emerging asset class" to grow and mature.
"What we're going through now is a pretty big shakeout where everyone is coming back and reassessing their leverage in the system and pulling that back," Taylor said. "And this is something that I think had to happen."
Blockchain market update: Investors learning to live with volatility
The blockchain-based investment world offers a variety of new opportunities, and chief among them is exposure to digital coins. But these opportunities come hand-in-hand with volatility, which has been prominent in 2022.
Financial experts have increasingly told INN that volatility is the reality of the crypto market, and an adjustment will be needed from investors interested in keeping their positions in the sector.
"We've done a good job of trying to explain the long-term value as well as the short-term volatility risk, and people are sizing themselves accordingly," Johnson said. "I think if you're doing that then you're probably going to be okay, and you can continue to use these assets in your portfolio strategy."
The fund manager explained that 2022's downturn has been incredibly dramatic, but also critically necessary.
"This is what you want, and it's also what's expected," Johnson said. "But it's certainly difficult if you overextended, or if you didn't consider the volatility last year."
The investment strategy surrounding digital assets like bitcoin has shifted so rapidly that some investment managers have had a tough time grappling with plans for investors moving forward.
"It certainly is not acting as much of a risk diversifier as some had thought when they called it digital gold," Taylor said. "It's acting more like a risk-on asset. But it does feel like it fits in the portfolios."
The rush of volatility has also caused Johnson to reassess his own way of evaluating the market.
"You need to look at the adoption metrics to get a sense of what's really happening, because on a short-term basis it's way too confusing," he said.
When asked if the volatility seen from digital assets in the first half of 2022 will have a significant impact on their ability to become more mainstream, Johnson said the results of this year don't help the cause.
"Does it tarnish crypto as an asset class? I think, yes, it definitely does. None of these news stories are encouraging," he said. "But to use an analogy, companies go bankrupt all the time."
Blockchain market update: How should investors approach crypto in 2022?
The market downturn seen during the first half of 2022 has resulted in several cryptocurrency projects being shut down, and quite a few coins disappearing.
But both financial experts agreed that these events are a maturing move for the general crypto market.
Could fewer coin options mean investors now have a more streamlined buying opportunity when it comes to digital assets? Johnson and Taylor seem to think so.
While breaking down the current dynamics of the digital asset market, Johnson told INN there's a clear understanding that bitcoin is the top of the class for all digital coins. The use of ethereum as a backbone for blockchain solutions places it in second place, according to the fund manager.
And while other projects may grab attention here and there, Johnson said that in general alternative coins are "not worth spending any time on."
Taylor told INN the removal of extraneous coins will be beneficial in the long run.
So how should investors approach crypto as questions about its long-term stability abound?
"If you're really getting involved In crypto as you saw everyone else making money on it, and you want to get it, that's probably not the right thing," Taylor said.
The Purpose Investments expert said key benchmarks haven't been met for the market to gain more stability, such as institutional support or the launch of an active US-based exchange-traded fund.
"There's certainly a few hedge funds involved as well. But institutions, for the most part, haven't come into this. They're still looking," he commented to INN. "It's important to step back and realize just how early we are in the investment cycle of the crypto universe."
Blockchain market update: What about crypto-focused stocks?
The rise in value for cryptocurrencies like bitcoin and ethereum has also opened the doors for companies pursuing business models closely attached to the progress of these coins.
But for these ancillary companies, being so closely tied to coin valuations means having to be prepared for the arrival of serious periods of volatility, as has been driven home so far in 2022.

Johnson told INN that investing in companies riding the ups and downs of the cryptocurrency market, such as those mining different digital assets, means more time should be spent for due diligence.
"If (investors) look at a company, like a miner, (they need) to make sure (the company is) going to remain solvent, even if the price of bitcoin doesn't recover for a period of time," the financial expert said.
At the end of the day, evaluating these companies boils down to the tried-and-true fundamentals investors know about — a strong balance sheet, access to capital or previously raised capital — as per Johnson.
Taylor told INN the sector has shifted recently from a focus on miner operators to companies firmly attaching themselves to the cryptocurrency ecosystem.
In the future, he's excited to see the progress of payment solutions companies that are advancing their cryptocurrency options, and he believes this segment is still in its early days.
"Companies that do make it out to the other side of this and are stronger for it, I think, will be the leaders," the Purpose Investments executive said.
Blockchain market update: Investor takeaway
Investments in cryptocurrency assets or any other blockchain-based operations will require serious dedication from investors when it comes to due diligence and research.
But according to Johnson, there has already been an evolution in the way investors tackle these opportunities, and in the attention to detail displayed by the market.
"That's going to set us up for the next market phase," the fund manager said.
Don't forget to follow us @INN_Technology for real-time news updates!
Securities Disclosure: I, Bryan Mc Govern, hold no direct investment interest in any company mentioned in this article.
Editorial Disclosure: The Investing News Network does not guarantee the accuracy or thoroughness of the information reported in the interviews it conducts. The opinions expressed in these interviews do not reflect the opinions of the Investing News Network and do not constitute investment advice. All readers are encouraged to perform their own due diligence.
https://www.linkedin.com/in/bryan-mc-govern-b23495b0/
bmcgovern@investingnews.com
Bryan is a Senior Editor with INN. After graduating from the Langara journalism program he did some freelance reporting with community newspapers in British Columbia. He initially wrote about the life science space for INN and now spends his time covering the marijuana market, from Canadian LPs to US-based companies, and the impact of this sector on investors.
Investing News Network websites or approved third-party tools use cookies. Please refer to the cookie policy for collected data, privacy and GDPR compliance. By continuing to browse the site, you agree to our use of cookies. 
Bryan is a Senior Editor with INN. After graduating from the Langara journalism program he did some freelance reporting with community newspapers in British Columbia. He initially wrote about the life science space for INN and now spends his time covering the marijuana market, from Canadian LPs to US-based companies, and the impact of this sector on investors.