Mining is a Difficult Business: Adrian Day Weighs Investing in Major and Junior Gold Companies
When it comes to investing in gold companies, should investors look to majors or juniors?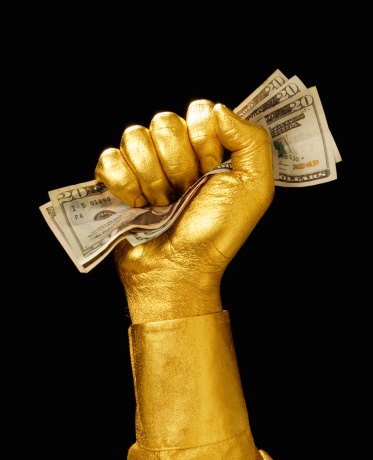 "Mining is an inherently difficult business," Adrian Day, CEO of Adrian Day Asset Management, told investors at this week's Sprott Vancouver Natural Resource Symposium. Of course, mining companies, be they senior or junior, run into problems – which if we are being honest are mostly due to money.
During his presentation, Day weighed out some of the ups and downs of senior and junior gold companies highlighting some differences, but also some similarities. By looking at both sides of the coin, investors can have a better understanding of the companies that they are investing in.  
Apart from cash costs or operating costs, Day highlighted one very significant aspect of the mining industry that affects all producing companies: replacing ounces mined.
"If you look at the production of gold over the course of the bull market, where gold has gone from $200 per ounce to $1,300 per ounce (with a stop at $1,900 along the way), one would think that people would have found and produced more ounces," Day said.
Unfortunately, that is not the case. For a company like Barrick Gold (TSX:ABX,NYSE:ABX), which mines some 7 million ounces of gold per year, finding a deposit to replace those ounces is no easy task. In fact, Day explained that despite gold's price increase, the truth is that it's difficult to find and produce more gold.
So for companies like Barrick, the only solution for replacing depleted reserves is acquisition. The problem with this strategy — although it's a very good one — is that major mining companies, as Day put it, "do not buy things when things are cheap."
Essentially, major companies tend to replace their assets when costs and premiums are higher, leading them to acquire debt. The reason they do that, said Day, is that they tend to follow the herd and do as their shareholders request. The flip side is that when the market isn't doing so well, and investors want to know the reason for such companies' poor performance, the companies will cut costs, putting assets up for sale and even cutting dividends.
On the exploration side, there are also problems. The biggest of those, as Day explained, are the long odds.
"Only 1 in 5,000 anomalies actually becomes a deposit. Only 1 in 10,000 prospects becomes a major deposit of over 4 million ounces," Day said. "Those are amazingly long odds, and you obviously can't succeed by just randomly buying prospects."
Another problem that Day sees impacting the junior market is money — or rather, a lack thereof. Because exploration companies have no revenue, they need to raise money. That means that it makes no difference whether the market is good or bad: exploration companies need to raise capital.
So why invest? 
Looking at gold companies — both major and junior — under the harsh light of day does not make them seem like a good investment. But fret not — Day insisted that "gold stocks can produce outsized returns."
"If you look at the mining companies today relative to the price of gold, you can see that they are selling at multi-decade lows relative to bullion," Day said, which is a great opportunity.
Now, if you believe that, then only one question remains: what do you buy?
As Day explained, senior, mid-tier and junior miners do well at different times, with the majors generally performing well early on.
"When the price of gold starts to move and people start getting attracted to gold mining companies, what do they buy? They buy the names they know. And they tend to be for big mining companies," Day noted.
But when weighing out whether to invest in a major or junior, Day was pretty clear. He commented, "I wouldn't want anyone to make a mistake that senior mining companies are good investments or that they are less risky than junior mining companies." So how does one navigate these murky waters?
Well, for Day, that answer comes in two words: business models.
"I think that it is important is to look very selectively at this business," Day said, adding, "I prefer looking at the business model that mitigates risk."
In terms of seniors, Day looks for the royalty business model, which can be found at large companies like Franco-Nevada (NYSE:FNV) or at smaller companies like Callinan Royalties (TSXV:CAA) and Altius Minerals (TSX:ALS).
"I think it's fair to say that by and large most of these companies are not the tremendous bargain basement bargains that the mining companies are, but they are by and large stronger companies with much less risk and much better business models," he noted.
On the exploration side, just like Rick Rule, Day looks at companies that have adopted the prospect generator model. "Prospect generators typically use other people's money to do the risky exploration and are in a much better position to preserve their balance sheets," he explained.
But in the end, it really is about managing risk and realizing that volatility is the nature of the market.
For more insights from Sprott Global Resource Investments, sign up for the free Sprott's Thoughts newsletter.
Securities Disclosure: I, Vivien Diniz, hold no investment interest in any of the companies mentioned. 
Related reading: