Rick Rule on Making the Best of the Bear Market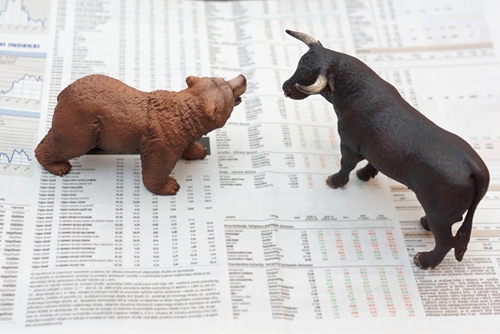 This week, the Sprott Vancouver Natural Resource Symposium 2014 is being held at the Fairmont Hotel. The conference, hosted by Sprott Global Resource Investments, is aimed at providing investors with insight from some of today's top names in the finance, investment research, economics and natural resource sectors.
Of course, when the smartest minds in the industry come together, investors are bound to hear from Rick Rule, who despite his unfailing humor, is also able to speak poignantly to investors, enabling them to feel more confident in their bear market investments.
Rule started his presentation today with a simple, yet timeless, reminder that the resource market is cyclical and volatile. That being said, investors can be sure that the market is subject to several consistent truths, the most prevalent being that bull markets follow bear markets. For Rule, it looks like at the moment, "the pieces are in place for a dramatic recovery."
What's brought Rule to that conclusion is the fact that bull markets happen when the market exceeds expectations. That's easy to do right now given that "the expectations for this sector are nonexistent." That means while investors may have to deal with the depressed market for awhile yet, they can take comfort in the fact that it is only temporary.
In the easy way that only Rule can, he likened the current market to a very profitable shopping opportunity. When it's sale time at the local mall, shoppers without a doubt scoop up those 75-percent-off sales. However, with financial goods, investors tend to see stocks that are at a 75-percent discount as unappealing.
And why not? For investors whose portfolios are significantly lighter during a bear market, a 75-percent sale is a tad disconcerting. Here, it's again important to consider the market's cyclicality. In short, instead of being discouraged by the market's low points, investors should use this down time to re-evaluate their investments.
Specifically, said Rule, investors need to make "outperforming the market" their goal. "Leveraging the commodity price" isn't enough, he explained. Instead, investors should look for companies that are doing a good job in terms of economic efficiency.
What to watch for
Rule ended by pointing to two themes that he sees on the horizon. Those are:
1) Takeovers
"This market is beginning to consolidate," Rule told investors, adding that it will continue to consolidate because in the "mining business, if you don't grow, you shrink — and if you shrink, you shrink dramatically."
Which is true. Every passing day and every truckload of ore pulled out of the ground is one less day of a mine's life. So it is important for companies to continue to expand their portfolios.
"Nobody is expecting takeovers right now, so takeover premiums for some of these good deposits are negative right now," Rule added. And while he believes that will change, he sees a lot of value in undervalued takeover candidates.
And as investors by this point should be aware, "buying undervalued stocks is a very good strategy."
2) Exploration
Debunking the perception that the market doesn't reward exploration, Rule quipped, "the market doesn't reward unsuccessful exploration. This is a rational market."
As an example, Rule pointed to Reservoir Minerals (TSXV:RMC), whose share price has risen from $0.22 to $7.00 over the last few years.
Exploration, then, is important. And while in the recent past, the market has tolerated management teams that don't explore, there is no longer any room for that. "Real exploration — exploration that turns up great discoveries — generates economic returns unlike any other business in the world," Rule said.
And of course, what could present an investor with more of an opportunity than prospect generators, which Rule described as "statistically the best way to succeed in exploration."
That said, he believes that overall, investors should keep their eyes open for focused teams with reasonable balance sheets.
For more insights from Rick Rule, sign up to the free Sprott's Thoughts newsletter.
Securities Disclosure: I, Vivien Diniz, hold no investment interest in any of the companies mentioned.