Pilot Gold: The Start of Something Big with Valley Porphyry?
Pilot Gold released the results of five drill holes at its new Valley Porphyry discovery in Northwest Turkey, and they did not disappoint.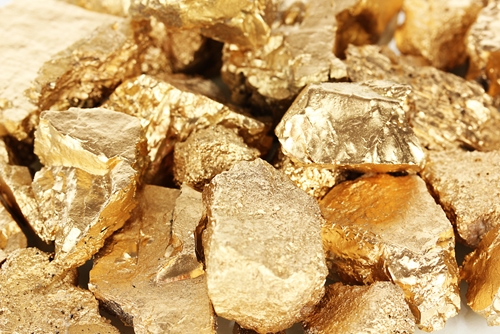 Pilot Gold (TSX:PLG) definitely has its work cut out for it as it expands not one, but three, key projects. Luckily for the company, those projects all have similar potential, and are returning good grades. Case in point: today the company released the results of five drill holes at its new Valley Porphyry discovery in Northwest Turkey, and they did not disappoint.
Pilot Gold reported that all holes returned long runs of both copper and gold mineralization starting at surface. Initial drilling of the anomaly, which was reported in June, returned 0.99 grams per tonne (g/t) gold and 0.39-percent copper over 153.1 meters. The recent follow-up program succeeded in extending the porphyry mineralization up to 85 meters from the discovery hole. Highlights from the latest results include 1.59 g/t gold and 0.48-percent copper over 130.9 meters, or 2.41 g/t gold equivalent, as well as 3.12 g/t gold and 0.85-percent copper over 49.9 meters (4.57 g/t gold equivalent). According to the company, the system remains open in all directions.
Though the project is still in its early days of exploration, Pilot Gold is "incredibly excited with the progress at the target and the potential synergies with [its] PEA stage Halilaga joint venture project just 15 kilometers away," President and CEO Matt Lennox-King said in a company statement.
Lennox-King also explained that TV Tower, where the Valley Porphyry is located, "continues to be incredibly prospective with and emerging porphyry district position it as the leading exploration project in Turkey."
Given the company's previous success at its other projects, these early results from the Valley Porphyry were on Haywood Securities analyst Tara Hassan's radar. In a note to clients, Hassan states that the TV Tower discovery is the third copper porphyry discovery in the region, and is notable for its "above average gold grades for a copper-gold porphyry."
Like Lennox-Matt, Hassan has cautioned that it's still early days for the Valley Porphyry, adding that it "will require substantially more drilling to delineate a resource." Hassan also notes that like its sister project, Halilaga, and other global porphyry deposits, the Valley Porphyry is likely to come with a "big price tag to advance as a solo project if an economic resource is delineated."
On a more positive note, however, Hassan said that should Pilot Gold be successful in delineating an economic resource at the Valley Porphyry and the K2 Porphyry at TV Tower, "there could be an opportunity to create a regional porphyry play leveraging off its more advanced Halilaga project, which could further enhance the already strong economics of that project."
Adding value
Even though Pilot Gold has demonstrated exceptionally good early results at the Valley Porphyry, the results are just that: early. For its part, Haywood sees the bulk of the company's value over the next 12 to 18 months stemming from its Kinsley Mountain project in Nevada and from drilling K2 gold oxides once permits are obtained.
Hassan believes one of the primary catalysts for the current year will be results from the current drill program, both at TV Tower and at Kinsley Mountain. In fact, just in case it slipped your radar, last week Pilot Gold released encouraging results from the drill program at Kinsley Mountain. The results include high-grade gold intercepts from step-out drilling, including 5.59 g/t gold over 38.1 meters.
Haywood currently has a "buy" rating on Pilot Gold with a target price of $2. The firm's report does note, however, that Pilot Gold is an exploration-stage company with a reliance on equity financing to carry out programs; as a result, Haywood has listed the company as having a high risk profile.
On the back of today's news, Pilot Gold was trading today at $1.44.
Securities Disclosure: I, Vivien Diniz, hold no direct investment interest in any company mentioned in this article.