Brent Cook Talks Junior Mining Stocks
The Canadian Investor Conference took place in Vancouver this past weekend, and attendees packed in to hear from Brent Cook of Exploration Insights. The newsletter writer shared his thoughts on the lack of discoveries in the metals space and answered a steady stream of questions about mining stocks.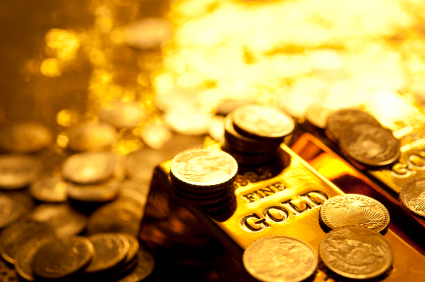 The Canadian Investor Conference in Vancouver this past weekend was smaller than in recent years, but conference attendees still packed in to hear a presentation from Brent Cook of Exploration Insights.
One theme that's important for Cook is the lack of new discoveries in the mining sector, and he went over that point on Sunday. To start, he drew attention to a lack of funding in the sector, but also to the growing gap between production levels and new mine development.
Lack of discovery
"To keep up, to find another 90 million ounces every year, just to replace production, we need to find one Carlin Trend a year," he said. That's a tall order, and as Cook explained, that isn't what's happening. "Production's dropping off because we're not finding new deposits," he said.
Cook added a few more points to that argument:
20 years — Cook stated that on average, it takes roughly 20 years for a new discovery to become a mine. "And that's not going to get any better," he said, "because what we're finding … it's deeper, it's usually more metallurgically complex, you've got higher strip ratios, you've got more political issues."
Lower grades — "Average mining grades are declining, yet demand is increasing," Cook said. "Tonnes mined have to be increased substantially just to meet that, particularly since we're mining lower and lower grades."
Sustaining costs, not business — "The cost reductions that major mining companies are making now, they're making them by high grading their deposits, which means pulling out the best stuff," said Cook, explaining that high grading can affect the rest of the deposit. "They're cutting their all-in sustaining costs," he said. "They're sustaining costs — they're not sustaining their businesses."
Not knowing when to quit — "We spend so much money and time drilling out marginal to not-economic deposits," said Cook. "That's why it costs, right now, $150 million per 100,000-ounce discovery. That just can't work, and the problem is, we don't know when to quit."
Cook suggested that within the next year or two majors will start investing in filling the gap between production and discovery. In the meantime, he's looking for "the very few deposits that make money that are going to fill the gap." Cook stated that he tries to find a "fatal flaw" in projects "as quickly as possible" so he can move on to checking out the next project.
Mining stocks
It's no surprise, then, that Cook has looked at plenty of projects. Those in the audience had plenty of questions during the Q&A session at the end of Cook's talk. Here are some companies that were asked about and what Cook had to say about them:
Almaden Minerals (TSX:AMM) —

Cook said that he previously owned Almaden with his newsletter, but sold the stock late last year. While he is hesitant about the company's deposit in Mexico, he sees the team at Almaden as "a good group" and stated that some of the company's other ventures could be interesting.
B2Gold (TSX:BTO) — "B2Gold is one of the few mid-sized gold companies that I think is going to do really well in this coming three to five years," Cook said. "They've got a great deposit now in production in Namibia." Cook owns the stock by default, as he previously held an Australian miner that was bought out by B2Gold.
Dalradian Resources (TSX:DNA) — "I think Dalradian is one of the few deposits out there that makes sense," he said. "I looked through 135 gold deposits with 43-101 resources that were put out by SNL, and out of that I pulled out 12 that I thought might work, and out of that, I pulled out really I think three that were good enough to own." Cook owns shares of Dalradian.
Pretium Resources (TSX:PVG) — While Bob Quartermain's Pretium is certainly a darling of the mining world, Cook is a bit of a skeptic. "It's exceptionally high grade, but you cannot define where that high grade is," he said. "That makes it really tough on the mill superintendent. He doesn't know what he's getting, whether he's getting zero or 10 ounces that day. So it's tough, it's a difficult deposit." Cook added that he thinks the deposit will be economic, and noted that it has certainly piqued the interest of China's Zijin Mining Group (HKEX:2899).
In addition, Cook answered questions about Calibre Mining (TSXV:CXB), Kaminak Gold (TSXV:KAM) and Nevada Sunrise Gold (TSXV:NEV). He owns the latter two, and pegged Kaminak's Yukon project in particular as another one of the few deposits that will "make it."
Outside of the gold space, Cook stated that he owns Fission Uranium (TSX:FCU) and Denison Mines (TSX:DML) and that he likes Energy Fuels (TSX:EFR,NYSEMKT:UUUU). He noted that Energy Fuels has "millions of pounds [of uranium] in the ground permitted and ready to go" once the uranium price moves.
Certainly, that's plenty for investors to think about. Stay tuned for the Investing News Network's interview with Cook.
For full disclosures, or for more information, please contact Brent Cook via his website, Exploration Insights.
Securities Disclosure: I, Teresa Matich, hold no direct investment interest in any company mentioned in this article.
Editorial Disclosure: Nevada Sunrise Gold, Calibre Mining and Energy Fuels are clients of the Investing News Network. This article is not paid-for content.
Related reading:
Brent Cook: The Most Common Mistake Investors Make
Brent Cook: Know the Difference Between a Legitimate Discovery and One That's 'Just Not Going to Work'