NexGen Energy's Arrow is World's Largest Undeveloped High-grade Uranium Deposit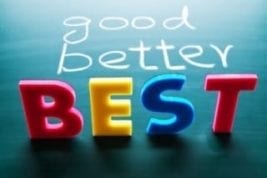 NexGen's NI 43-101 maiden resource for Arrow shows an inferred resource of 201.9 million pounds of contained uranium in 3.48 million tonnes of mineralization grading 2.63 percent U3O8.
NexGen Energy's (TSXV:NXE) Arrow deposit at the company's wholly owned Rook 1 property in the Athabasca Basin is being heralded as the "best uranium discovery of the past 25 years" by investment firm Raymond James.
While some investors may have previously clued into Arrow's potential given its recent slew of positive drill results, it wasn't until the company released the maiden resource that the claims were substantiated. It shows an inferred resource of 201.9 million pounds of contained uranium in 3.48 million tonnes of mineralization grading 2.63 percent U3O8. In layman's terms, that means Arrow is the world's largest undeveloped high-grade uranium deposit.
In a company statement, Leigh Curyer, CEO of NexGen, praised the project's recent numbers, noting that Arrow's success "has been achieved at an unprecedented speed and truly sets one for the record books in terms of cost of discovery at approximately $0.13 per pound U3O8."

As Raymond James analyst David Sadowski states in a note to clients, using the average grade highlighted in the resource — 2.63 percent U3O8 — "equates to an in-situ rock value of US$1,855/t based on current spot prices." That means that in relation to
gold
grades, NexGen's figures are equivalent to an impressive 1.5-ounce-per-tonne deposit.
Given the recent numbers, there is no doubt that the Arrow deposit has robust potential. Sadowski also notes that the resource has an expected very high-grade core at the A2 sub-zone. That has been "demonstrated by only modestly lower contained metal values at progressively higher cut-off grades." Indeed, at a 0.5-percent cut off, resources are 194.3 million pounds grading 3.51 percent. Meanwhile, at a 2.5-percent cut off, the resource stands at 150.1 million pounds.
Remaining potential of Arrow
The project's maiden resource encompasses only 82 holes drilled to the end of October 2015. The company is expecting to provide an updated mineral resource in the latter half of 2016 that will incorporate winter 2016 infill drilling.
NexGen notes that mineralization is still open in all directions, and that the company's winter program will be testing for extensions of the Arrow zone and additional zones of mineralization along strike from Arrow.
Sadowski also points in his report to the potential for further growth and successful conversion to the indicated category in the future. "Critically, in-fill holes within the A2 Sub-zone have been just as, if not more prolific than those included in the resource; these include hole 64c2 which cut 26.2 m of off-scale radioactivity, 63c3 which cut 21.3 m off-scale and the incredible 63c2 which cut 40.9 m off-scale and is likely the best hole drilled at the project (and the best surface hole ever cut in the Athabasca Basin of which we are aware)," the analyst states.
For investors still skeptical on the project's potential, Sadowski notes that the significance of a resource at Arrow this large should not be disregarded. The analyst compares it to Cameco's (TSX:CCO,NYSE:CCK) McArthur River and Cigar Lake mines, which, as uranium market watchers are well aware, are ranked as the world's top two mines.

What next?
Fully funded into 2017 with $31 million in the coffers, NexGen will be busy moving onto the next phase of project development.
"Arrow is in its infancy," Curyer said in a statement, adding, "the NexGen team is looking forward to continued resource and project development to achieve its goal of becoming a major global supplier of nuclear fuel."
For his part, Sadowski expects to see the company "continue to grow its aggressive pace of exploration throughout 2016." The analyst also notes that metallurgical, geotechnical and hydrogeological testwork is slated to start in the short term, as well as other environmental baseline testing and other pre-permitting work. From here, Sadowski expects to see NexGen push forward into the preliminary economic assessment phase sometime in 2017.
On the back of the news, NexGen was trading up 21.65 percent, at $1.18.

Securities Disclosure: I, Vivien Diniz, hold no direct investment interest in any company mentioned in this article.
Related reading:
The 'Nex' Big Thing? NexGen Energy's Assay Results Point to World-class Resource