17 Lithium Projects With Resource Estimates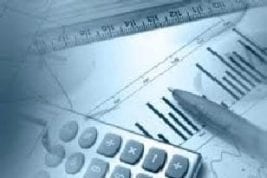 The lithium market is booming, and more and more junior mining companies are jumping into the lithium space. Here's a list of companies that have completed an Ni 43-101 compliant resource estimate for their projects, or are more advanced.
The lithium market is booming, and more and more junior mining companies are jumping into the lithium space, staking claims in Nevada, Quebec and Ontario and beyond.
It can be difficult to gain exposure to lithium, since the commodity is not traded on any exchange. Also, larger producers listed in North America are often diversified chemical companies, and lithium only makes up one portion of their business. Case in point, lithium only made up about 15 percent of Albemarle's (NYSE:ALB) core business revenue in 2014.
Still, for investors looking at the space, there are plenty of options. Beyond the top lithium producers in the world, newcomers such as Galaxy Resources (ASX:GXY) and Orocobre (TSX:ORL,ASX:ORE,OTCMKTS:OROCF) have also entered the mix, and are currently ramping up production at their projects in Australia and Argentina.

On the exploration and development side, not all lithium companies have simply staked claims. There are plenty that have conducted drill programs, have completed technical reports, or who even have the permits for their mine in hand.
With that in mind, here's a list of companies that have completed an Ni 43-101 or JORC compliant resource estimate for their projects.
Some on the list are more advanced, and of course, it's worth noting that technical reports are not infallible (Tim Oliver has written an excellent piece on the subject, which you can read
here
). Still, it's worth taking a look at where some of the companies in the space are at with their lithium properties.
Nemaska Lithium holds the Whabouchi lithium project in Quebec. Right now, in-pit measured and indicated resources at Whabouchi stand at 27.991 million tonnes at a grade of 1.57 percent Li2O, with inferred resources of 4.686 million tonnes at a grade of 1.51 percent Li2O.
Nemaska has all necessary permits to develop the Whabouchi project, and is currently in talks with potential funding partners to build the mine. The company recently secured its first commercial offtake agreement with Johnson Matthey Battery Materials (JMBM). It also received $12 million in funding from JMBM, completing the required financing for its Phase 1 hydromet plant.
Pure Energy Minerals (TSXV:PE)
Pure Energy Minerals is advancing the Clayton Valley lithium brine project in Nevada. As of July 2015, the project holds an inferred resource of roughly 816,000 metric tons of lithium carbonate equivalent.
On May 11, Pure Energy announced it had commenced mini-pilot plant work with Tenova Bateman Technologies at its research and development center in Katzrin, Israel. Meanwhile, the company is conducting additional drill work at Clayton Valley in support of a preliminary economic assessment set to be completed in summer 2016. It is also the second company to sign a conditional lithium supply agreement with Tesla Motors (NASDAQ:TSLA).
Bacanora (TSXV:BCN)
In November 2015, Bacanora Minerals reported a 337 percent increase in indicated mineral resources for its Sonora lithium project. The clay-based lithium project is located in Mexico, and is owned through a joint venture between Bacanora and Rare Earth Minerals (LSE:REM).
Bacanora and Rare Earth Minerals haven gotten plenty of attention for signing the first, albeit conditional, lithium supply agreement with Tesla. The company completed a prefeasibility study for Sonora in March 2016, indicating a post-tax NPV of $542 million, initial capital costs of $240 million, and a post tax IRR of 25 percent.
Houston Lake holds the PAK lithium project in Ontario, Canada. The company announced an updated resource estimate for the project in March 2016; PAK currently holds 7.89 million tonnes in measured and indicated resources grading 1.73 percent Li2O equivalent, in addition to 295,600 tonnes in inferred mineral resources grading 1.69 percent Li2O equivalent.
Pilbara's Pilgangoora project in Western Australia holds the world's second largest spodumene resource. It currently holds indicated an inferred resources of 80.2 million tonnes grading 1.26 percent Li2O, containing roughly 1 million tonnes of lithium oxide.

Critical Elements is currently advancing the Rose lithium-tantalum project in Quebec. The deposit consists of 26.5 million tonnes of indicated resources containing 1.3 percent Li2O equivalent, and 10.7 million tonnes of inferred resources containing 1.14 percent Li2O equivalent.
Lithium Americas (TSX:LAC)
Lithium Americas's Cauchari-Olaroz lithium project holds the third largest known lithium brine resource in the world. It holds an estimated 37,000 tonnes of lithium in proven reserves, 477,000 tonnes of lithium in probable reserves, 576,000 tonnes of lithium in measured resources and 1.65 million tonnes of lithium in indicated resources, as per a June 2015 press release from the company.
The company also holds the clay-based Kings Valley lithium project in Nevada. Lithium Americas merged with Western Lithium in June 2015.
Altura Mining (ASX:AJM)
As with Pilbara, Altura's Western Australian lithium property is also called the Pilgangoora project. The company signed its first binding offtake agreement for the hard-rock lithium project on April 26.
Currently, Pilgangoora has a JORC resource estimate of 25.157 million tonnes at a grade of 1.23 percent Li2O.
Neometals (ASX:NMT)
Neometals is advancing the Mt Marion lithium project in Western Australia. The project is owned 26.9 percent by Neometals, 30 percent by Mineral Resources (ASX:MIN), and 43.1 percent by China's Jiangxi Ganfeng Lithium.
Mt Marion holds a JORC-compliant resource of 23.24 million tonnes grading 1.39 percent Li2O. Mining of Pit 1 at Mount Marion commenced in Q1 2016.
Lithium X (TSXV:LIX)
Lithium X only recently came onto the lithium scene, but one of its projects already holds a resource estimate. The company's Sal de los Angeles project in Argentina was previously owned by Rodina Lithium, and as per a 2011 preliminary economic assessment, the project holds an inferred brine resource of 2.8 million tonnes of lithium carbonate equivalent grading 556 milligrams per liter of Li2O, and an inferred brine resource of 11.2 million tonnes of potassium chloride equivalent grading 6,206 milligrams per litre of potassium chloride.
Galaxy Resources
As mentioned above, Galaxy recently announced the restart of production activities at its Mt Cattlin lithium mine in Western Australia. The project is owned 50 percent by General Mining (ASX:GMM), which provided the capital for the restart and ramp up of operations at Mt Cattlin.
However, the company also holds a development stage project in Canada. The James Bay project in Quebec holds indicated resources of 11.75 million tonnes grading 1.30 percent Li2O and inferred resources of 10.47 million tonnes grading 1.20 percent Li2O.
Li3 Energy (OTCMKTS:LIEG)
Li3 is advancing its Maricunga lithium project in Chile, which consists of the adjacent Litio and Cocina properties. As per a 2012 technical report, Maricunga holds an estimated 603,960 tonnes of lithium carbonate in measured resources and 59,304 tonnes of the material in inferred resources. The project area also contains significant amounts of potash.
Li3 is currently being acquired by Wealth Minerals (TSXV:WML).
Rock Tech Lithium (TSXV:RCK)
Rock Tech Lithium holds the Georgia Lake hard-rock lithium project near Thunder Bay, Ontario. The project currently holds 3.19 million tonnes of indicated resources grading 1.10 percent Li2O, and inferred resources of 6.31 million tonnes grading 1 percent Li2O, according to a 2012 resource estimate.
Glen Eagle Resources (TSXV:GER)
Glen Eagle holds a number of precious metals projects, but also holds the Authier lithium project in Quebec. Authier has measured and indicated resources of 7.7 million tonnes grading 0.96 percent Li2) at a 0.5 percent cutoff.
However, Authier will soon be changing hands. On May 3, Glen Eagle announced that it had signed a letter of intent (LOI) with Sayona Mining (ASX:SYA) to sell the Authier project for $4 million.
Plateau Uranium is advancing its Macusani uranium project in Peru. However, this March, Plateau also released a lithium mineral resource estimate for the project.
Calculated within the defined uranium resource using a 75-ppm uranium cut off, the project has an indicated lithium resource of 52.3 million tonnes at 0.13 percent containing 67,000 tonnes of Li2O; meanwhile, it has an inferred lithium resource of 87.7 million tonnes at 0.12 percent containing 109,000 tonnes of Li2O.
"By-product lithium production has the potential to add value to the Company's compelling uranium story that already has lowest quartile potential operating costs of $17.28/lb U3O8," the company stated.
Avalon holds the Separation Rapids lithium property in Quebec. A 2002 resource estimate concluded that the project holds an indicated petalite resource of 8.9 million tonnes and an inferred petalite resource of 2.7 million tonnes, with both resources grading 1.34 percent Li2O, 0.007 percent Ta2O5 and 0.30 percent Rb2O.
Avalon completed pilot plant processing of a bulk sample from Separation Rapids in April.
Canadian International Minerals (TSXV:CIN)
Finally, Canadian International Minerals holds the Alberta lithium brine project in west-central Alberta. The project holds inferred resources of 2.049 million tonnes of lithium carbonate.
On May 2, Canadian International Minerals announced it had signed a letter of intent to develop the project with Noram Ventures (TSXV:NRM) to develop the Alberta lithium property. Noram has an option to earn a 50 percent interest in the project.
Anyone we missed? Let us know in the comments. And don't forget to follow us @INN_Resource for real-time news updates!

Securities Disclosure: I, Teresa Matich, hold no direct investment interest in any company mentioned in this article.
Editorial Disclosure: Nemaska Lithium, Houston Lake Mining, Pilbara Minerals, Critical Elements, Galaxy Resources and Avalon Advanced Materials are clients of the Investing News Network. This article is not paid for content.
Editor's notes: An earlier version of the article stated that the Maricunga project was located in Argentina. It is located in Chile. Also, an earlier version of the article did not mention that Wealth Minerals is acquiring Li3 Energy, or that Mt Cattlin is owned 50 percent by General Mining.
Five additional companies have been added to the list, for a total of 17.