Pure Energy Minerals Releases Inferred Resource for Clayton Valley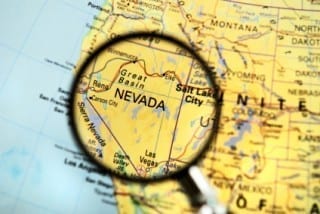 Pure Energy Minerals' Clayton Valley Lithium brine project in Nevada holds an inferred resource of roughly 816,000 metric tons of lithium carbonate equivalent.
Pure Energy Minerals (TSXV:PE,FWB:A111EG) has released an inferred brine resource for its Clayton Valley lithium project in Nevada. As per Pure Energy's technical report, Clayton Valley holds roughly 816,000 metric tons of lithium carbonate equivalent.
The resource estimate is based on two main aquifers at the company's property, the Main Ash aquifer and the Lower aquifer system. The company believes that the inferred resource estimate is conservative — the base of the lithium brine-bearing zone at the property has not yet been found, and "geophysics suggests that it extends significantly deeper than the maximum depth drilled to date."
Additionally, the company reported results from pump tests that indicate that the brine at Clayton Valley could be sustainably pumped at equivalent rates to those used at the adjacent Silver Peak property. Rockwood Lithium's Silver Peak mine, controlled by Albemarle (NYSE:ALB), is currently the only producing lithium mine in the United States.
For Pure Energy CEO Robert Mintak, the results weren't too surprising. "We are very happy with our maiden resource report and with the results it describes," he said. "The report covers not only the significant amount of work done by Pure Energy this past year, but also historical work done on the project site and information from previous studies on the Clayton Valley resource, so we had some ideas on what may exist, and I think we are approaching the resource in a systematic and efficient way."
While Tuesday's report only covers an inferred estimate for Clayton Valley rather than both indicated and inferred resources, Mintak said that the company is targeting an indicated resource for the project within the next 12 months.
Pure Energy used data from four boreholes to obtain its initial resource estimate, and for those who are unfamiliar with lithium brine projects, that might not seem like a lot. However, Mintak explained that since brine projects are more "water project(s)," exploration work is a little different.
"[B]ecause of the way that the brine is distributed in the various aquifers beneath Clayton Valley, it's possible to interpolate much greater distances between boreholes, and extrapolate beyond them — we are not drilling to locate discrete veins of mineralzation in bedrock, we are drilling into loose basin infill deposits to define the extent of a massive and laterally continuous water-bearing zone," he stated. "We also performed a vast amount of extremely high-quality geophysics that allowed us to confidently extrapolate the findings from our drilling."
Speaking a bit more to conservative parameters used for the inferred resource for Clayton Valley, Mintak noted that the average thickness of 300 meters used for the estimate was "really the most conservative factor" used.
"[T]he geophysics is quite clear in showing that the same lithium-bearing zones we found in our boreholes extend to much greater depths beneath almost all parts of the basin," he said.
In addition, he stated that Pure Energy used conservative brine concentrations for the southern end of the resource. Although that includes dilution effects from fresh water near the edge of the basin, Mintak said that Pure Energy chose to use lower numbers in order to "preserve full confidence in the assessment."
In terms of what's next for Pure Energy, the company is planning for its next phase of exploration in the fall, and will continue process testing work and discussions with strategic partners. Pure Energy has been engaged in talks with companies such as Korea's POSCO and Israel's Tenova Bateman regarding the use of innovative extraction and processing technologies for lithium brines.
Pure Energy's share price was trading at $0.28 on Tuesday morning.

Securities Disclosure: I, Teresa Matich, hold no direct investment interest in any company mentioned in this article.
Editorial Disclosure: Pure Energy Minerals is a client of the Investing News Network. This article is not paid for content.