Nemaska Lithium Secures First Commercial Offtake With Johnson Matthey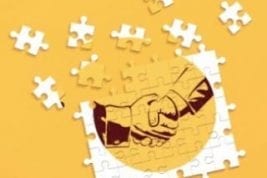 The Investing News Network reached out to Nemaska Lithium CEO Guy Bourassa to speak about last week's agreement with JMBM and what's next for the company.
Last week, Nemaska Lithium (TSXV:NMX,OTCQX:NMKEF) reported that it had signed its final agreements with Johnson Matthey Battery Materials (JMBM), a subsidiary of Johnson Matthey (LSE:JMAT). Nemaska signed an MOU with JMBM back in November.
Under the terms of the agreement, Nemaska will receive an upfront payment of $12 million upon closing, completing financing for its Phase 1 lithium processing plant. Perhaps more importantly, a second agreement marked Nemaska's first commercial offtake agreement with JMBM.
"We are delighted to have signed these agreements today with Nemaska Lithium; securing the long term supply of lithium salts is an important part of our strategy as we continue to grow our Battery Materials business," said Neil Collins, Managing Director of Johnson Matthey's global Battery Materials business, in a statement.
Shares of Nemaska were up 5.22 percent to $1.21, and the company has gained approximately 175 percent year-to-date.
To get a bit more insight into the news, the Investing News Network spoke with Nemaska Lithium CEO, Guy Bourassa, to speak about the agreement and what's next for Nemaska. Here's what he had to say:

INN: Congratulations on completing your agreement with JMBM. What about this would you highlight for investors?
GB: The most significant thing about this transaction is that it is the first time a transaction like this one has been completed in the lithium space. Never before have we seen a credible end user forward pay for products
and services
from a facility that has not yet been built. It speaks to just how tight the lithium supply market is right now and to how much new suppliers are needed.
INN: Part of the agreement was a commercial offtake agreement with JMBM. What do you think this says about the project?
GB: I believe it shows that JMBM are serious players in the lithium battery cathode industry and that they are also very serious about securing long term supply. I think it is in the best interest of everyone that new suppliers come on stream to meet the rising demand for lithium compounds.
INN: One important point about the plant is that it will produce lithium hydroxide directly from spodumene concentrate. Can you explain the significance of this?
GB: We took the decision a couple of years ago to focus on lithium hydroxide instead of lithium carbonate. This decision was based on our market research and talking to end users about where they saw the battery market moving. The decision to produce lithium hydroxide directly has given us an excellent cost competitive advantage over our peers as everyone else is producing lithium carbonate first and then transforming it into hydroxide. This obviously adds cost. From the end users perspective many customers are moving to chemistries which use hydroxide over carbonate. Tesla (NASDAQ:TSLA) is an example of such a customer.
INN: Who are you sending commercial samples to?GB:
There are about 50 potential end users that we have identified to receive samples. The reality is that we will likely end up supplying four or five clients with material to fulfill large offtake agreements and the rest will be smaller contracts or sold on spot terms.
INN: How are financing discussions for the Whabouchi mine progressing?
GB: We have spoken to potential investors around the globe making them aware of our project. At the moment we have not launched any project financing discussions
INN: What are the next steps for Nemaska after the Phase 1 plant is built and samples are sent?
GB: We will be looking to build the mine and commercial hydromet plant, and we are targeting to be in production by Q2 2018. We will have a number of milestones that we can report on between now and then both from the Phase 1 Plant as well as the commercial project. It is a very exciting time in the company's history as we are looking to come to market with lithium products in a time when demand has never been higher.
Don't forget to follow us @INN_Lithium for more updates!
Editorial Disclosure: Nemaska Lithium is a client of the Investing News Network.Related reading:
Nemaska Lithium Up 18 Percent on Updated Whabouchi Feasibility
Nemaska Lithium Snags Potential Partnership with Johnson Matthey Subsidiary