HudBay to Acquire Augusta for C$555 Million in Friendly Deal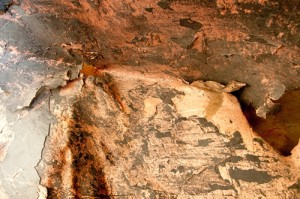 The battle between HudBay Minerals (TSX:HBM) and Augusta Resource (TSX:AZC) has finally come to an end. After resisting a hostile takeover by HudBay for quite some time, Augusta has finally relinquished control of its coveted Rosemont copper project in Arizona following an improved offer from HudBay.
Under the terms of the original agreement, Augusta shareholders would have received 0.315 HudBay shares for each Augusta share. Now, however, they will additionally receive 0.17 of a warrant to acquire a common share of HudBay for each common share of Augusta, according to a joint press release. The revised offer means that HudBay is paying roughly C$555 million for Augusta, or 10 percent more than its original offer, Reuters points out. Augusta's directors are scrapping an earlier implemented shareholder rights plan and are "unanimously recommending that Augusta shareholders accept the Revised Offer."
Richard Warke, executive chairman of Augusta, commented in the press release, "[a]fter a thorough process to consider all of our alternatives, we are pleased to have agreed on a mutually beneficial transaction representing a successful conclusion to our value maximizing process. We believe this is a fair transaction for Augusta shareholders. Our agreement with Hudbay provides Augusta shareholders with an attractive premium for their shares and a stake in a growing intermediate base metals mining company with a portfolio of producing mines and development projects, including the world-class Rosemont Project."
Meanwhile, The Province quotes Warke as saying, "[o]bviously not the best upside we wanted today, but you can only control what you can control. Going forward, the combined company offers a really nice exposure to the copper market for our shareholders."
The news outlet also identifies an ocelot sighting that contributed to permitting delays as a factor that caused Augusta to warm up to HudBay.
The Rosemont project is the apple of Hudbay's eye and the motivation for its persistence regarding the acquisition. RBC Capital Markets analyst Patrick Morton said in a note that "Rosemont fills a long-term production gap [for HudBay]," and suggests that the deal will make Hudbay a "significant mid-cap copper producer" by 2020, according to the Province.
For his part, David Garofalo, HudBay's president and CEO, said, "[w]e are pleased to have reached agreement with the board and management of Augusta as we strongly believe in the merits of this transaction and its benefits to both companies' shareholders. We look forward to working with the board and management of Augusta to bring this transaction to a conclusion and to advancing the Rosemont Project within Hudbay."
As Copper Investing News has written, this deal — along with others like it last week and other larger acquisitions earlier this year —indicates long-term confidence in the red metal. And, although analysts and investors have predicted a copper surplus for 2014, there are signs that the metal will move into a deficit within the next few years, which may make acquisitions of copper companies and copper projects interesting to keep an eye on.
Securities Disclosure: I, Teresa Matich, hold no investment interest in any companies mentioned in this article. 
Related reading: 
Augusta's "Poison Pill" Plan Upheld, Battle With Hudbay Minerals Continues
First Quantum to Acquire Lumina Copper in Transaction Valued at $470 Million