Aston Bay Holdings Signs MOU With Antofagasta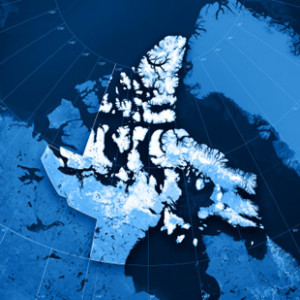 Interest in copper projects looks to be going full steam ahead this week. Following First Quantum Minerals' (TSX:FM,LSE:FQM) acquisition of Lumina Copper (TSXV:LCC) on Tuesday, Aston Bay Holdings (TSXV:BAY) announced today that it has signed a binding memorandum of understanding (MOU) with a 100-percent-owned subsidiary of major miner Antofagasta (LSE:ANTO). 
According to Aston Bay's press release, the MOU was signed with the intent to facilitate the advancement of its Storm copper and Seal zinc projects, located in Nunavut. Under the terms of the MOU, Antofagasta will have the opportunity to earn up to a 70-percent interest in the Storm project; the MOU will also clear the way for an eventual proposed joint venture.
All about the agreement
Aston Bay president and CEO Benjamin Cox commented,"[w]e are pleased to have attracted a well-respected and technically-driven partner that has a track record of building and operating copper mines. Our agreement with Antofagasta will advance the Storm project without significant dilution expected for Aston Bay's shareholders and will leave Aston Bay with a meaningful interest in the project."
The MOU outlines several phases of funding and technical support from Antofagasta, including the provision of an indicated resource estimate at Phase II. Antofagasta has set out the condition that "Aston Bay [must] complete a private placement of not less than US$1 million and not more than US$2 million." Subject to the completion of that offering, Antofagasta will purchase an amount of non-flow-through units of Aston Bay at C$0.40 that will equate to gross proceeds of US$250,000. In terms of funding, Antofagasta will largely carry the project through to the completion of a feasibility study, and will solely fund the project for two years afterwards.
Currently, Aston Bay is invoved in the Storm project through an option agreement with Commander Resources (TSXV:CMD) under which Aston Bay may purchase Commander's ownership of the Storm property for a price of C$15 million, or 20 percent of Aston Bay's market cap at the time, after Aston spends C$6 million on the project. Commander reviewed the MOU with Antofagasta before it was signed.
What the CEO had to say
At an Aston Bay event in Toronto today, Cox talked about the significance of the deal with Antofagasta and reiterated his long-term confidence in copper. Cox described Antofagasta as the top copper company, stating, "they're family owned, they know what they're doing" and they think in decades rather than quarters. For Aston Bay, he said that Antofagasta is a "good, long term stable partner" with a "vision that is relatively locked in a metal." To be sure, the major miner's love of copper is a key consideration both for the junior and for would-be investors in light of other majors — such as BHP Billiton (ASX:BHP,NYSE:BHP) — shifting focus and shedding assets this year.
Cox was also positive about the prospect of gaining Antofagasta's mining expertise. In terms of the Storm project, the CEO mentioned various other points of interest, namely, its proximity to the coast and its remote location in Canada's north, close to the mining-friendly hamlet of Resolute. He also spoke about copper grades at Storm; according to Aston Bay's June corporate presentation, drilling highlights so far include 110 meters at 2.45-percent copper starting at surface, 56 meters at 3.07-percent copper starting at 12.2 meters depth and 49 meters at 1.79-percent copper starting at surface.
Confidence in copper
Like Antofagasta, Cox has confidence in the red metal, stating that his "fundamental belief" in copper and four other metals has led him to pursue copper projects. Outlining the difference between luxury and necessity, the CEO said, "I want a Porsche. I need a car. Copper is a need." Adding weight to his statements, he pointed out that he bought 1 million shares of Aston Bay during 2013. Though he admitted that the commodities markets are not in the greatest shape, Cox reiterated the statement, "we're not in a rush" with regards to the project.
"It's not the best deal we could have done, but for this market, it's a great deal," Cox stated, adding his belief that the deal will leave Aston Bay "well positioned for both a copper market recovery and a junior mining recovery." Similar to what Copper Investing News wrote yesterday, interest by a major miner in a junior company and project is important for investors to note. The interest speaks to the project itself and to a larger commitment to copper's long-term potential.
Securities Disclosure: I, Teresa Matich, hold no investment interest in any companies mentioned in this article. 
Editorial Disclosure: Aston Bay Holdings is a client of the Investing News Network. This article is not paid-for content. 
Related reading: 
First Quantum to Acquire Lumina Copper in Transaction Valued at $470 Million