Augusta's "Poison Pill" Plan Upheld, Battle With Hudbay Minerals Continues
Despite being called a "poison pill," shareholder rights plans usually last only a few weeks. However, a British Columbia Securities Commission panel has given Augusta Resources extra time to stave off a hostile takeover from Hudbay Minerals by deciding to allow Augusta's plan to stay in place until July 15.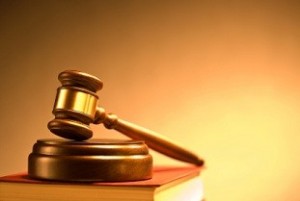 Despite being called a "poison pill," shareholder rights plans usually last only a few weeks. However, a British Columbia Securities Commission (BCSC) panel has given Augusta Resources (TSX:AZC) extra time to stave off a hostile takeover from Hudbay Minerals (TSX:HBM) by deciding to allow Augusta's plan to stay in place until July 15, according to the Financial Post. Hudbay put forward a hostile bid this February, and Augusta shareholders have so far backed the company's desire to reject the bid.
Augusta Chief Executive Gil Clausen said, "I'd say we're pleased with the decision. We think the B.C. securities commission made a balanced decision that takes into account the public good and the demands of the shareholders," Reuters reported.
Poison pill 101
Hudbay acquired a stake of about 16 percent in Augusta last year, prompting Augusta to adopt a shareholder rights plan. As outlined by the Globe and Mail, the type of plan Augusta used is commonly known as a "poison pill defense" and works by allowing the company to increase its number of shares in the event of an attempt at hostile acquisition. That dilutes any increase in interest a hostile bidder may gain, protecting the rights of shareholders. Furthermore, shareholders are usually able to purchase additional shares at a discount to the market price.
On May 2, Augusta reported that 94 percent of votes cast were in favor of continuing the shareholder rights plan, though that figure excludes votes cast by Hudbay. As the Financial Post notes, the landslide victory was highly unusual in terms of the approval of shareholder resolutions, indicating strong shareholder support for Augusta's resistance to the takeover by Hudbay.
Hudbay still took the issue to the BCSC, asking it to put a stop to the rights plan as an impediment to its takeover of Augusta. However, the regulator sided with Augusta Resources, leaving the company protected for a little while longer.
A bulletin published by Blake, Cassels & Graydon discusses the significance of the BCSC ruling, stating that it could "signal a modified approach to the regulation of rights plans in Canada." Given that the BCSC hearing was adjourned to wait for the results of a vote by Augusta Resources shareholders on the rights plan, the firm feels safe in assuming that the BCSC made its decision with shareholder interests in mind. Similarly, Kevin Thomson of Davies Ward Phillips & Vineberg told the Financial Post that he believes shareholders rather than regulators may decide on rights plans in the future, noting that the BCSC ruling is indicative of this change.
What's best for the Arizona copper mine?
The hostile takeover is largely driven by Hudbay's ambition to acquire Augusta's Rosemont copper project near Tuscon, Arizona. The copper-molybdenum deposit contained within the Rosemont property is seen as one of the top copper deposits controlled by a junior miner, and as a long-life and low-cost mine, Rosemont could be a boon for Hudbay's finances.
Whatever the changes surrounding shareholder rights and regulations, Hudbay is still adamant that allowing Augusta to retain ownership of the Rosemont mine will impede the success of the project. Roughly 60 days after Hudbay's initial offer, HudBay Chief Executive David Garofalo stated, "[m]eanwhile, Augusta continues to make unachievable promises with respect to permitting, financing and project construction," the Globe and Mail said.
However, a corporate presentation from Augusta's website responds to the criticism, calling Hudbay's claims "false," and accusing the company of "[attempting] to scare shareholders with misleading statements." The presentation states that contrary to Hudbay's assertions that its strategic review has failed, it has confidence in its process. Furthermore, Augusta said it expects a response from the United States Forest Service in May and believes that the ACOE will make a permit decision for the project by the end of June.
Augusta's Clausen maintains that Hudbay's offer was a "low-ball bid." Near the end of last month, Augusta said that 10 parties were interested in buying out the company, noting that it was considering options privately due to a confidentiality agreement.
Battle rages on
Far from being over, the battle over the Rosemont copper project could continue for some time yet. As Marilyn Scales points out in a Canadian Mining Journal comment, Augusta and Hudbay have differing opinions regarding the BCSC decision; Hudbay's statements seem to urge shareholders to tender shares, while Augusta has admonished them not to.
In any case, the extension given to Augusta's shareholders is not indefinite. The decision states that if Hudbay extends its takeover offer to July 16, which it has done, the shareholder rights plan will be cease traded on July 15, allowing for the takeover. That still leaves Augusta with only a limited amount of time to close on one of the 10 other offers it says it has.
Augusta sees the decision as a victory, and rightly so. However, Hudbay points out that the extra time will "give Augusta shareholders the opportunity to tender to our offer."
Whatever the outcome, the conflict has certainly been significant in terms of issues surrounding shareholder rights. Miners, analysts and investors alike will continue to keep a close watch to see what becomes of Arizona's promising Rosemont copper project.
Securities Disclosure: I, Teresa Matich, hold no investment interest in any companies mentioned.