First Quantum to Acquire Lumina Copper in Transaction Valued at $470 Million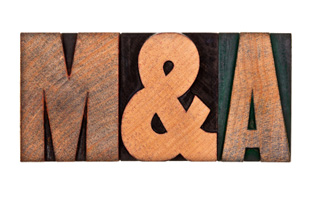 Let the acquisitions roll! 
First Quantum Minerals (TSX:FM,LSE:FQM) has entered into a definitive agreement to acquire Lumina Copper (TSXV:LCC) in a cash-and-share transaction valued at approximately $470 million. The agreement is a court-approved plan of arrangement for all of Lumina's outstanding shares. First Quantum already owns 2.5 million of Lumina's outstanding common shares.
Lumina Copper owns the Taca Taca copper deposit in the Puna region in Northwest Argentina, roughly 120 kilometers east of the world's largest producing copper mine: Escondida. To date, Lumina has reported a NI 43-101 compliant indicated mineral resource of roughly 21.15 billion pounds of copper contained in 17 million tonnes grading 0.44-percent copper, 0.008 grams per tonne gold and 0.013-percent molybdenum. The project also has an inferred mineral resource of approximately 7.55 billion pounds of copper contained in 921 million tonnes grading 0.37-percent copper, 0.05 grams per tonne gold and 0.012-percent molybdenum, using a 0.3-percent copper equivalent cut off.
For its part, Lumina is happy with the proposed acquisition. The company's founder, Ross Beaty, said that "First Quantum is an outstanding mining company with a significant and growing portfolio of copper operations."
Encouraging shareholders to vote in favor of the transaction, Beaty also noted that First Quantum is "the most capable company in the world to develop Taca Taca into a major copper mine," adding that "[t]his transaction provides Lumina shareholders with the option to retain exposure to Taca Taca's future development in the hands of a world class mine development and operating team through ownership of First Quantum's shares."
Likewise, First Quantum Chairman and CEO Philip Pascall said in a statement that "[t]he acquisition of Lumina is another step in First Quantum's long-stated objective of geographical diversification through the acquisition of world class, early-stage copper assets."
Furthermore, Pascall sees Taca Taca as significantly adding to First Quantum's development pipeline, particularly because it is at the stage where the company can "apply [its] resources and development expertise to realize its full potential and further add to First Quantum's copper production profile."
Why this is important
The recent slowdown in equity markets, along with changes in management at many major producers and widespread slowdowns in spending, have together led to a lack of projects being brought online.
This lack of new development projects presents a problem for copper supply. Specifically, the future looks to hold a deficit that will impact the market in the latter half of the decade.
"When we look at copper, demand continues to grow very steadily," Jim Lennon, a consultant for Macquarie Securities in London, told Copper Investing News recently. Thus, while the market may be in surplus this year, when it comes to 2016 and beyond, that surplus could start to dry up.
Lennon went on to explain that there aren't very many large-scale projects being developed worldwide, and with demand growing by more or less 700,000 or 800,000 tonnes a year, "over a five-year period you will need upwards of 10 major projects [to come online]."
Echoing Lennon's statement, Stefan Iaonnou from Haywood Securities recently commented that while major companies have been busy cutting costs to improve their current bottom lines, "the lack of new development will almost undoubtedly lead to a market supply deficit in the future."
That said, one issue currently impacting the copper market is low prices, which have resulted in both a lack of attractiveness to potential investors and difficulty for companies attempting to secure financing. So, when a company like First Quantum sees the potential and value of acquiring a company like Lumina, it indicates an important commitment to copper's long-term potential.
Securities Disclosure: I, Vivien Diniz, hold no investment interest in any of the companies mentioned.