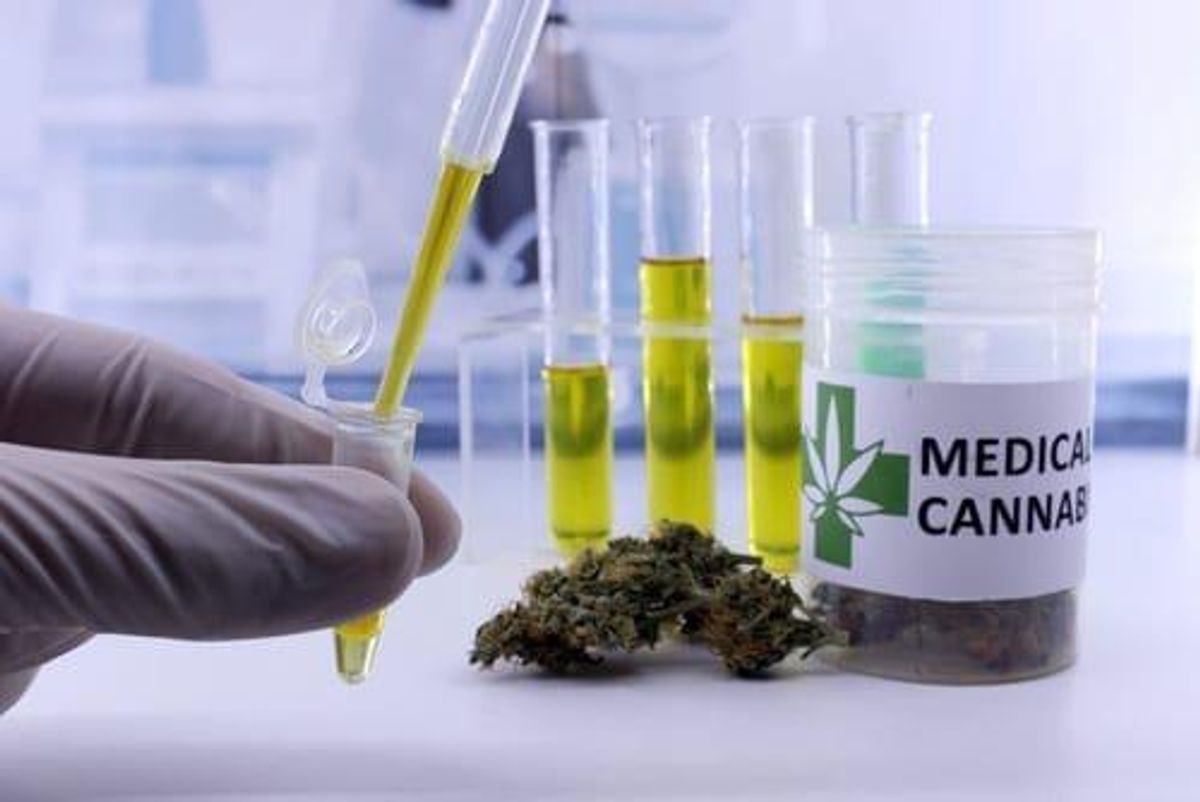 Investors have gained new options in the marijuana space thanks to the emergence of cannabis biotech stocks working on new therapies.
Thanks to the emergence of the marijuana investing space, new plays are being brought to the market for public capital to support in the form of cannabis biotech stocks.
As such, some marijuana companies have turned to the medical sector as a source of inspiration to find the benefits of cannabis plant use for people with various diseases.
Here, the Investing News Network (INN) offers investors a closer look at the state of the cannabis biotech market and which companies are grabbing the attention of investors.
The marijuana industry provides investors with novelty plays in various spaces, including emerging medical efforts.
While marijuana investing is gaining some stability, outside of a few leading stocks, the market still experiences extreme volatility, meaning that investing in the marijuana space is turning out to be a volatile play for shareholders.
With the emergent status of the market and the reliance on new jurisdictions through arduous legalization processes, the stock market for these companies has shown dips and rallies at unexpected times.
This is starting to change as the leaders of the space continue to separate in market capitalization and with the types of partners acquired from established industries.
The potential entry of institutional investors in the marijuana space also inches closer, potentially bringing more stability.
Unlike the extremely volatile cannabis space, biotech, and life science investing as a whole, has proven to be a long-term play for investors who see value in the development of medical research and clinical trials.
As trials for products evolve, critical moments arrive for investors in the form of trial approvals and launches of new drugs or products.
The pipelines for these companies are designed to offer a variety of working models for biotech companies and provide investors with multiple candidates that could accelerate with a trial approval.
In March, a Canadian biopharmaceutical firm released data from a consumer study showing that patients are willing to trust doctors if evolved medical cannabis therapies are offered.
Steeve Neron, senior vice president of marketing and medical affairs with Tetra Bio-Pharma (TSXV:TBP,OTCQB:TBPMF), told INN that the results of standardized clinical trials with marijuana-based medicine will be the ultimate test for consumers.
Neron added that Canadians will require these treatments to be covered by public or private insurance.
In Canada, patients have been able to access medical cannabis from licensed producers such as Canopy Growth (NYSE:CGC,TSX:WEED) and Aurora Cannabis (NYSE:ACB,TSX:ACB).
Medicinal marijuana has even found its way to the online shelves of one of Canada's largest pharmacy retailers: Shoppers Drug Mart, a Loblaw Companies (TSX:L,OTC Pink:LBLCF) subsidiary.
GW Pharmaceuticals opens the door to fellow biotech companies
The relationship between the cannabis and biotech markets received a boost in 2018, when GW Pharmaceuticals (NASDAQ:GWPH) obtained an approval from the US Food and Drug Administration (FDA) for its cannabidiol-based (CBD) medicine.
Called "epidiolex," this medicine is designed to treat seizures related to Lennox-Gastaut syndrome and Dravet syndrome in patients two years old or older.
As is the strategy with multiple drug trials, GW targeted a rare disease with epidiolex.
In February, as part of a quarterly update to shareholders, GW disclosed that over 4,000 patients had completed enrolment forms during the first two months of sales for epidiolex.
The pharmaceutical firm secured net sales for epidiolex of US$4.7 million from November to December of last year.
"We are pleased by the high level of physician and patient demand for Epidiolex, and by the number of payors that have already made favorable coverage determinations for the product," Justin Gover, GW's CEO, said in the press release.
This landmark approval signaled a target for the development of emerging cannabis-based medicine for advanced treatments.
Since the approval of epidiolex by the FDA, positive sentiment on CBD from market participants has transformed into a bullish stake in the entire CBD sector.
Neal Gilmer, marijuana analyst with Haywood Securities, previously told INN he is bullish on the entire CBD space thanks to the amount of anecdotal information already swaying consumers.
Stocks to follow in the market
As part of its collection of stocks, The Marijuana Index tracks companies that are immersed in the biotech sector and use cannabis in some form.
As defined by the index regulators, these companies "must have a material involvement in the cannabis or hemp industry to be included."
Here are some of the stocks the index tracks in the biotech space based on largest market capitalization. Data was accurate at the time of publication.
US$18.37 / Market Cap: US$754.57 million / Year-to-date: +26.17 percent increase
This traditional biotech company is exploring possibilities for the use of cannabis thanks to the preclinical development of CR701, a novel therapeutic designed for neuropathic pain.
US$6.70 / Market Cap: US$440.98 million / Year-to-date: +2.29 percent increase
Corbus is a synthetic drugmaker working on cannabinoids for drug development. Its candidate Lenabasum is a synthetic cannabinoid currently in trial for dermatomyositis, cystic fibrosis and systemic sclerosis, according to CNBC.
US$4.14 / Market Cap: US$319.30 million / Year-to-date: -4.83 percent decrease
Recently, this specialty pharmaceutical company informed shareholders of positive test results from a pharmaceutical-grade CBD oral solution designed to treat refractory pediatric epilepsy.
C$3.45 / Market Cap: C$302.09 / Year-to-date: +87.78 percent increase
With the rise of medical-grade cannabis, cannabis extraction services have become key for the marijuana space. As such, MediPharm offers buyers pharmaceutical-grade cannabis oil and concentrates. The company also offers cannabinoid isolation and purification services.
US$1.97 / Market Cap: US$238.07 million / Year-to-date: -26.22 percent decrease
This company is primarily a tobacco venture working on cigarettes with nonaddictive levels of nicotine. As part of a partnership, the company has been working on similarly modified cannabis products.
C$5.99 / Market Cap: C$137.68 / Year-to-date: +39.3 percent increase
Cardiol Theraeutics is a biotechnology company focusing on the commercial development of its researched novel drugs thanks to an expertise with pharmaceutical-grade cannabinoids.
C$0.57 / Market Cap: C$105 million / Year-to-date: +46.15 percent increase
This pre-clinical stage biopharmaceutical company researches cannabinoid therapies in combination with other drug treatments.
US$4.97 / Market Cap: US$102.82 million / Year-to-date: +33.6 percent increase
This pharmaceutical company is focused on the development of synthetic cannabinoid therapies. Zynerba is working on a trial to evaluate the use of its CBD candidate product in patients aged three to 17 with Fragile X Syndrome.
US$3.87 / Market Cap: US$101.27 million / Year-to-date: +46.21 percent increase
This company operates in the life science space thanks to its key oral thin film for medical uses. In terms of cannabis work, Cure plans to use its technology for delivery of cannabinoids.
Investor takeaway
When considering marijuana stocks, investors don't have to be limited to pure growers. At the rate the industry keeps advancing, plays in the medical market from cannabis companies are offering investors novelty growth plans.
The legalization movement across the globe and the already seen benefits of medical marijuana use for patients are set to continue pushing the cannabis industry for medical use.
---
INNdepth
Want more details? Check out these articles for more INNdepth coverage.
Want an overview of investing in cannabis stocks? Check Investing in the Cannabis Industry
---
Don't forget to follow us @INN_Cannabis for real-time news updates!
Securities Disclosure: I, Bryan Mc Govern, hold no direct investment interest in any company mentioned in this article.
Editorial Disclosure: MediPharm Labs and Cardiol Therapeutics are clients of the Investing News Network. This article is not paid-for content.
Investing News Network websites or approved third-party tools use cookies. Please refer to the  cookie policy for collected data, privacy and GDPR compliance. By continuing to browse the site, you agree to our use of cookies.