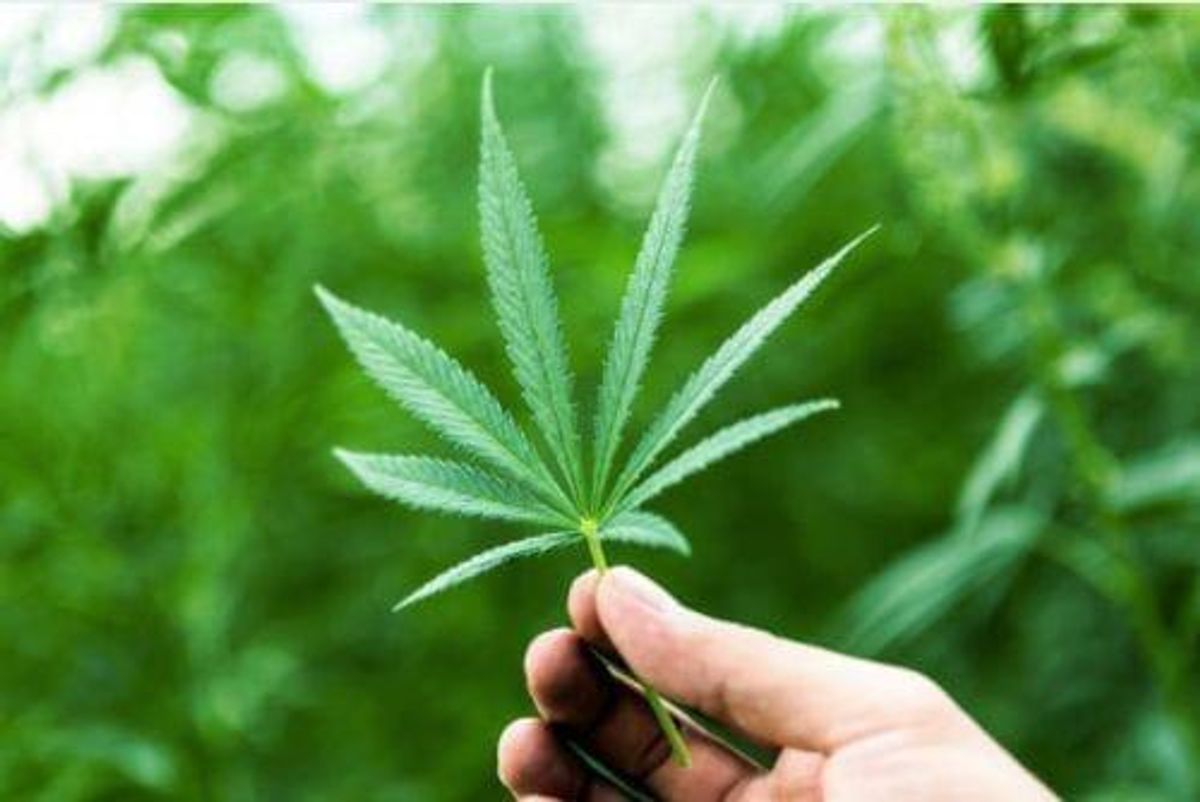 The Investing News Network rounds up some of the biggest company and market news in the cannabis market for the past trading week.
During the past trading week (May 6 to 10), an investor raised questions for a blockbuster marijuana acquisition deal.
The potential for a recent Canadian exchange gaining momentum thanks to new marijuana funds made headlines, while an update in cannabis licensing regulations from Health Canada caught attention.
Here's a closer look at some of the biggest news during last week's trading period.
New cannabis funds spotlight smaller Canadian exchange
Following the launch of two new exchange-traded funds (ETFs) focused on the US marijuana market, the NEO Exchange has gained some attention from the investor community.
These two new funds, the Horizons US Marijuana Index ETF (NEO:HMUS) and the Evolve US Marijuana ETF (NEO:USMJ), offer investors a broader entry point into the US investment market, particularly the emerging US-based multi-state operator companies.
"Clearly we are moving now in a period where there was a lot of focus on US marijuana firms," Jos Schmitt, president and CEO of the NEO Exchange, told the Investing News Network (INN). "There's a lot of interest in that space."
When asked if these new funds could match trading volumes and value averages from more established Toronto Stock Exchange-traded marijuana funds, Schmitt said he sees a lot of potential.
"I would not be surprised if the activity and the volume is even going to be more substantial than in their siblings," he said.
Investor letter creates backlash to Canopy/Acreage deal
While many questions remained after the acquisition deal announcement between Canopy Growth (NYSE:CGC,TSX:WEED) and Acreage Holdings (CSE:ACGR.U,OTCQX:ACRGF), reports have now surfaced of backlash from investor groups looking to prevent the deal from going through.
On Monday (May 6), Marcato Capital Management, a firm that claims to own 2.7 percent of Acreage shares, issued a letter to fellow investors calling the proposed acquisition "value-destroying." In its letter the firm said:
We believe Acreage's strategic value, as one of the few multi-state operators of scale in the US with leading positions in the most valuable markets, merits a significant premium to any stand-alone cash-flow derived valuation. Furthermore, we believe enterprise values of cannabis companies will skyrocket upon the relaxation of current federal restrictions. Accordingly, Marcato believes it is highly imprudent for Acreage to sell itself today at the proposed valuation, with so much unlocked growth and value embedded in the Company.
When asked about the potential risk for the deal, Howard Schacter, Acreage's head of communications, told the Financial Post that this is a "singular opinion" held in the market and doesn't represent the positive feedback the firm has received from its investor base.
In a previous interview with INN, Steve West, vice president of investor relations at Acreage, said the main legacy investor base is very supportive of the deal with Canopy Growth.
Meanwhile, Neil Selfe, CEO of investment firm Infor Financial Group, told BNN Bloomberg that, as an early investor in Canopy Growth and having had a close advising involvement in the deal between Canopy Growth and Acreage, he doesn't see the investor comments souring the relationship between the two companies. Additionally, he doesn't believe it will impact the potential for more deal making.
"Acreage's stock has not traded as well as people would like. There's always folks looking to throw darts and I think we have one very, very small activist investor who's thrown a dart but I don't expect it to upset the deal in any way," Selfe said.
Market updates
This past week, Health Canada announced changes to its licensing application process, indicating new applicants must now already have a facility that meets its standards.
This change is being done, according to Health Canada, to better allocate government resources. The agency expressed frustration with the current system, since over 70 percent of the applicants that successfully passed the initial paper-based review failed to move onto the next step — submitting an evidence package to the government.
"As a result, a significant amount of resources are being used to review applications from entities that are not ready to begin operations, contributing to wait times for more mature applications and an inefficient allocation of resources," Health Canada said.
On Tuesday (May 7), Charlotte's Web Holdings (CSE:CWEB,OTCQX:CWBHF) confirmed the launch of 12 new SKUs for its pet care hemp-derived cannabidiol (CBD) line.
The new lineup of infused products includes chewable items, oils and a topical balm. The chewable products will be split by three different product descriptors: calming, cognition and hips and joints.
Hess Moallem, president and CEO of Charlotte's Web, said in a press release that, since the company follows standards from the National Animal Supplement Council regulator, all its products undergo over 20 tests in the production process.
Don't forget to follow us @INN_Cannabis for real-time news updates!
Securities Disclosure: I, Bryan Mc Govern, hold no direct investment interest in any company mentioned in this article.
Editorial Disclosure: Acreage Holdings is a client of the Investing News Network. This article is not paid-for content.
---
** This article is updated each week. Please scroll to the top for the most recent information**
Cannabis Weekly Round-Up: Oreo Maker Hints at Cannabis Interest
By Bryan Mc Govern, May 3, 2019
During the past trading week (April 29 to May 3), the parent company of Oreo cookies confirmed its interest in launching cannabis infused products.
An offering from a Canadian cannabis producer also made headlines, while takeaways from some of the latest marijuana investor events caught the attention of the market.
Here's a closer look at some of the biggest news during last week's trading period.
Oreo and alcohol companies make entries
Mondelez International (NASDAQ:MDLZ), the company behind Oreo, announced its potential entry into the cannabis space.
"Yes, we're getting ready, but we obviously want to stay within what is legal and play it the right way," Dirk Van de Put, CEO of the firm, told CNBC.
The executive said consumers wouldn't see cannabidiol (CBD) infused products just yet, given the current regulation in the US market.
"The space is not clear," Van de Put said. "It's a bit clearer in non-food products. In food products, I'm hoping that the FDA will bring some clarity in the coming months."
He told CNBC that CBD will likely become a mainstream ingredient in the food space in the "not-so-far future."
Additionally, another alcohol company is joining the marijuana party. On Tuesday (April 30), Moosehead Breweries struck a deal with cannabis beverage firm Sproutly Canada (CSE:SPR,OTCQB:SRUTF).
The two will create a joint venture that will focus on the development of non-alcoholic cannabis infused beverages in Canada.
"With the anticipated legalization of edibles in Canada later this year, Moosehead has made the strategic decision to enter the cannabis beverage market," Andrew Oland, CEO of Moosehead, said in a press release.
The two firms will hold a 50 percent stake in the joint venture, but the resulting company will be assigned its own executive team and board of directors.
"Moosehead shall appoint the CEO and Sproutly shall appoint the chairperson of the board of directors of the JV," the companies announced in the press release.
Activity from US banks in the marijuana market
A new note from Barclays (LSE:BARC,NYSE:BCS) issued on Wednesday (May 1) projects that, if the US cannabis market was legalized today, it would be worth US$28 billion, with the potential to increase to US$41 billion on a pre-tax basis by 2028.
"While no bonds backed by cannabis tax revenues have been placed thus far, if federal approval is granted, the cannabis muni bond market will likely flourish, amounting to billions if not tens of billions of dollars, in our view," Barclays said in its note.
This represents another established financial institution in the US showing a glowing outlook for the long-term position of the marijuana market.
On Thursday (May 2), CannTrust Holdings (NYSE:CTST,TSX:TRST) confirmed the size of its new public offering, setting a price of US$5.59 per share. The firm expects to see gross proceeds of US$170 million; the funds will be used for general business operations, including the pursuit of a good manufacturing process certification.
One of the unique things about this offering is that it involves BofA Merrill Lynch, a division of Bank of America (NYSE:BAC), as well as Citigroup (NYSE:C), as two of the book running managers.
Shares of the Canadian marijuana firm were rocked following the details of its offering in Thursday's trading session, both in New York and Toronto.
"As it turns out, a US$200 million offering on a US$650 million market cap is a lot to ask and investors demanded a big discount," Justin Ort, partner at Measure8 Venture Partners, told Bloomberg. The firm shorted CannTrust, according to the report.
The stock of the company bounced back on Friday, and, as of 1:01 p.m. EDT, its shares in New York were up 7.51 percent for a price of US$6.01. In Toronto, the company was trading at a price of C$8.07, representing a 6.46 percent increase.
Canopy/Acreage deal causes ripple wave of reactions
Following an agreement between Canopy Growth (NYSE:CGC,TSX:WEED) and Acreage Holdings (CSE:ACGR.U,OTCQX:ACRGF), in which the Canadian producer will acquire the multi-state operator (MSO) once cannabis becomes legal in the US, many players in the industry offered some initial takeaways and concerns on the deal and what it means for the overall sector.
"We expect that potential acquisition candidates will have more confidence in the equity of Acreage given that it will be tethered to Canopy," Alan Brochstein, cannabis analyst with 420 Investor, wrote, indicating that the MSO will now be able to ramp up its acquisition strategy.
According to Steve West, vice president of investor relations at Acreage, the company wants to become "an even bigger US player" for the time Canopy may exercise its option.
"It speaks to validating this MSO model in terms of aggregating licenses and ultimately trying to get access to a US consumer," Graeme Kreindler, equity analyst with Eight Capital, told the audience at a panel during an investment conference in Vancouver.
At the same panel, Matt Bottomley, an equity analyst covering the marijuana space with Canaccord Genuity (TSX:CF,OTC Pink:CCORF), said if more companies follow suit with this deal the market may see "every large-cap licensed producer enter the US space."
Greg Taylor, chief investment officer of Purpose Investments, told the Investing News Network it is too soon to call whether this deal will catapult Acreage to being the top MSO in the market right now.
Recent cannabis investor conference recaps
During the Arcview Investor Forum in Vancouver, marijuana investors were able to catch up on the recent trends and views on the volatile market. Read our full round-up from the event for more details, or see below for some highlights.
An analyst panel broke down the status of the investment sector today and which direction the attention of investors is moving towards.
John Zamparo, equity analyst for the Canadian Imperial Bank of Commerce (CIBC) (NYSE:CM,TSX:CM), said a lot of the investment community in cannabis can focus too much on profits.
"I think, if you're actually interested in profitability in Q1 of 2019 or Q2 of 2019, I think you're missing the bigger picture about what these companies are trying to become," he said.
Sander Zagzebski, a partner with the corporate and business practice group at law firm Greenspoon Marder, said he expects to see merger and acquisition activity continue to grow in scope and increase in sophistication for the deals agreed upon.
"We have a group of folks that are aggressively trying to become the leading players so that when legalization happens they are going to be juicy acquisition targets for a US-based, consumer-branded company or something like that," he said.
Speaking at a panel on the methods of raising capital in the public markets, Anna Serin, director of listings development with the Canadian Securities Exchange, said the exchange will begin offering special purpose acquisition corporations (SPACs) in the near future.
"With a SPAC, you're investing in a management team who's going to go out and acquire assets … in the future," she said.
As part of the Benzinga Cannabis Capital Conference in Toronto, INN had the chance to catch up with two marijuana executives and a managing director for an index provider firm that is in a review process for the launch of an exchange-traded fund (ETF) for pot stocks.
Jason Vegotsky, chief revenue officer of KushCo Holdings (OTCQB:KSHB), told INN that, while the cannabis packaging company hasn't confirmed a planned uplisting to a senior exchange in the US, it is a "key initiative" for the firm.
Kyle Kingsley, founder and CEO Vireo Health International (CSE:VREO), said his company is currently eyeing potential entries into Missouri, Georgia and Utah.
"I'm fairly confident that the individual state-based markets are going to be very meaningful for quite some time, at least the next three to five years, independent of the STATES Act being passed," he said.
Matt Markiewicz, managing director of Innovation Shares, said there is plenty of space available in the US markets for ETFs offering exposure into the marijuana market.
Don't forget to follow us @INN_Cannabis for real-time news updates!
Securities Disclosure: I, Bryan Mc Govern, hold no direct investment interest in any company mentioned in this article.
Editorial Disclosure: Acreage Holdings is a client of the Investing News Network. This article is not paid-for content.
ACRG.U:CC
Investing News Network websites or approved third-party tools use cookies. Please refer to the  cookie policy for collected data, privacy and GDPR compliance. By continuing to browse the site, you agree to our use of cookies.