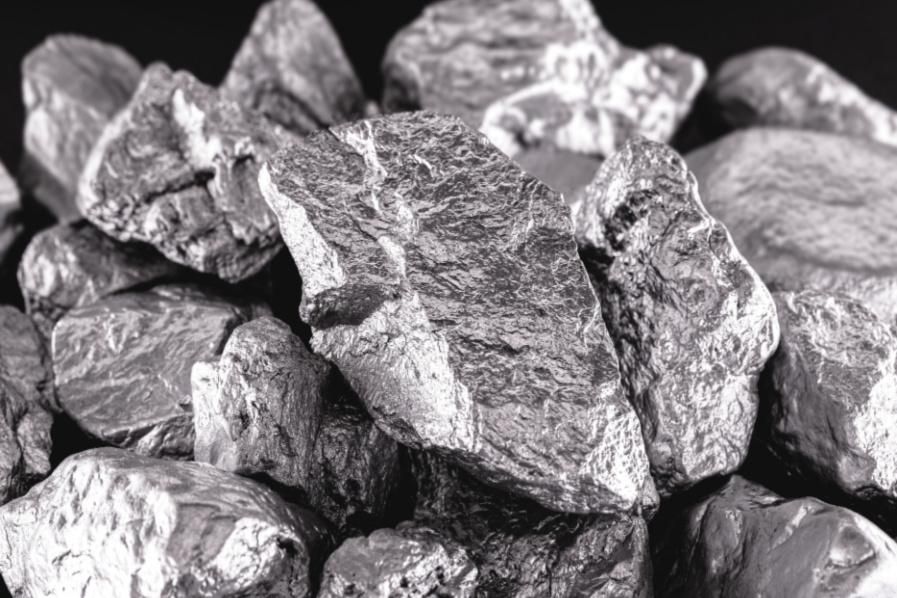 What are the top cobalt stocks so far in 2022? These TSX- and TSXV-listed cobalt companies have all seen year-to-date share price increases.
Top 3 Canadian Cobalt Stocks (Updated August 2022)
Company
Description
1. UEX (TSX:UEX)

Year-to-date gain: 39.13 percent; market capitalization: C$261.57 million; current share price: C$0.48

UEX is a uranium-focused company exploring its Christie Lake project in Saskatchewan's Athabasca Basin. However, the company's second project is the West Bear cobalt-nickel project in the same jurisdiction, which UEX is exploring through its 100 percent owned subsidiary CoEX Metals.

While the Athabasca Basin is famous for its uranium reserves, according to UEX, it was the first company to discover the basin's cobalt and nickel potential. In fact, West Bear is the only primary cobalt deposit in Canada. The company also owns two other cobalt exploration projects, the Axis Lake and Key West projects.

In March and much of April, the company performed strongly, mostly holding above C$0.40, including a year-to-date high of C$0.43 on March 22. Although it fell in May, UEX spiked again following significant news for the company in early June, when a proposed acquisition of UEX by Uranium Energy (NYSEAMERICAN:UEC) was announced.

Since the deal was revealed, a back-and-forth has developed between Uranium Energy and Denison Mines (TSX:DML,NYSEAMERICAN:DNN), which is also interested in acquiring UEX.

On August 8, UEX updated the technical report for its West Bear cobalt-nickel project. The new estimate shows indicated reserves of 295,000 MT containing 3.763 million pounds of cobalt at an average grade of 0.58 percent cobalt, and 3.164 million pounds of nickel at an average grade of 0.49 percent nickel.
2. Sherritt International (TSX:S)
Year-to-date gain: 11.54 percent; market capitalization: C$176.79 million; current share price: C$0.435
Sherritt International is a miner, producer and refiner of high-purity nickel and cobalt. While nickel is its primary focus, it is still a significant producer of cobalt, and believes both metals are essential to the EV revolution.
The company operates a mine in Cuba, as well as a refinery in Alberta, Canada, both of which are part of its 50/50 Moa joint venture with Cuba's General Nickel Company. The vertically integrated joint venture has a capacity of 35,000 MT of nickel and 3,800 MT of cobalt produced per year.
In February, Sherritt released its 2021 production results and 2022 guidance. The company expects to see cobalt production in 2022 in line with its 2021 numbers, and has set guidance of 3,400 to 3,700 MT compared to 2021's production of 3,526 MT. On March 1, the company announced the appointment of decarbonization expert Chih-Ting Lo to its board of directors, and also named Maryse Bélanger as deputy chair. The focus of these changes is to strengthen Sherritt's commitment to environmental, social and governance matters.
As it's a nickel-primary company, Sherritt's share price has seen movement that reflects nickel hitting an all-time-high. Its share price shot up to reach a high of C$0.82 on March 10, and has largely stayed elevated since then. On May 11, the company shared its Q1 results, including its portion of finished cobalt production at Moa of 396 MT.
3. DLP Resources (TSXV:DLP)
Year-to-date gain: 4.88 percent; market capitalization: C$16.58 million; current share price: C$0.215
Exploration company DLP Resources is focused on base metals and cobalt projects in Southeast BC. It has two wholly owned cobalt projects, the Hungry Creek copper-cobalt-silver project and the Redburn Creek copper-cobalt project.
DLP Resources started the year by appointing a new CEO, the company's president Ian Gendall. Gendall retained the president position, and the previous CEO, Jim Stypula, became executive chairman. Much of the company's 2022 exploration has been focused on its non-cobalt projects. However, on July 28, DLP Resources announced the commencement of drilling at Hungry Creek, with 1,800 meters over six holes currently planned.
Click here to read the latest top cobalt stocks article.
Cobalt prices performed strongly in 2021 and in March through May of this year experienced highs not seen since 2018, reaching US$82,000 per metric ton (MT). However, since then prices have fallen.
Sitting at US$49,445 per MT on August 8, cobalt is officially down year-to-date. Trading Economics explains that high cobalt prices and demand led to producers announcing returns to production, thus dampening supply worries. Additionally, COVID-19 lockdowns in China have affected demand.
However, the battery metal is an essential part of the lithium-ion batteries used in electric vehicles (EVs) and the clean energy movement. Experts expect rising EV purchases to continue driving demand for cobalt.
---
Below is a look at the three top cobalt stocks on the TSX and TSXV by share price performance. All year-to-date and share price information was obtained on August 8, 2022, using TradingView's stock screener, and all companies listed had market caps above C$10 million at that time.
Don't forget to follow us @INN_Resource for real-time news updates!

Securities Disclosure: I, Lauren Kelly, hold no direct investment interest in any company mentioned in this article.