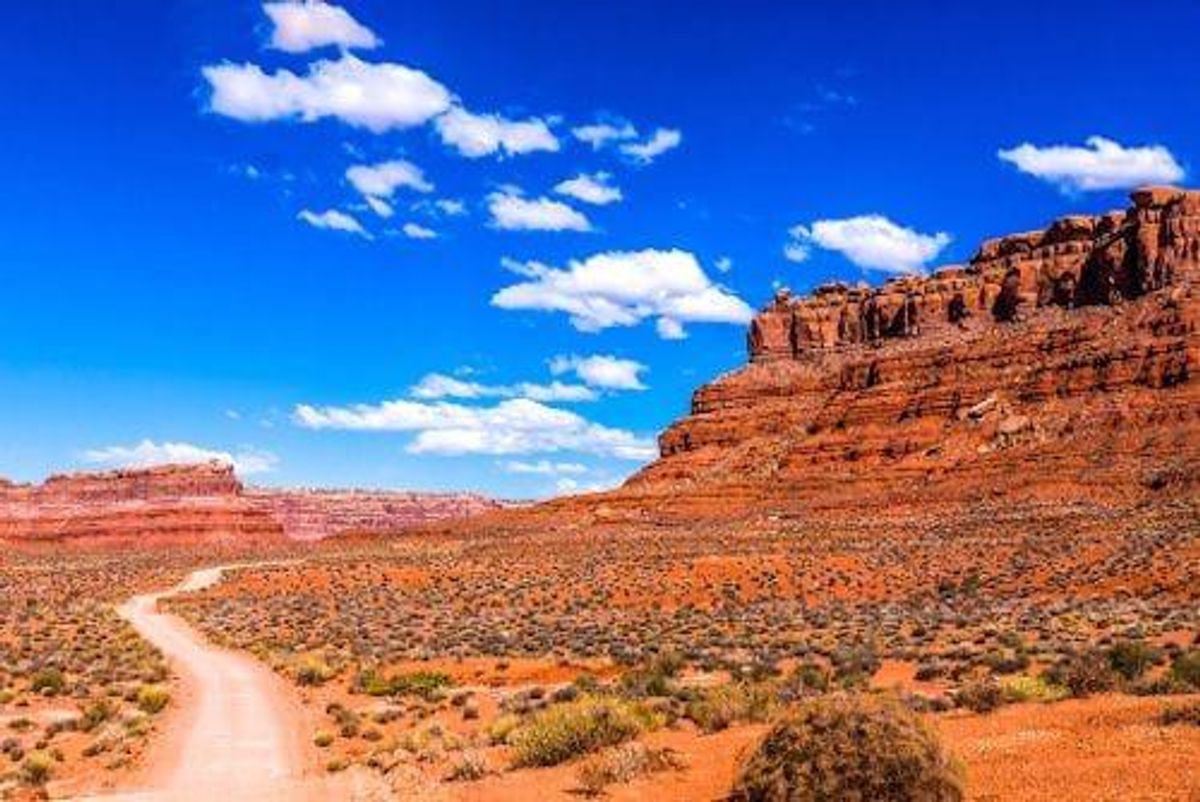 Increasing exploration around base metal deposits in Nevada shows resource companies are not only going for gold in the Silver State.
The state may be most well-known for its prolific gold production, but base metal deposits in Nevada are destined for headlines as well.
A world-class mining jurisdiction with a well-established reputation for gold and silver production, Nevada's mining industry is inseparable from the state's history and economy. The same favorable mining policies and mineral rich geology that have made Nevada an attractive destination for gold exploration companies is also ideal for base metals focused resource companies looking to supply global demand for critically important metals like copper and zinc.
Strong base metals market
Rising demand for electric vehicles, renewable energy and urbanized infrastructure development are all having a positive influence on the base metals market. Base metals such as zinc, copper, lead, iron, molybdenum and nickel are essential to all of this, playing key roles in the production of steel, batteries, solar and wind renewable energy technology, automobiles and the components of urban expansion.
Faced with rapidly growing populations, nations like China and India are the most important driver of these metals. India is one of the fastest urbanizing countries in the world. The country's Delhi-Mumbai Industrial Corridor Project is pegged at US$90 billion. China is fueling its ongoing economic growth with massive urbanization projects. Today, China is home to 25 of the world's 100 largest cities and by 2030, 60 percent of the country's population is expected to live in urban areas. China is reportedly importing large amounts of base metals such copper, zinc and lead to feed these projects. Tightening supply for many of the these critical base metals is expected to produce positive pricing environments over the next decade, especially for zinc.
Nevada mining history and geology
Home to nearly every type of rock known to geologists, Nevada is one of the most geologically diverse mining jurisdictions in the world. Nevada owes its unique geology to the widespread landscape of fault-dominated mountain ranges and valleys which arose millions of years ago from the complex tectonic history of the North American Great Basin. The state's mineral endowments are hosted in a variety of mineralization systems including porphyry, carbonate replacement, skarn, low-sulphidation epithermal veins, sediment-hosted Carlin-type, volcanic massive sulphide, SEDEX-style lead-zinc and Mississippi Valley-type deposits.
While the Silver State gets most of its notoriety for its precious metals production — Nevada ranks as the top gold producer in the US and consistently ranks among the top 5 in the world — base metals like copper, zinc and molybdenum are also abundant across its desert landscape. In fact, deposits of lead, zinc, copper, tungsten and iron were found alongside gold and silver in the second half of the 19th century during Nevada's first mining boom. The production of base metals in the state peaked during WW1. Base metal deposits in Nevada contributed to the state's second mining boom, from 1924 to 1964, driven by a war-time economy and post-war industrial expansion.
Today's Nevada produces more than 20 economically-important minerals. Copper ranks behind gold as the second most produced metal in the state, and Nevada ranks third in copper production for the country. There is also an increasing amount of zinc exploration occurring in Nevada, resulting in new discoveries of the metal.
Nevada's mining industry
The Fraser Institute Annual Survey of Mining Companies ranked Nevada as the third most politically stable, mining-friendly jurisdiction on earth. The state boasts some of the most transparent and easy to navigate regulations and permitting processes in the world and offers an attractive tax regime with a low net-profits tax and no income tax.
Nevada's mineral largess, storied mining history and stable regulatory environment make it one of the best jurisdictions to mine, attracting global majors like Newmont Mining (NYSE:NEM), Barrick Gold (TSX:ABX,NYSE:ABX) and Kinross Gold (TSX:K,NYSE:KGC) who all hold significant production operations in the state.
"Rich mineral reserves, competitive taxes, efficient permitting procedures and certainty around environmental regulations will still attract significant investment — even with slumping commodity prices," said Kenneth Green, senior director of the Fraser Institute's energy and natural resource studies. In 2017, according to the US Geological Survey Nevada produced more than $2 billion worth of nonfuel mineral commodities.
In addition to multi-billion-dollar production in the region, Nevada is a hotspot for exploration activity. A recent NBMG Mineral Industry report shows an uptick in exploration spending in the state in recent years, increasing by 15 percent in 2017. Mergers & acquisitions activity is also picking up for base metals projects as exemplified by Hudbay Minerals' (TSX:HBM,NYSE:HBM) C$31 million purchase of the Ann Mason copper deposit in Yerington from Mason Resources (TSX:MNR). The Ann Mason deposit has a measured and indicated mineral resource of 1.4 billion tonnes grading 0.32 percent copper, and an inferred mineral resource of 623 million tonnes grading 0.29 percent copper; as well as measured and indicated molybdenum, gold and silver resources.
Key base metal deposits in Nevada
Nevada Copper's (TSX:NCU) Pumpkin Hollow underground copper project near Yerington is on its way to becoming the first new copper mine to come into production in the United States in a decade. Pumpkin Hollow has substantial reserves and resources including copper, gold and silver and is expected to achieve first production in the fourth quarter of 2019. The company's other project, the Pumpkin Hollow open-pit project is currently undergoing an optimization program to target a reduced-capex, staged-development approach.
Northern Lights Resources' (CSE:NLR) Medicine Springs silver-zinc-lead project in Elko County is categorized as a carbonate replacement setting with two key exploration targets including a large-scale zinc oxide surface deposit and a large-scale zinc sulphide carbonate replacement deposit similar in style to the Taylor Deeps deposit owned Arizona Mining Inc. The mineralized system at Medicine Springs is consistent with the pattern in replacement deposits observed in the Great Basin, Arizona and in the Central Interior as well as the famous Cerro de Pasco district in Peru. Historic production from the early 1900's to 1956 at Medicine Springs was reported to be 160,000 kilograms of lead, 770 kilograms of zinc and 480 kilograms of silver. Northern Lights near-term exploration goals for Medicine Springs includes conducting further work on the six identified target zones, which were uncovered in the company's 2018 field season.
Pasinex Resources (CSE:PSE,FWB:PNX) has the option to acquire an 80 percent interest in the Spur high-grade zinc project located in northeastern Nevada. The company originally acquired the property believing it had similar geology to its Pinagorzu CRD-style mine in Turkey. However, the company's initial drill program yielded assay results as high as 26.1 percent zinc on the property and has revealed SEDEX-style mineralization similar to that of Fireweed Zinc's (TSXV:FWZ) Macmillan Pass project in the Yukon.
Takeaway
Gold and silver aren't the only metals of value in Nevada's mining industry. Base metals have also played a significant role in Nevada's mining history. With a number of high quality base metals exploration and development projects underway in the region today, investors are bound to find ample opportunity to leverage rising global demand for economically important base metals such as copper and zinc.
This article was originally published on the Investing News Network in November 2018.
This INNSpired article was written as part of an advertising campaign for a company that is no longer a client of INN. This INNSpired article provides information which was sourced by INN, written according to INN's editorial standards, in order to help investors learn more about the company. The company's campaign fees paid for INN to create and update this INNSpired article. INN does not provide investment advice and the information on this profile should not be considered a recommendation to buy or sell any security. INN does not endorse or recommend the business, products, services or securities of any company profiled. If your company would benefit from being associated with INN's trusted news and education for investors, please contact us.
Investing News Network websites or approved third-party tools use cookies. Please refer to the cookie policy for collected data, privacy and GDPR compliance. By continuing to browse the site, you agree to our use of cookies.