Nevada: Where the World Goes for Gold
Aug. 16, 2018 02:00PM PST
Precious Metals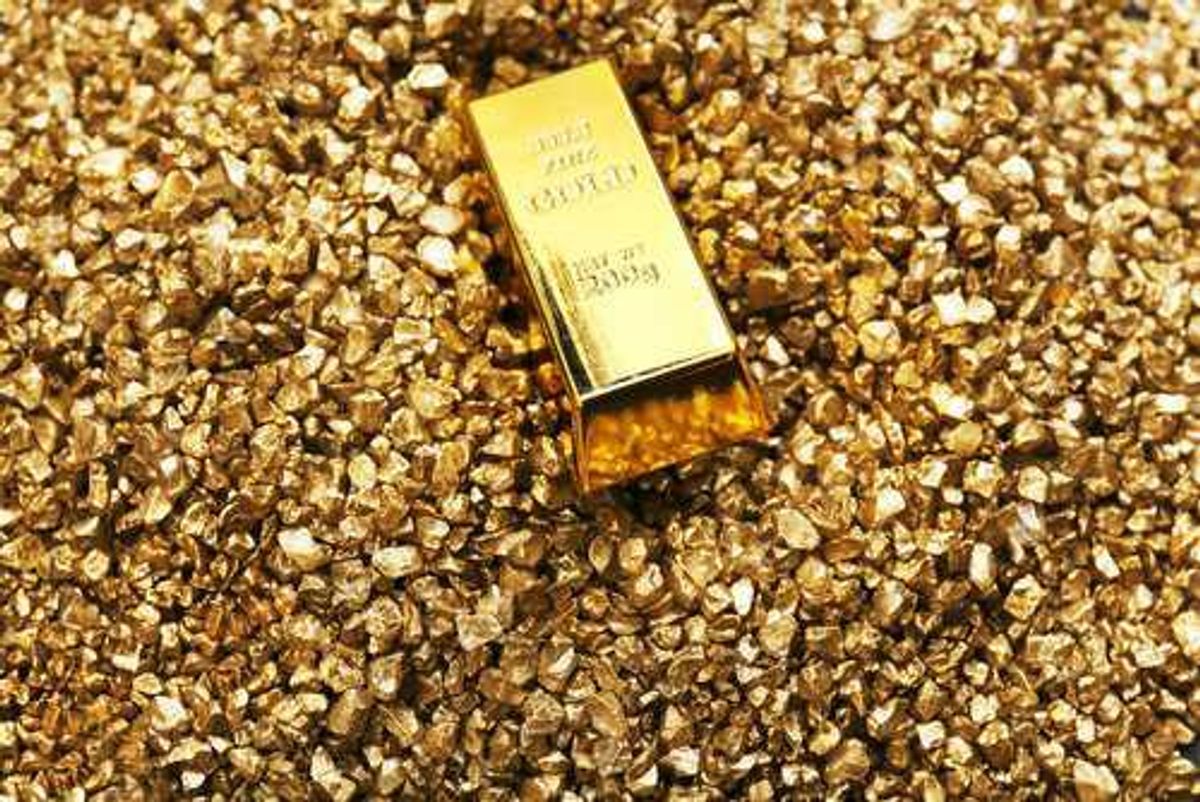 Nevada's unique geology makes it the go-to destination for gold explorers and producers.
Nevada may be one of the most geologically diverse mining jurisdictions in the world. Nearly every type of rock known to geologists can be found in the state's desert landscape.
Nevada has been an important source of many of the world's most critical base metals including copper, zinc and molybdenum. Today, Nevada leads the country in the production of lithium and, not surprisingly, the Silver State contains a wealth of precious metals, ranking as one of the top 5 global gold producers.
Nevada owes its unique geology and prolific gold production to the complex tectonic history of the northern Great Basin which gave rise to the widespread landscape of fault-dominated mountain ranges and valleys. It is this geological fortune that has shaped Nevada's economy from the very beginning: the 1859 discovery of silver and gold at the Comstock Lode that would eventually draw enough miners and prospectors from California and elsewhere to earn its statehood five years later.
Nevada's gold deposits are primarily found in three major northwest trending belts: the Carlin Trend, the Battle Mountain-Eureka-Cortez Trend, and the Walker Lane Trend. These three trends have given rise to some of the world's most important gold mining districts. Nevada's gold endowments are hosted in a variety of deposit types including porphyry and skarn; however the majority of the state's gold production comes from low-sulphidation epithermal gold and sediment-hosted Carlin-type deposits.
Carlin-type deposits: Unique to Nevada
Nevada is best known for its Carlin-type deposits, named after the town of Carlin, which also gave its name to the Carlin gold mine—first discovered in 1961 by Newmont Mining (NYSE:NEM). These are large sedimentary rock-hosted disseminated gold deposits and are highly attractive targets for mining because they often occur near surface and in clusters with one large deposit (elephants as big as 10+ million ounces) surrounded by a group of smaller satellite deposits with similar geology. Believed to contain up to 180 million ounces, the Carlin Trend is the second-largest gold resource in the world behind South Africa's Witwatersrand.
The major players in Nevada's Carlin Trend are Newmont, Barrick Gold (TSX:ABX) and Kinross Gold (TSX:K,NYSE:KGC). Newmont's operations include the Emigrant, Gold Quarry and Silverstar open-pits as well as underground operations at Leeville, Chukar, Pete Bajo and Exodus. In 2016, Newmont's Carlin operations produced 944,000 ounces of gold, while reserves as of the end of the year totaled 15 million ounces. Barrick's biggest Carlin trend producer, Goldstrike, is also one of the world's top gold mines. The complex includes the Betze-Post open-pit mine, and the Meikle and Rodeo underground mines which together produced more than 1.1 million ounces and host proven and probable gold reserves of 8.1 million ounces.
Kinross Gold purchased the Bald Mountain mine from Barrick in 2016. The mine produced 130,144 gold equivalent ounces in 2016 and has proven and probable reserves of 2.1 million ounces.
Carlin-type deposits are also found in Nevada's second most important gold belt, the Battle Mountain-Eureka-Cortez trend which hosts various intersecting fault systems from different geological periods extending from SSRM Mining's (TSX:SSRM) Marigold Mine in Humboldt County to Waterton Global's Ruby Hill mine at Eureka. The Cortez gold corridor is in the southern portion of the Battle Mountain-Eureka trend, and connects the Goldrush, Cortez/Cortez Hills and Pipeline deposits that together contain current and historical gold resources of approximately 40 million ounces.
Like Newmont, Barrick has been a major force in Nevada's gold story since the mid-twentieth century. Barrick's Cortez property, which includes the Pipeline Mine Complex and the Cortez Hills Mine, is one of the world's largest gold producers. Cortez hosts an estimated reserve of 10 million ounces of gold with an additional measured and indicated resources of 1.9 million ounces.
McEwen Mining's (TSX:MUX,NYSE:MUX) near-production Gold Bar Mine is 50 miles to the south of Barrick's Cortez operations and is on track to come online in 2019. The feasibility study for Gold Bar outlines a 63,000 ounce per year open-pit, heap leach operation. The complex includes the Gold Pick, Gold Ridge and Cabin Creek deposits as well as the newly discovered Gold Bar South zone for a combined reserve estimate of 484,000 ounces plus an additional 730,000 ounces of measured and indicated resources.
McEwen's Gold Bar Mine was once part of the past-producing Gold Bar mine complex which, according to Atlas Precious Metals Inc, between 1986 and 1995 produced a combined 482,815 ounces of gold and at least 3,000 ounces of silver.
Located in the southwest flank of Roberts Mountains, the original Gold Bar mine complex also included the larger Gold Bar deposit and the smaller satellite deposit Gold Canyon, now owned by junior explorer Fremont Gold (TSXV:FRE). Gold Canyon is immediately along strike from the McEwen Gold Ridge pit mine. Fremont's project also covers an unmined historical resource under the original Gold Bar mine millsite, which amounts to 147,000 ounces at 2.57 g/t gold. Through its current exploration program, Fremont is working to show that the known gold mineralization at Gold Ridge continues onto its project and represents another distinct gold trend in Nevada, the Gold Bar Trend.
Low-sulfidation epithermal deposits: Prolific high-grade producers
Often overshadowed by the state's more famous Carlin-type deposits, Nevada also hosts world-class examples of low-sulphidation epithermal gold deposits. In fact, it was an epithermal type system that kicked off the Nevada gold rush in the mid-1800s with the discovery of the Comstock Lode.
Unlike Carlin-type, epithermal vein-type deposits are not unique to the region but are in fact among the world's most profitable and prolific precious metals producers, accounting for about one-quarter of global gold production. Although smaller in size than Carlin deposits (with exceptions such as the 20 million-ounce Round Mountain Mine), low-sulphidation epithermal deposits are often higher grade, making them excellent targets for the world's largest miners as well as junior explorers.
In Nevada, low-sulphidation epithermal gold deposits are most associated with the 500- kilometer-long Northern Nevada Rift structural trend which runs from the northern Roberts Mountains through the northern Cortez Mountains, northern Sheep Creek Range and to the north of the Midas region. In addition to Comstock, such deposits include Round Mountain, Tonopah, Goldfield, Sleeper, Hollister, Fire Creek, and the largest example to date, Midas.
In fact, Fire Creek, Hollister and Midas are some of the highest-grade gold mines in the world. Hecla Mining Company (NYSE:HL) is set to become the new owner of these three operating mines with the US$462 million acquisition of Klondex Mines (TSX:KDX).
Fremont's Alkali claim block is located four kilometers northeast of Hollister Mine and occurs at the intersection of the Carlin trend and a northeast-southwest lineament which is aligned with epithermal mineralization at Jarbidge in the northeast, Hollister and Premier Gold Mines' (TSX:PG) Goldbanks mine to the southwest.
The takeaway
If Nevada were a country it would be among the top four producers globally, according to the US Geological Survey with enough gold reserves to sustain gold production near current levels for the next 15 years. And yet it remains a terra incognita as there is still more to discover and learn about the unique geology of this region of North America's Great Basin. Nevada's rich geological endowments, friendly policy environment and storied mining history will continue to present significant opportunities for gold stock investors.
This article was written according to INN editorial standards to educate investors.
Investing News Network websites or approved third-party tools use cookies. Please refer to the cookie policy for collected data, privacy and GDPR compliance. By continuing to browse the site, you agree to our use of cookies.