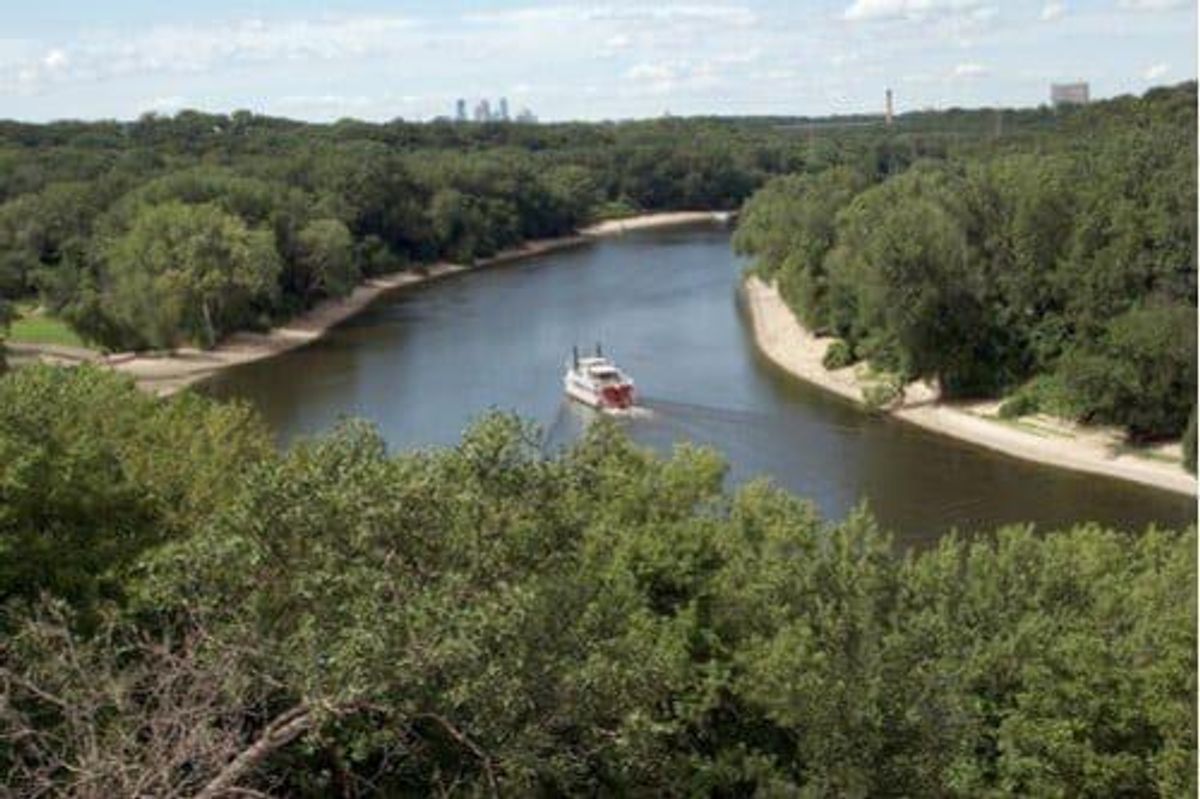 District-scale, low-cost zinc deposits can supply growing global demand.
MVT deposits (Mississipi Valley type deposits) host a large percentage of the world's economic zinc and lead resources and also often contain economic occurrences of silver and sometimes copper.
As global zinc demand has outpaced supply in recent years due to large older mines in Australia, Ireland and South Africa winding down production, these deposits are emerging as a supply solution.
A shortage of new mine supply on the horizon amidst rising worldwide infrastructure development, especially in China, is expected to continue the upward pressure on zinc prices.
This high-price environment is an attractive incentive for major mining firms and junior exploration companies to search for new economically viable zinc deposits. But where to find them?
MVT deposits
The largest MVT zinc-lead deposits occur in the US and Canada. However, they are found throughout the world at flanks of basins or large valleys running parallel to mountain belts and are commonly associated with oil and gas fields.
MVT deposits are zinc and lead concentrations hosted in carbonate sedimentary rocks. The name reflects the region in which this deposit type was first discovered: in the drainage basin of the Mississippi River.
MVT deposits make attractive targets for mining companies because they are typically large, district-scale, high-grade, easy to mine with excellent metallurgy and the source of the high-quality zinc concentrates preferred by zinc smelters. All this makes for a low-cost, high-return operation, especially when the zinc market is doing well.
The Navan deposit (95.3 million tonnes at 2.1 percent lead and 8.3 percent zinc) in Ireland is the largest active mine associated with a MVT deposit. Ireland hosts "the gold standard of zinc deposit types," Bart Jaworski, CEO of Group Eleven Resources (TSXV:ZNG), told INN.
"They're Mississippi Valley type, which [means they] tend to be coarse grained, clean and geometrically simple." Group Eleven is working to find Ireland's next major zinc mine within its portfolio of Ireland-based zinc projects, which include Ballinalack and Stonepark, formerly owned by Teck Resources (TSX:TCK.B,NYSE:TECK).
Other well-known examples of MVT deposits include the Pine Point district in Canada's Northwest Territories; the deposit type's namesake, the Upper Mississippi Valley district, in the US; the Cevennes region of Southern France; the Vazante deposit in Brazil; the San Vicente district in Peru; and the Lennard Shelf district in Australia.
Low-cost operations and large-scale districts
"MVT deposits are attractive to both junior exploration and major mining companies alike because they can be easily developed into very profitable mines capable of producing clean zinc concentrate with low iron content through relatively low-cost milling and mining operations," Bill Williams, economic geologist and COO of Zinc One Resources (TSXV:Z,FWB:RH33,OTCMKTS:ZZOF), told INN.
These deposits can be quite large with a median size of 7 million tonnes and grades of about 7.9 percent lead and zinc metal, according to the US Geological Survey.
An even more attractive characteristic of MVT deposits is that where you've found one, you're likely to find dozens more. It is thought that these deposits may be the result of large hydrothermal systems involving massive quantities of fluids that have traveled hundreds of kilometers following major tectonic events. The US Geological Survey points out that "a single MVT deposit is unlikely to be the only one in the region because MVT deposits are the result of large regional occurrences."
In fact, these deposits generally occur in extensive clusters of mineralized systems consisting of several to hundreds of deposits spread across large districts that can span over hundreds to thousands of square kilometers. For example, the Pine Point district in the Northwest Territories contains more than 80 deposits across 1,600 square kilometers while the Upper Mississippi Valley district contains nearly 400 such deposits across 7,800 square kilometers.
"The potential for district-scale mineralization can translate into a long mine life with plenty of upside exploration potential," said Williams. "Metallurgically, ore from MVT deposits is much easier to process than most sediment-hosted ores such as SEDEX type. Furthermore, the carbonate host rocks that make up this deposit type help to mitigate many mining-associated environmental issues, specifically acid-rock drainage."
In late 2017, Osisko Metals (TSXV:OM), an exploration company held by Osisko Mining (TSX:OSK) and Osisko Gold Royalties (TSX:OR), acquired the Pine Point lead-zinc mine from Pine Point Mining in an all-stock deal worth $34 million. A good indication of the size and scale of MVT districts, between 1964 and 1987 the Pine Point mine, then operated by Cominco, produced 64 million tonnes grading 7 percent zinc and 3.1 percent lead. Today, the property still contains 46 unmined deposits.
Supergene non-sulfide deposits
While MVT deposits typically consist of zinc sulfide, these deposits can also contain non-sulfide zinc ore, or what's often called zinc oxides. Hypogene zinc oxides are a sub-type of MVT deposits. However, the supergene non-sulfide zinc deposits are the most common and are found all over the world, with the majority occurring via the oxidative destruction (or weathering) of sphalerite-bearing sulfide bodies in carbonate host rocks.
Prior to the early 1900s, supergene non-sulfide zinc deposits were the primary source of zinc in the world for centuries dating back to the Roman Empire, and were commonly used for the production of brass throughout Europe and the Mediterranean. Following the development of the Waelz kiln in the 19th century, non-sulfide zinc ores were processed to produce high-grade zinc oxide.
Although the more modern development of flotation and smelting processes has made zinc sulfide ores the dominant form of mined MVT deposits, the emergence of solvent-extraction (SX) and electrowinning (EW) processes alongside the modernization of the Waelz technology have led to a renewed interest in non-sulfide zinc deposits on the part of zinc-focused mining companies.
In fact, these deposits are becoming an important source of global zinc metal production because they represent an opportunity for low-cost, large-scale operations for the on-site production of high-grade zinc oxide. This deposit type usually contains fewer impurities than MVT sulfide deposits, lending itself to simpler processing methods.
MVT non-sulfide deposits range from 1 million tonnes to more than 200 million tonnes with a grade range of 7 percent to more than 30 percent zinc. Examples of large zinc oxide-producing MVT deposits around the world include the Skorpion deposit in Namibia, the Lan Ping deposit in China, Mehdi Abad in Iran and the Franklin/Sterling Hill deposit in the US.
"MVT deposits occur throughout Central and Northern Peru; the San Vicente mine is perhaps the most notable," said Williams. "In addition, Peru offers two substantial zinc oxide MVT deposits that could be developed: 1) the Bongará district and 2) Accha-Yanque. Zinc One is currently developing the zinc oxide deposits at the southern end of the Bongará district where we believe that the zinc grades exceeding 20 percent will make for a very profitable mining operation."
At the past-producing Bongará mine in Peru, the previous operator used the Waelz process successfully with over 90 percent zinc recovery. Zinc One owns the Bongará mine, along with the contiguous Charlotte-Bongará concessions, and is now working to bring the former mine back into production as early as 2020 using Waelz processing technology.
This article was originally published by Investing News Network in June 2018.
This article was written according to INN editorial standards to educate investors. 
Investing News Network websites or approved third-party tools use cookies. Please refer to the  cookie policy for collected data, privacy and GDPR compliance. By continuing to browse the site, you agree to our use of cookies.