Hudbay Pays Healthy Premium for Mason Resources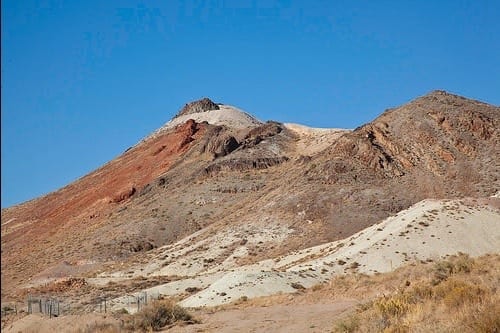 Hudbay Minerals has announced a plan to acquire Mason Resources despite a shareholder demanding the company declare a moratorium on material acquisitions.
The Ann Mason copper deposit in Yerington, Nevada is soon to have new management, with Canadian miner Hudbay Minerals (TSX:HBM,NYSE:HBM) announcing it has decided to acquire the project's current owner Mason Resources (TSX:MNR) for C$31 million.
Hudbay already owned 14 percent of Mason Resources, and announced it would be acquiring the 86 percent remaining for C$0.4 per share, which Hudbay said was "an attractive premium to recent Mason trading."
On October 30, the day before the announcement, Mason Resources had been trading at C$0.175 on the Toronto stock Exchange.
The Ann Mason deposit is 100-percent owned by Mason Resources, and has a measured and indicated mineral resource of 1.4 billion tonnes grading 0.32 percent copper, and an inferred mineral resource of 623 million tonnes grading 0.29 percent copper.
It also has measured and indicated molybdenum, gold and silver resources.
President and CEO of Hudbay, Alan Hair, said that "Ann Mason is an ideal fit for Hudbay's development pipeline and is at the stage where we can apply our exploration expertise, advance technical studies and leverage our proven mine development team to create value for our shareholders."
He said that acquiring Ann Mason was another step in the company's "consistent strategy of accredited acquisitions of scarce, high-quality copper resources."
The announcement came only a week after 7-percent shareholder of Hudbay, Waterton Global Resources, announced it was requisitioning a special shareholder meeting "for the purposes of considering an advisory resolution with respect to certain potential transactions."
Previously, Waterton had demanded that the company "declare a moratorium on material acquisitions," given what Waterton called "underperformance and discounted valuation" and "obvious operational issues" at its existing assets.
Given the timing, the Mason Resources acquisition appears to have been the target of the move.
For its part, the leadership of Mason Resources has encouraged shareholders to accept the offer, with the deal set to close in December this year.
President and CEO of Mason, Stephen Scott, said that the Ann Mason deposit required a larger partner.
"Given its significant scale, it is not feasible for Mason to develop the mine on a stand-alone basis in a timely fashion and without considerable equity dilution and financial risk," said Scott.
"The acquisition of Mason by Hudbay provides an opportunity for shareholders to realize immediate value from their investment in Mason."
In the Ann Mason preliminary economic assessment, Mason had reported that an operating mine would have a lifespan of 21 years with a mill throughput of 120,000 tonnes per day for an annual copper production of 241 million pounds (or almost 110,000 tonnes).
On the TSX, Hudbay was trading up 22 percent on Thursday at C$6.33—though it had been losing value in the week leading up to, and following the requisition of a special shareholder meeting, and year-to-date, has lost 44.59 percent of its value—giving credence to Waterton's concerns.
Mason Resources on the other hand, was up 128.57 percent on Thursday, as its shares rocketed towards the C$0.4 value offered by Hudbay.
Don't forget to follow us @INN_Resource for real-time updates!
Securities Disclosure: I, Scott Tibballs, hold no direct investment interest in any company mentioned in this article.