Cleantech Investing
Cleantech Outlook 2022: Momentum Shows No Sign of Slowing Down
Jan. 13, 2022 01:25PM PST
After a strong year, what's ahead for the cleantech space in 2022? Read on to learn what analysts had to say about the cleantech outlook.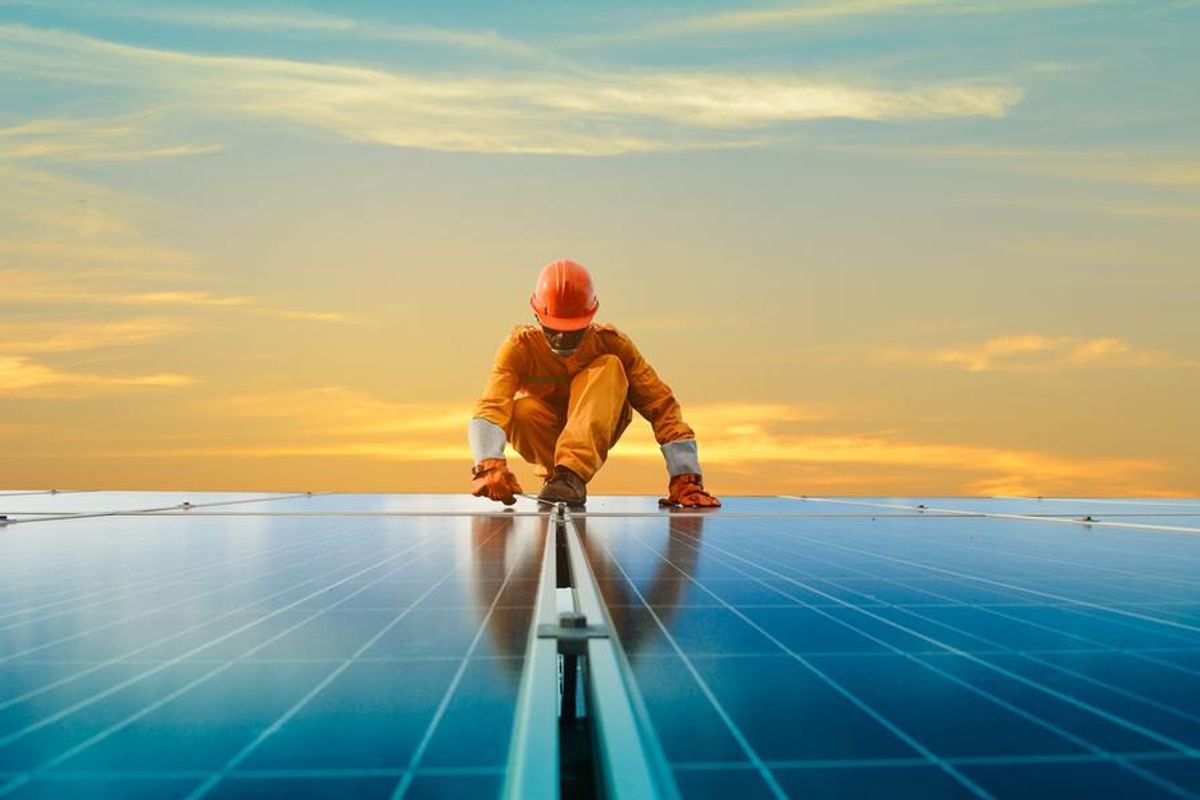 Click here to read the previous cleantech outlook.
For the past few years, the cleantech sector has been gathering interest from investors as the world turns to green energy sources to fight climate change.
Cleantech spans several industry verticals, including renewable energy generation, energy storage, energy efficiency, transportation, air and environment, clean industry, water and agriculture.
With 2022 now in full swing, the Investing News Network (INN) spoke to experts and market participants in the cleantech field to discuss their outlook for the industry. Continue reading to learn what they had to say.
---
Cleantech trends 2021: The year in review
Following an uncertain 2020 that saw the cleantech sector gain traction and stocks perform strongly, in 2021 attention from investors was set on the COVID-19 recovery path. Twelve months ago, most experts and market watchers were optimistic, expecting another strong year for the cleantech space.
Speaking with INN about whether his forecast for the sector in 2021 was correct, Yuan-Sheng Yu of Lux Research said the momentum is still there and many of the larger themes predicted for 2021 came to fruition.
"Hydrogen was the big winner," he said. "There were several multibillion-dollar investments announced in the space from both the private and public sectors."
The UK officially launched its hydrogen strategy, which has the goal of using hydrogen to provide 20 to 35 percent of the UK's energy by 2050. The plan has a focus on blue hydrogen production, transportation and downstream use in the commercial and residential sectors.
On the company front, Lotte Chemical (KRX:011170) gave 4.4 trillion won (US$3.8 billion at the time) to boost South Korea's hydrogen economy, and Ineos invested 2 billion euros in electrolyzer manufacturing capacity in Europe.
"A pleasant surprise in 2021 was the continued injection of capital in the startup ecosystem," Yu said. "While we were expecting the total venture capital (VC) funding to continue to rise from the approximately US$1.5 billion in 2020, we did not see it rocketing up to nearly US$6 billion last year."
Some key VC rounds that stood out to the expert include crop nutrition-focused Pivot Bio's US$430 million Series D, bioengineering company Genomatica's US$118 million Series C and carbon capture solutions company Svante's US$100 million Series C.
"This is just pure VC funding rounds; many startups also IPO'd and continued to raise funding afterwards, as well as more traditional forms of capital raises," Yu said. "The company types also highlight the wide range of technologies being aggressively supported."
Cleantech outlook 2022: Public and private sector attitudes changing 
Commenting on what he is expecting to see in the new year, Yu said all that has happened from 2020 to 2021 in the cleantech space will continue to roll forward in 2022.
"There are really no signs that point to any of this momentum slowing down," he said. "While supply chain issues will continue to be a factor across all industries, (and) may have an impact on the more 'traditional' cleantechs that are scaled and face the same supply chain issues as all other sectors — for the innovators in the space, we don't see this playing too much of a deterrent."
One of the key developments for the sector in 2021 was what unfolded at the United Nations Climate Change Conference (COP26), with the Glasgow Climate Pact expected to accelerate the energy transition and bring along for the ride the various clean technologies that will be required to enable it.
A key aspect worth noting from COP26, according to Yu, was the increase in discussions and attention around industrial decarbonization, and on addressing emissions in the agricultural sector.
"This was a dramatic shift from previous COP events, which typically focus on cleaning up the electricity mix and transportation," he said. "This will continue as the world attempts to address the multifaceted challenge of decarbonization, and no sectors in the global economy will be immune to its impact."
But change is not only taking place at a government and regulation level — the private sector is also transforming.
"Corporate sustainability was more of a buzzword and marketing tool without real action, but today many — but of course not all — companies have made firmer commitments to reaching net-zero carbon emissions and are backing those commitments with investments and partnerships to meet those goals," Yu said.
Although several emerging technologies saw encouraging progress in 2021, these positive trends need to accelerate rapidly over the current decade to achieve deployment levels in line with a net zero by 2050 trajectory.
"Additions of battery storage capacity jumped by 50 percent last year to their highest ever level, while hydrogen saw a record year for policy action and low-carbon production," the International Energy Agency (IEA) states in a recent report. "Momentum behind carbon capture, utilisation and storage has increased in recent years, but its deployment remains far below the level required in a pathway to net zero by mid-century."
Cleantech outlook 2022: Key catalysts to watch
In terms of trends expected in 2022, energy storage, electric vehicles, hydrogen solutions and carbon capture are crucial areas that will continue to have momentum. "We should not expect anything less than numerous partnerships, announcements and funding in these four areas," Yu commented to INN.
Zarko Meseldzija, chief technical officer of lithium-ion battery recycling company American Manganese (TSXV:AMY,OTCQB:AMYZF), said his expectations for the sector materialized in 2021 — more focus on critical minerals and higher commodity prices.
"(In 2022), I am expecting a better market on the back of increasing demand for electric vehicles coupled with the demand for critical battery materials," he said.
One area within cleantech that Lux Research expects to rise in popularity in 2022 is decarbonized heat because of the growing attention around decarbonizing the industry. At the root of emissions is the need for low- to high-temperature heat, which largely comes from fossil fuel combustion.
"We began to see an uptick in interest in this area towards the end of 2021 and expect that to carry over in 2022 and become more prominent in the discussion," Yu said. "While it may not be headline grabbing like the other technologies, it will be a key piece to the future of cleantech."
In terms of renewable energy, additions of renewable power capacity are on track to set yet another annual record in 2021, driven by solar photovoltaic (PV) developments.
"Almost 290 gigawatts (GW) of new renewable power will be commissioned this year, which is 3 percent higher than 2020's already exceptional growth," according to the IEA. "Solar PV alone accounts for more than half of all renewable power expansion in 2021, followed by wind and hydropower."
The agency forecasts that growth in renewable capacity will accelerate in the next five years, accounting for almost 95 percent of the increase in global power capacity through 2026.
"Globally, renewable electricity capacity is forecast to increase by over 60 percent between 2020 and 2026, reaching more than 4,800 GW," the IEA also states in its report. "This is equivalent to the current global power capacity of fossil fuels and nuclear combined."
Even though another bright year is expected, in 2022 the cleantech space will still have to face quite a few challenges. The main one continues to be the possibility that it will not live up to expectations.
"When the type of capital that is being invested in the space keeps going up, the expectations also go up," Yu said. "It is one thing to bring a technology into market, but it is pertinent that a viable business model and the economics of it also work out when competing with the incumbents."
Unfortunately, it might not be realistic to expect investors to be patient over these timelines.
"Many of these technologies may require over 10 years of further development, piloting and industry buy in before becoming a commercially available solution, and that will be a key risk," Yu said.
"If investors run out of patience and the initial capital runs dry, many cleantech startups will end up in the infamous valley of death with an unclear path forward."
A catalyst investors should watch out for that most likely will impact the cleantech sector is the shifting of numerous decarbonization pledges and commitments to actionable policies.
"A blanket policy is unlikely, but we'll start to see various forms and bit-by-bit regulations that will enable the transition," Yu said. The Lux Research managing consultant added, "Those policies will be critical in moving the needle on much of the activity we've seen over the last two years."
Commenting on what companies he will be paying attention to, Yu said he is following electrolyzer firms closely.
"Whether it be the larger established firms such as ITM Power (LSE:ITM) or Nel (OSE:NEL), or emerging players looking to bring a novel aspect to electrolyzer technologies, such as Ionomr, H2Pro and Sunfire," he said.
Don't forget to follow us @INN_Technology or real time updates!
Securities Disclosure: I, Priscila Barrera, hold no direct investment interest in any company mentioned in this article.
Editorial Disclosure: American Manganese is a client of the Investing News Network. This article is not paid-for content.
The Investing News Network does not guarantee the accuracy or thoroughness of the information reported in the interviews it conducts. The opinions expressed in these interviews do not reflect the opinions of the Investing News Network and do not constitute investment advice. All readers are encouraged to perform their own due diligence.
https://www.linkedin.com/in/priscilabarrera/
pbarrera@investingnews.com
Priscila is originally from Buenos Aires, Argentina, where she earned a BA in Communications at Universidad de San Andres. She moved to Vancouver for the first time in 2010 and fell in love with the city. A few years after she went to London, UK, to study a MA in Journalism at Kingston University and came back in 2016. She enjoys reading, drinking coffee and travelling.
Investing News Network websites or approved third-party tools use cookies. Please refer to the cookie policy for collected data, privacy and GDPR compliance. By continuing to browse the site, you agree to our use of cookies. 
Priscila is originally from Buenos Aires, Argentina, where she earned a BA in Communications at Universidad de San Andres. She moved to Vancouver for the first time in 2010 and fell in love with the city. A few years after she went to London, UK, to study a MA in Journalism at Kingston University and came back in 2016. She enjoys reading, drinking coffee and travelling.