Cleantech Investing: 3 Reasons to Buy Now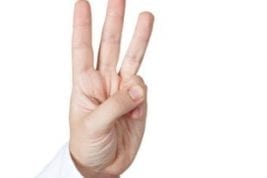 Here's a handful of reasons why now is the right time to get involved with the cleantech market.
The cleantech market is currently in a very interesting period. For investors, this might suggest that now is the best time to buy.
From big name companies like Tesla Motors (NASDAQ:TSLA) working in the incredibly competitive automotive field, to smaller companies like Solarwindow Technologies (OTCMKTS:WNDW) which develops transparent electricity-generating coatings for skyscrapers, innovation is rampant in this sector. For smart investors who are willing to take a bet on this technology, there's the very real possibility of seeing huge dividends on their investment.
Cleantech in the news
Cleantech is having a revival in the media as companies like Tesla make headlines with their innovative products. Recently, it was reported that the company is working on the next generation Roadster for an estimated launch in 2019. CEO Elon Musk stated that the company is reserving the 'Maximum Plaid' mode for the new Tesla Roadster, which is an extension to its existing performance mode, 'Ludicrous.'
Of course, Tesla is just one example of exciting things happening in the cleantech arena. However, the company's success is important. For a sector that has been routinely ignored in recent years (or, worse yet, discussed in terms of 'failed potential'), Tesla offers a sexy new look at the market. Over the past the months, the company has seen a 53.15 percent increase in share price, indicating that investors are willing to take a renewed chance on cleantech.

Past market slump pays off in opportunity
Market pessimism in the cleantech sector emerged in 2014, when a downturn caused by a period of selloffs due to stretched valuations led investors to lose hope. However, this challenging market offered opportunity for savvy investors who know what to look for in cleantech stocks.
Back in October of 2015, a research report from Oppenheimer identified three companies as "outperformers" for the future. These were:
8point3 Energy Partners (NASDAQ:

CAFD

)

Hannon Armstrong Sustainable Infrastructure Capital (NYSE:

HASI

)

Ameresco (NYSE:AMRC)
Ultimately, Oppenheimer got two out of three correct. 8point3 Energy Partners saw 7.46 percent growth over the past six months, while Hannon Armstrong Sustainable Infrastructure Capital 22.88 percent growth. Meanwhile, Ameresco was the group's only loser, seeing a 28.46 percent loss in the past six months. All told, these results illustrate one thing: the cleantech market is out of its 2014 slump, but investors still need to be careful where to invest. The market isn't strong enough to invest in just any cleantech company. It's important to do due diligence, and critically evaluate the technology and management that you're considering.

Agtech is growing
However, if you are in search of one niche that's sure to rise, agtech, or agricultural technology, might be the way to go. Investment in this area has been increasing steadily over the past five years, and it seems as though this trend is slated to continue in the coming years. i3 Connect, a Cleantech Group division that publishes a quarterly round-up of venture capital investment, found that there were: 55 agtech deals valued $1.1 billion in Q1 2015; 46 deals valued at more than $900 million in Q2; and 36 deals totaling around $700 million in Q3.
For the sake of comparison, there were: 30 deals valued at approximately $600 million in Q1 2013; 35 deals valued at $700 million in Q2 2013; 42 deals valued at around $850 million in Q3; and $400 million in investment in 20 deals in the last quarter of 2013. These figures illustrate real growth in the area of agricultural technology, suggesting that now could be a good time to buy into this niche.
Don't forget to follow us @INN_Technology for real-time news updates.
Securities Disclosure: I, Morag McGreevey, hold no direct investment interest in any company mentioned in this article.