Silver Slides into the Holiday Season, but Upswing Expected in New Year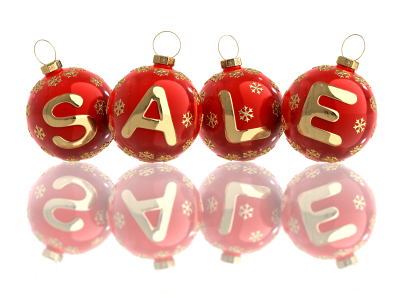 The feeling of Christmas may be in the air, as the classic holiday jingle goes, but silver bells are definitely not ringing this holiday season. The spot price of silver started off the week on a downward slide that by Thursday had led it to its lowest level in four months. That was the result of the white metal playing up to its precious metal side, tracking gold and ignoring the industrially positive third-quarter US GDP (up 3.1 percent on an annualized basis); it followed its yellow cousin's lead in a sharp sell-off Thursday morning, touching a low of $29.51 an ounce to close near the psychological level of $30 an ounce, down nearly nearly 4 percent on the day.
Several factors caused these events, market analysts have noted, including the ongoing US fiscal debate, the Fed's talk of exiting quantitative easing, China's moves to curb inflation and news of increased silver production out of Peru. Volcan Compania Minera (OTC Pink:VCANF), one of Peru's major silver producers and the world's second-largest producer of the precious metal, expects its production to rise 40 percent in 2013 to 30 million ounces. The forecast is based on an aggressive expansion plan that includes bringing three major projects online next year and investing as much as $740 million through 2016.
Both silver and gold are "locked onto the ebb and flow of big picture macro economic factors. However, silver and gold haven't exactly benefited from ongoing talk of a US fiscal deal and it also seems as if scheduled US data has also been largely discounted or ignored by the silver trade of late," CME Group stated in a note to clients on Wednesday. "Silver just doesn't seem to be fully embracing positive economic developments. In fact, silver has also completely ignored favorable currency market action and persistent gains in equities!" notes a Stock Market News report.
Kitco reported that most metals suffered from a sharp sell-off on Thursday, attributing the fall in gold and silver to "year-end liquidation coupled with ideas that stronger-than-expected U.S. economic growth in the third quarter could mean some scaling back of expectations on how much monetary accommodation to expect from the U.S. Federal Open Market Committee." While signs of an improving US economy bode well for many job seekers this holiday season, they are a bit of a downer for precious metals investors who are betting on an economic crisis as a catalyst for higher gold and silver prices — one man's gift is another man's Grinch.
On a more positive note — wouldn't want to sour the holiday too much for silver buffs — David Morgan, the most respected name in the silver market, reportedly told a GoldCore-hosted webinar audience last week that he's looking forward to a bullish year for silver in 2013, when prices may rise as much as 30 percent. Analysts participating in a recent Bloomberg poll agreed with Morgan's estimate, saying the price of silver may rise as much as 29 percent, to $40.25 an ounce, in 2013. When asked if silver could cross the $50-an-ounce sweet spot next year, Morgan replied that it's likely.
Company news
Over the weekend, silver producer First Majestic Silver (TSX:FR,NYSE:AG) announced that it has entered into a friendly acquisition agreement with junior company Orko Silver (TSXV:OK) to acquire all of Orko's issued and outstanding common shares for consideration of 0.1202 of a common share of First Majestic plus $0.0001 in cash per Orko common share. That amounts to nearly C$400 million in First Majestic stock. Orko owns the La Preciosa silver deposit in Durango state, Mexico, where First Majestic operates its La Parilla Silver Mine.
Other silver companies operating in Durango include Avino Silver & Gold Mines (AMEX:ASM,TSXV:ASM), Great Panther Silver (TSX:GPR,AMEX:GPL), Pan American Silver (TSX:PAA,NASDAQ:PAAS), Excellon Resources (TSX:EXN) and Endeavour Silver (TSX:EDR,NYSE:EXK).
On Monday, Excellon reported November 2012 production from its La Platosa mine in Durango, Mexico, including silver production of 124,491 ounces at an average ore grade of 671 g/t silver. The company expects to reach or exceed its forecasted annual production total of 1.1 million ounces of silver.
On Tuesday, NSX Silver (TSXV:NSY) announced the successful completion of the second-phase geochemical survey conducted at its wholly-owned Oso Blanco II concession, which is located approximately 5 kilometers from the company's Dios Padre silver project. The results of the survey show that silver values in the anomalous zones range from background levels (1.3 ppm for silver) to a maximum of 545 grams per tonne, with lead values reaching 2.05 percent and copper reaching 2.1 percent. Of the total 941 samples tested, an impressive 302 samples (32 percent) contained anomalous silver, copper and lead.
Also on Tuesday, Aurcana (TSXV:AUN,OTCQX:AUNFF) announced that the commissioning and testing phase has been successfully completed and its Shafter Mine in Texas is now in commercial production. The plant is now operating on a continuous basis at an average rate of 600 tpd. The processing of lower-grade, open-pit ore has been replaced with the production of higher-grade ore from three underground stopes. The company has initiated a plan to ramp up production in order to gradually increase production towards the first-phase planned capacity of 1,500 tpd. The installation of additional thickener tanks, which will increase the processing capacity of the plant, will be commissioned early in the first quarter of 2013.
On Wednesday, Endeavour Silver announced that exploration drilling on its San Sebastian property in Jalisco State, Mexico has now extended the recently discovered high-grade silver-gold mineralization in the Terronera vein to more than 900 meters long by 300 meters deep; it is still open for expansion. "Our 2012 exploration drilling program on the San Sebastian property continues to extend the zone of high grade silver-gold mineralization in the Terronera vein announced earlier this year," stated Luis Castro, vice president of exploration. "We have had two drill rigs working this year to delineate this exciting new discovery, the zone of mineralization is still open along strike and we look forward to resuming our drill program after the holiday break."
Securities Disclosure: I, Melissa Pistilli, hold no direct investment interest in any company mentioned in this article.