Silver Prices Volatile but Range-Bound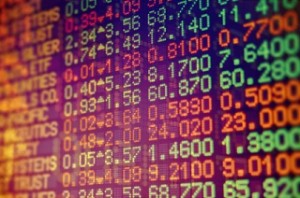 Silver has done a lot of travelling without getting anywhere since its Fed-inspired rally. The metal started this week on a downward track, closing $0.43 lower at $34.25 on the first day of trading. Displaying its volatile nature, the metal bounced from levels below $34 to a fresh six-month high of $35.10 on Tuesday. Though silver has recovered from some of the lower levels it touched this week, pressure has prevented the metal from sustaining higher levels.
Silver ignored potentially bullish news this week. The market showed little concern for successful Spanish bond auctions, and even largely disregarded the announcement of a new monetary easing program in Japan.
Instead, the market focused the rising dollar, declining crude and profit-taking investors; each weighing down the silver market. Weakness also spilled over from declines in grains, copper and platinum.
Futures players in India began the week optimistically, apparently expecting an extension of the white metal's rise, but it wasn't long before reality set in and speculators were offloading their positions, citing a weak international trend. Declining prices for silver futures contracts on the Multi Commodity Exchange were attributed to reduced offtake by traders who reported falling demand at these higher price levels.
Standard Bank said, "[w]orryingly, net speculative length for COMEX silver as a percentage of open interest (21.7%) is showing signs of a market that is becoming overstretched."
On a similar note, optionsXpress warned, "silver has become overbought on the basis of the Relative Strength Index." The firm also said, "[t]echnically, the December silver chart is beginning to look a bit parabolic, which could be a sign that prices are set to correct or consolidate."
"We remain bullish … and see this as a healthy consolidation after a strong rally," a Scotiabank market note states. However, "RSI is coming down from its highs but is still at overbought levels."
The close
On Thursday, December silver on the COMEX ended the US floor session up $0.10 at $34.69, near the session high. Silver on the New York spot market finished the day at $34.64, up $0.07.
Company news
Avino Silver & Gold Mines (AMEX:ASM,TSX:ASM,FWB:GV6) provided an update on activities at its Avino mine in Mexico. The company reported that stockpile tonnage from the San Gonzalo vein is 22,868 tonnes. With enough mill feed now on hand to supply the 250 tonne per day operation for nine months, Avino has plans to switch from milling old, above-ground ET stockpiles to higher-grade San Gonzalo material. That will happen in the first week of October, and the company will ramp up to full capacity in the months that follow.
El Tigre Silver (TSXV:ELS,OTCQX:EGRTF,FWB:5RT) announced a $3 million non-brokered private placement for up to 12,000,000 units of the company at a price of $0.25 per unit.
Santacruz Silver Mining (TSXV:SCZ) announced that mill construction at its Rosario project in Mexico is on schedule and on budget, with commissioning expected in December 2012.
The company also said that exploration drilling northwest of the current resource continues to extend the high-grade silver mineralization of the Rosario I and II veins.
Huldra Silver (TSXV:HDA) said that commissioning of its 200 tonne per day Merritt mill in British Columbia began on August 7, 2012. Testing and engineering certification have been ongoing and are scheduled to be complete before the end of September. A full-cycle test of ore is expected to produce the first concentrate in October.
Sunset Cove Mining (TSXV:SSM) reported further assay results from the Lindsay vein at the Carolay polymetallic property in Peru.
"These assay results along with extensive alteration and the presence of hypothermal breccias at the Lindsay vein are highly encouraging. The understanding we now have about the Lindsay vein is leading us to call it a structure. Also it the first very large mineralized zone we have found on the property to date," said President Lorne Woods.
Securities Disclosure: I, Michelle Smith, do not hold equity interest in any of the companies mentioned in this article.