Steep losses last Friday pulled silver below the $34 level and the metal has failed to claw its way back.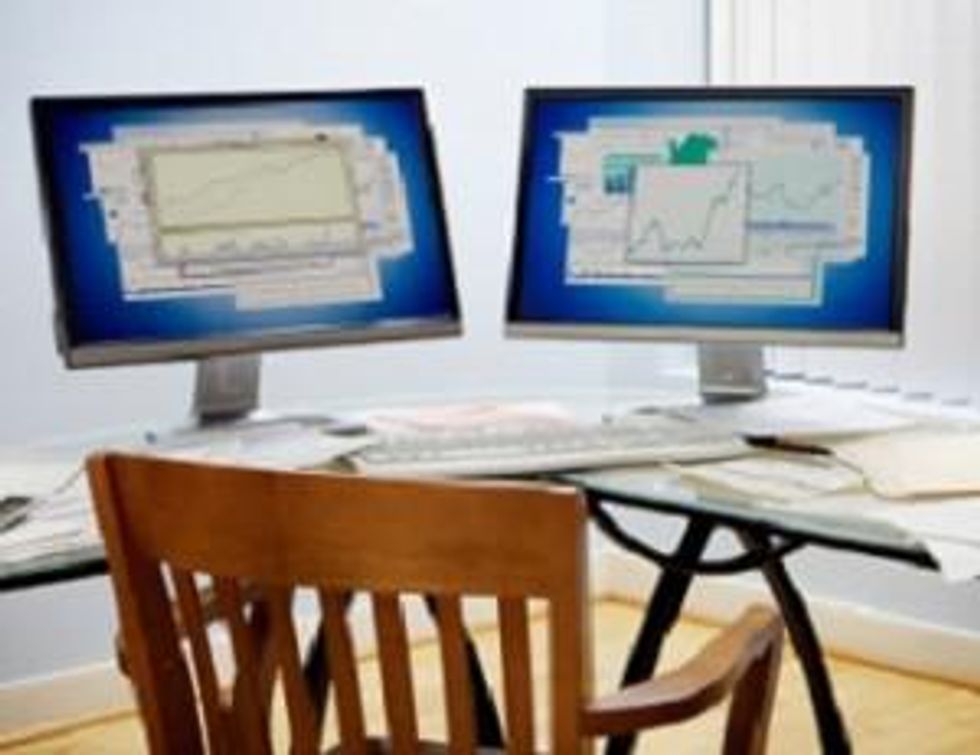 November ended with silver posting a loss of $0.83 on Friday. The drop snatched the metal below $34, a level that silver has not managed to regain as the close of December's first week of trading approaches.
On Monday, silver appeared to be trying to make a comeback. The metal ended the day with $0.22 in gains, allowing for a close of $33.66. Still, there was not a sense that a bullish drive was underlying that move. On the contrary, there were suspicions that silver's gains could be largely attributed to short covering.
By Tuesday, it became clearer that bullish sentiment was lacking. March silver on the COMEX saw notable liquidation pressure and the metal's price was dragged down. Silver fell below its 50-day moving average and after an intraday move of over $1, the metal suffered losses of $0.75, finishing the day at $32.91.
"Given the breach in a major support level, we are shifting to neutral as silver looks vulnerable to further downside in the near term," Scotiabank said of the metal's fall below $33.
Even with weakness in the dollar early on Wednesday, silver could not manage to regain its footing for a rise. The metal hit a fresh new low during the day, touching $32.50 at one point. It recovered some its intraday losses, but only so much as to allow the New York spot price to close flat for the day.
"Silver, platinum and copper have shown some some initial negative divergence with gold prices in early action today and that can sometimes hint at a lack of definitive consensus in the marketplace," CME Group said of Thursday morning action.
Standard Bank said earlier in the week that the futures market again appears torn.
That comment came with an assessment of the latest Commitment of Traders report, which shows that 650.7 metric tons were added by longs — the largest increase since August — next to 361.4 metric tons added to shorts — the strongest increase since June.
After 151.7 metric tons were dropped from silver ETFs two weeks ago and only 8 metric tons were added back last week, Standard Bank also said "this marginal move seems devoid of confidence."
An indecisive, back-and-forth market is widely expected until participants are graced with either news of a notable development or resolution to the fiscal cliff drama.
However, many people are looking ahead to the Federal Reserve's final Federal Open Market Committee meeting for the year, which is scheduled for December 10 to 11. Of particular interest is whether the Fed will introduce new programs or expand current initiatives, such as Operation Twist, which is set to conclude at the end of the 2012. This event could produce volatility, so silver players should prepare for that action.
The close
On Thursday, March silver on the COMEX was at $33.03, up $0.07 following the close of floor trading. New York spot prices were last $33.03, with gains of $0.12.
Silver bulls' next breakout price objective is pushing through the solid technical resistance of the November high of $34.49. Bears' breakout objective is to beat silver below solid technical support at $32.50.
Company news
McEwen Mining (NYSE:MUX,TSX:MUX) announced that its rights offering, which closed on December 4, was fully subscribed for, with proceeds of $60.4 million. As a result, 19,051,679 common shares and 7,798,762 exchangeable shares will be issued, representing 10 percent of the company's issued and outstanding shares.
El Tigre Silver (TSXV:ELS,OTCQX:EGRTF) will be applying to the TSX Venture Exchange for approval of the extension of the expiry date of 2,144,000 common share purchase warrants that were "issued on June 25, 2012 and July 25, 2012 from December 25, 2013 and January 25, 2014, respectively, to July 25, 2014."
Sunset Cove Mining (TSXV:SSM) discovered five previously unknown historic adits in the Carolay vein at its Carolay polymetallic silver property in Peru.
"These adits are important to Sunset Cove because they allow observation, mapping and sampling of the main Carolay Vein over many different elevations and at significant distances from the main underground development. The adits and associated underground lateral drifts provide access to primary vein mineralization that is not affected by surface weathering and therefore will provide a more reliable assessment of the overall true grade of the main Carolay Vein," the company said.
Cream Minerals (TSXV:CMA,OTCQB:CRMXF) has engaged Watts Griffis and McQuat (WGM) to co-author a revised NI 43-101 compliant technical report and to review the company's technical report, which was filed on SEDAR on October 2, 2012. As part of the review, WGM will address concerns raised by the BC Securities Commission as they relate to certain aspects of the report. The company anticipates that the revised version will be completed by March 2013.
Securities Disclosure: I, Michelle Smith, do not hold equity interests in any of the companies mentioned in this article.
Investing News Network websites or approved third-party tools use cookies. Please refer to the  cookie policy for collected data, privacy and GDPR compliance. By continuing to browse the site, you agree to our use of cookies.