Louis James' Canvest 2015 Stock Picks
At the recent Canadian Investor Conference 2015, Louis James of Casey Research listed some of his stock picks. His top picks include Dynacor Gold Mines, Klondex Mines and Kirkland Lake Gold. Read on to find out which other companies he likes.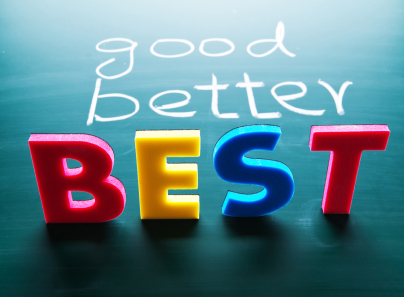 Held in Vancouver from May 31 to June 1, the 2015 Canadian Investor Conference was a bit of a different ballgame than it's been in previous years.
For one thing, for the second year in a row, the conference included companies focused not only on resources, but also on tech and diversified investment opportunities. Speaking to the Investing News Network prior to the event, Cambridge House International President Jay Martin said the strategy saw success in 2014. "We wouldn't be doing it again if we didn't have a positive response," he pointed out.
However, despite the interesting mix of companies on the floor, there's no doubt conference attendance was a little sparse this year. That might sound disappointing, but speakers at the show were quick to emphasize that a lack of investor enthusiasm is only a bad thing for those with a short-sighted view of the market. Indeed, that perspective came up immediately in a Monday morning talk from Louis James of Casey Research.
Like many, James believes that while the resource sector has "been through a bear mauling," it's now "showing real signs of a bottom." Furthermore, he thinks that one benefit of the situation is that investors now have a shopping list for stocks.
Explaining, he said that if a company can make money in today's tough markets, it's very likely to succeed when the downturn ends. "When the market does cycle up again, these guys that are making money now are going to make so much money going forward … the market's just going to love them, and we know what that will do to the stock," he said.
On that note, he listed some of his "win-win picks" — companies that are currently making money — for attendees. Here's an overview of what he said:
Dynacor Gold Mines (TSXV:DNG) — "This is our 'makes money at any gold price' pick," said James. He explained that the company's success stems from the fact that it processes gold for third parties in Peru. "Because of the political situation in Peru they're one of six legal mills that can do this," he said, adding, "they have consistently made money through this downturn. Doesn't matter what the gold price is."
Klondex Mines (TSX:KDX) — Like Dynacor, Klondex is "consistently making money," according to James. The company holds the Midas mine, which is a "very high-grade operation in mining-friendly Nevada," as well as "an even higher-grade development story right nearby called Fire Creek."
Kirkland Lake Gold (TSX:KGI,LSE:KGI) — James described Kirkland Lake as a "former market darling," noting that its share price used to be over $20, but was brought low when management didn't deliver. Management has since been replaced, and the company is now making money. While James said that a valid question is if new management has truly fixed operations, he believes the answer is "yes."
Looking at the silver space, James described Silver Wheaton (TSX:SLW,NYSE:SLW) as an "absolute no brainer," commenting, "they are making money hand over first, and they have made money during the downturn. There just isn't a better silver pick, and the royalty model is fantastic." On the production side, he said he likes Fortuna Silver Mines (TSX:FVI,NYSE:FSM), which is profitable and has been able to control its costs.
And while he's not ready to go into base metals just yet, James said that if he had to hedge his precious metals bets with a base metals bet, he would do so with Atico Mining (TSXV:ATY). Though the company's Colombia-based El Roble mine isn't very big, it's "super high-grade copper." James added, "they're ramping up production. The existing orebody that they're starting on the top of, at the bottom they're discovering that it's two, three times as wide as they thought at similar or higher grades. It's a fantastic story."
James also touched briefly on some of the development companies he likes. Here's a brief rundown of his thoughts:
Rubicon Minerals (TSX:RMX,NYSEMKT:RBY) — Rubicon's Phoenix gold project is located in Red Lake, Ontario, and James reminded attendees that the area is a good place to mine. He believes the project will ultimately make money.
Integra Gold (TSXV:ICG) — The preliminary economics for Integra's Lamaque South project are "extremely robust," according to James. He also noted that the company bought the mine next door to the project out of bankruptcy, which means that it now has "a fully permitted mill and tailings [facility], and access to ground permits."
Dalradian Resources (TSX:DNA) — Dalradian's Curraghinalt gold project is in Northern Ireland, a jurisdiction that may not be on the radar for many investors. However, that's not because it's a bad location — in fact, said James, the local government is very supportive of Curraghinalt. He said the next major event for the company will be a bulk sample.
Continental Gold (TSX:CNL) — According to James, the company has a big, high-grade deposit. While there are "some good technical questions" about it, he has "no doubt the resource will get bigger."
Premier Gold Mines (TSX:PG) — James admitted that while he likes Premier Gold, no one else seems to be buying the stock. He's confused by that because not only are all the company's project's big and high grade, but it also recently acquired a stake in a Nevada mine and will be a producer by the end of the year. "What's not to like about that?" he asked.
In closing, James ran through a few of his picks on the exploration side. They are as follows: Kaminak Gold (TSXV:KAM), Balmoral Resources (TSX:BAR), Columbus Gold (TSXV:CGT), Almaden Minerals (TSX:AMM,NYSEMKT:AAU) and Pilot Gold (TSX:PLG).
Securities Disclosure: I, Charlotte McLeod, hold no direct investment interest in any company mentioned in this article.
Related reading:
Louis James: Better Operators 'Don't Need Gold to Go Nuts'
Louis James: If You See Fear in the Future, 'You Have to be Bullish on Gold'
6 Gold Stock Picks from Louis James of Casey Research