4 Silver Juniors to Watch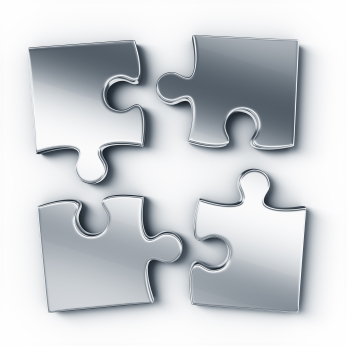 At last week's World Resource Investment Conference, hosted by Cambridge House International in Vancouver, Canada, Rick Rule, chairman of Sprott Global Resource Investments, hosted a seminar titled Exploration: The Next Frontier. As the name suggests, he and panelists Brent Cook, John Kaiser, Lawrence Roulston and Jordan Roy-Byrne spent part of the allotted time discussing which junior resource companies they believe investors should keep an eye on.
Below, in no particular order, are four of the silver juniors mentioned by the panelists.
Reservoir Minerals (TSXV:RMC) is currently exploring in Cameroon and Gabon in Africa as well as at six sites in Serbia. While the majority of its properties center on gold, its Parlozi project, located in Serbia, contains high-grade silver mineralization that is associated with lead and zinc sulfides and is comparable to Trepca-type and Mexico-Peru cordilleran skarn/manto deposits, according to the company's website. Its Bobija project, also in Serbia, may contain high-grade lead, zinc and silver mineralization as well.
Perhaps most significantly, Reservoir's Timok gold-copper–molybdenum project in Eastern Serbia is a joint venture with Freeport-McMoRan Copper & Gold (NYSE:FCX), which is the project operator. Freeport has exercised its option to fund all exploration work at Timok until a bankable feasibility project is completed, according to Reservoir's website. The company's most recent news release states that it intersected 291.3 meters grading 7.17-percent copper equivalent at the project.
Based in Canada, Dolly Varden Silver (TSXV:DV) is focused on developing its Dolly Varden Silver Mines property, which is located in Northwest British Columbia and hosts four historical deposits. The company describes it as an advanced-stage property and notes on its website that a historic resource estimate completed in 1986 estimates that it holds 5.7 million proven and probable ounces of silver. It intends to confirm that estimate, reclassify it as current and "expand the resource to a target of 40 to 50 million ounces of silver."
In April, Hecla Mining (NYSE:HL), a strategic investor in Dolly Varden, paid $2.7 million to maintain its 19.94-percent interest in the company. John King Burns, chairman of Dolly Varden, commented that Hecla's continued investment "is a testament to … the prospects of [the] Dolly Varden property." He also noted that the company's plans for this spring and summer are to define a high-grade silver resource at the project's four deposits and identify an "Eskay Creek-type VMS deposit" at the Red Point target, which is northwest of the existing mines.
Bear Creek Mining's (TSXV:BCM) two main projects are Corani and Santa Ana, which are located in Peru and together contain over 500 million ounces of silver, 330 million of which are in reserves. Feasibility studies have been conducted for both projects; Corani's shows that the deposit contains proven and probable mineral reserves of 270 million ounces of silver, 3.1 billion pounds of lead and 1.7 billion pounds of zinc, while Santa Ana's shows that the deposit holds proven and probable mineral reserves of 63.2 million ounces of silver.
In June 2011, the Peruvian government reversed the decree that granted Bear Creek the mineral concessions that cover the Santa Ana project. While a judge dismissed that suit in February of this year, Peru's Ministry of Energy and Mines has appealed that decision; the company hopes to reach a negotiated settlement regarding the project.
On a brighter note, Bear Creek reported in April the successful completion of a public hearing required for its Environmental and Social Impact Assessment (ESIA). That means that the surrounding community strongly supports the project and the company is on track to receive ESIA approval by the end of the year.
Also mentioned at the seminar was Riverside Resources (TSXV:RRI), a prospect generator with a number of gold, silver and copper projects. It is covered in 5 Gold Juniors to Watch, published last week on Gold Investing News.
Securities Disclosure: I, Charlotte McLeod, hold no direct investment interest in any company mentioned in this article. 
Related reading: