14 Junior Miners on Haywood's Watch List for Q2 2015
Last Thursday, Haywood Securities put out its Junior Exploration Report for the second quarter of 2015. The report includes the firm's revised watch list for companies in the junior resource sector.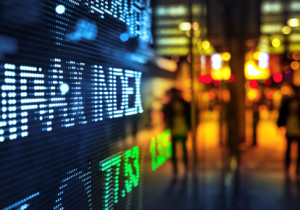 Last Thursday, Haywood Securities put out its Junior Exploration Report for the second quarter of 2015, including its revised watch list of companies in the junior resource sector.
The firm states that overall junior miners "experienced a highly volatile 3-month period" for Q1, noting that the TSX Venture Exchange swung from over 700 points to under 660 during that time. Haywood also points out that there was volatility in precious metals prices over the same period, with the gold price rising above $1,300 and falling as low as $1,150, silver hitting as high as $18.33 and as low as $15.51, and platinum recording a high of $1,285 and a low of $1,095.
Those changes were driven by macroeconomic factors such as a stronger US dollar and reduced concerns of a Greek exit from the Eurozone — though concerns of a Greek default are rising again. A slowing Chinese economy also continues to have a negative effect on prices for base metals.
To be sure, Q1 didn't bring the turning point that was expected for the mining sector, but Haywood believes it brought some brightness in the form of increased financings. Furthermore, the firm notes an increase in M&A activity for the quarter, pointing to Tahoe Resources' (TSX:THO,NYSE:TAHO) takeover of Rio Alto Mining (TSX:RIO,NYSE:RIOM) and Goldcorp's (TSX:G,NYSE:GG) acquisition of Probe Mines (TSXV:PRB).
"Whether these transactions signify the end of a bear market that has lingered for more than 3 years remains to be seen; however, the increased activity may suggest more liquidity in the sector," the report states. "An increase in M&A activity could see heightened investor interest in junior miners and explorers that may be acquisition targets."
In any case, the firm sees cashed-up companies with highly prospective projects as "having a distinct advantage in delivering news flow in the short term." Taking a look at its Q1 watch list, Haywood notes that four companies managed to record positive performances over the first three months of the year. NexGen Energy (TSXV:NXE) and Macusani Yellowcake (TSXV:YEL) saw their share prices gain 43 and 63 percent respectively, while Atlantic Gold (TSX:SVU) was up about 4 percent. Callinan Royalties (TSXV:CAA), which was acquired by Altius Minerals (TSX:ALS) at the end of March, also gained.
Here's a look at 15 companies that the firm will be watching over the second quarter of 2015. Though there are a number of repeat appearances from Q1, some juniors were also added to the list; those include Constantine Metal Resources (TSXV:CEM), North American Nickel (TSXV:NAN) and Reservoir Minerals (TSXV:RMC).
Note: In addition to the above criteria, Haywood prepared this list in part based on whether it expects companies to deliver news during the next quarter. The list is updated regularly.
Atlantic Gold
Balmoral Resources (TSX:BAR)
Calibre Mining (TSXV:CXB)
Columbus Gold (TSXV:CGT)
Constantine Metal Resources
NexGen Energy
North American Nickel
Orca Gold (TSXV:ORG)
Orex Minerals (TSXV:REX)
Pure Gold Mining (TSXV:PGM)
Reservoir Minerals
Sulliden Mining Capital (TSX:SMC)
TerraX Minerals (TSXV:TXR)
Vendetta Mining (TSXV:VTT)
Securities Disclosure: I, Teresa Matich, hold no direct investment interest in any company mentioned in this article.
Related reading: