Jan. 18, 2021 01:00PM PST
Largest Uranium Producing Countries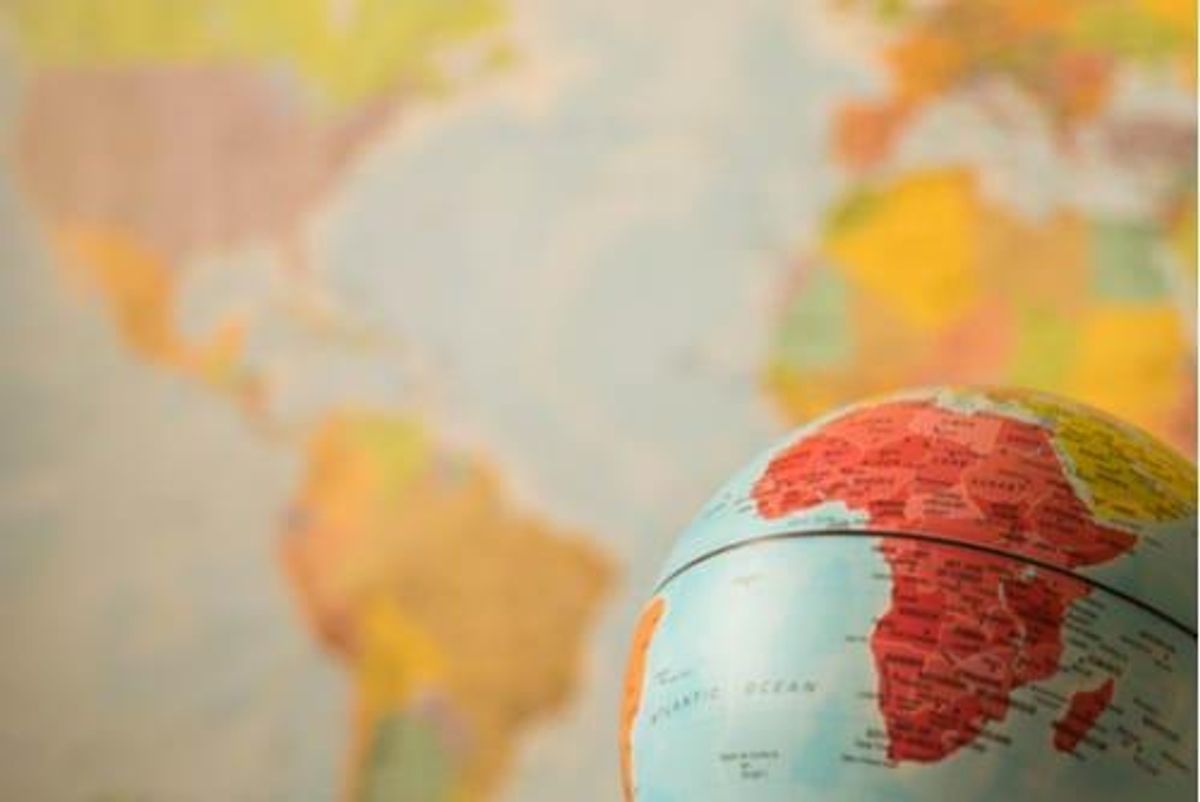 It's an exciting time for the uranium industry in Africa, as countries that have not yet supplied the mineral in the past are beginning to explore and develop mines.
Africa is a large landmass with significant mineral deposits, including uranium. It's an exciting time for uranium mining in Africa, as uranium exploration and uranium mine development are on the rise in several countries across the continent.
Here's a look at a selection of regions where uranium mining in Africa is taking center stage.
Uranium mining in Africa: South Africa
South Africa is unique among the countries discussed here in that it has two of its own nuclear reactors, which serve 5 percent of the nation's electricity demand.
Energy consumption has been growing exponentially for many decades in the country, and nuclear reactors help South Africa meet those increasing demands. The South African government intends to install 1 gigawatt of new nuclear capacity by 2030, and is aiming to extend the operating life of its existing nuclear reactors by 20 years. State public utility Eskom supplies about 95 percent of South Africa's electricity, and approximately 45 percent of the energy demand on the African continent.
Uranium production in South Africa historically occurred as a by-product of mining for gold or copper, according to the World Nuclear Organization. In 1951, a company meant specifically to process by-products for the production of uranium was founded. In 1967, this function was assumed by Nuclear Fuels Corporation of South Africa, currently a subsidiary of AngloGold Ashanti (ASX:AGG,NYSE:AU).
Much of South Africa's production of uranium as a by-product of gold takes place in the Witwatersrand Basin. Today, AngloGold Ashanti, the world's third biggest gold producer, produces uranium as a by-product within the Klerksdorp goldfield of the Witwatersrand Basin.
Uranium mining in Africa: Niger
Uranium mining in Niger enjoys strong government support, a substantial boon to a country whose mines provide 5 percent of global mining output and produce the highest-grade uranium ores in Africa.
In 1957, uranium was discovered at Azelik by the French Bureau de Recherches Geologiques et Minières, which was at the time seeking copper. Further investigation yielded sandstone deposits at Abokurum, Madaouela, Arlette, Ariege, Imouraren and more. Niger's independence from France, which took effect in 1960, did not halt uranium exploration activities, which proceeded throughout that decade. Indeed, Niger first began to produce uranium commercially in 1971, as per the World Nuclear Organization.
Today, Niger is the world's fifth largest producer of uranium, with output of 2,983 tonnes of the material in 2019. It is mined close to the towns of Arlit and Akokan, northeast of the capital Niamey on the southern border of the Sahara Desert and in the Aïr Mountains. The uranium concentrates are mostly exported to France for conversion to nuclear fuel.
French-owned Orano holds a majority interest and is the operator of several uranium-mining operations in Niger, along with partners that include the Office National des Ressources Minières du Niger, Japan's Overseas Uranium Resources Development, Korea Electric Power and Spain's Enusa.
In early 2020, Canada's Global Atomic (TSX:GLO,OTCQX:GLATF) announced it was in discussions with Orano to deliver uranium ore produced from its Dasa uranium project in Niger to Orano's Somaïr facility for processing. The company's plans for the uranium mine include an underground-only operation.
Uranium mining in Africa: Namibia
Namibia is the world's fourth largest uranium-producing country. With output of 5,476 tonnes in 2019, the African nation currently accounts for about 10 percent of global uranium production.
The Namibian government is very much in favor of expanding the nation's uranium-mining industry, and there is some support for a national nuclear power industry.
Uranium was first discovered in Namibia's Namib Desert in 1928. Intensive uranium exploration in the late 1950s gave rise to significant interest in sourcing the mineral from the country.
In 1966, Rio Tinto (NYSE:RIO,ASX:RIO,LSE:RIO) acquired the rights to the Rossing uranium deposit, which it sold to China National Uranium in 2018. Significant Namibian deposits also include Trekkopje, near Rossing and owned by Orano, and Langer Heinrich, owned by Paladin Energy (ASX:PDN,OTC Pink:PALAF). In mid-2020, Paladin Energy announced plans to restart uranium-mining operations at Langer Heinrich.
Another uranium deposit that may interest investors is the world-class Husab uranium mine in the Erongo region of Namibia. Swakop Uranium owns the mine, and Swakop itself is 90 percent owned by Taurus Minerals (a 60/40 joint venture between China's CGN-Uranium Resources and the China-Africa Development Fund) and 10 percent by Epangelo Mining.
Development of the Husab uranium mine began in 2013, and production followed in 2016. Prior to COVID-19 lockdowns, the uranium mine was expected to produce up to 5,500 tonnes of U3O8 per year, with most of this being supplied to China and up to 20 percent to be marketed internationally by CGN Global Uranium. Close in size to Cameco's (TSX:CCO,NYSE:CCJ) McArthur River mine in Canada, Husab is estimated to contain approximately 280 million tonnes of uranium ore with a mine life of up to 20 years.
Uranium mining in Africa: Tanzania
While Tanzania is not a top uranium-producing country in Africa, it is still an area that holds a significant amount of promise for uranium companies.
Central Tanzania is the home of the Bahi and Manyoni projects, both in varying stages of uranium exploration and uranium mine development. The country's southeast region boasts the Madaba-Mkuju sandstone deposits, originally discovered in 1978. Uranium One, a subsidiary of Rosatom, holds the Mkuju River project in the Namtumbo district of Southern Tanzania.
Mkuju River is the most advanced uranium project in the country, with a measured and indicated resource of 36,000 tonnes of uranium and an inferred resource of 10,000 tonnes. Close to Mkuju River is another project known as the Mkuju uranium project, which includes the Likuyu North uranium deposit and has shown significant mineralization.
Uranium mining in Africa: Of note for investors
Investors should be aware that while exploration and mining for uranium in Africa have played a role in the continent's history, and will not doubt play a role in its future, recent prices for uranium have not made all exploration, development and mining projects feasible.
As a result, there has been a scaling back of aggressive development plans as projects get put on hold until prices firm up. That being said, Africa is still very much an important uranium region.
This is an updated version of an article first published by the Investing News Network in 2013. 
Don't forget to follow us @INN_Resource for real-time updates!
Securities Disclosure: I, Melissa Pistilli, hold no direct investment interest in any company mentioned in this article.
Investing News Network websites or approved third-party tools use cookies. Please refer to the  cookie policy for collected data, privacy and GDPR compliance. By continuing to browse the site, you agree to our use of cookies.