Lithium Outlook 2017: Companies Expecting a Busy Year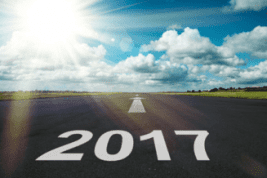 The lithium sector was a hot commodity in 2016. Here's what some companies had to say about the year, and what they're looking forward to in 2017.
The lithium sector was undoubtedly one of the hottest sectors in 2016, and it's hard not mention the impact Tesla Motors (NASDAQ:TSLA) has had on the industry, notably ever since the company announced it would be building a lithium-ion battery gigafactory.
As such, 2016 was an eventful year for the sector, and there's lots to look forward to in 2017: a number of companies are expecting to have projects come online after failing to do so in 2016. Joe Lowry of Global Lithium noted that the Mt. Cattlin (owned by Galaxy Resources (ASX:GXY)), and Mt. Marion (jointly owned by Neometals (ASX:NMT), Mineral Resources (ASX:MIN) and Jiangxi Gangfeng Lithium) projects are expected to ramp up in 2017, as well as production beginning at Albemarle's (NYSE:ALB) LaNegra 2.
On that note, the Investing News Network (INN) reached out to several company executives and CEOs in the space to learn more about what impacted the commodity in 2016, and to give their lithium outlook 2017.
Below, Guy Bourassa, CEO of Nemaska Lithium (TSXV:NMX), Brian Paes-Braga of Lithium X (TSXV:LIX), Jean-Francois Meilleur, vice president of Critical Elements (TSXV:CRE), Warren Stanyer,Warren Stanyer, president, CEO and director of Nevada Sunrise Gold (TSXV:NEV), and David Sidoo, CEO, president and director of Advantage Lithium (TSXV:AAL) share their thoughts.

INN: At the end of 2015, what did you expect from 2016?Guy Bourassa:
At the end of last year we had just signed the Johnson Matthey Battery Materials agreement in support of the Phase 1 Plant. Our focus was on building the Phase 1 Plant and putting out our feasibility study. The stock was trading around $0.40. I felt the year ahead would be a big year for Nemaska and that our hard work would start to pay off with the financing for the Phase 1 Plant coming into place and the Feasibility study numbers coming out firmly positioning us a low cost producer.
Brian Paes-Braga:
Well, we were lucky with timing. We were obviously bullish. Lithium X went public November 30, 2015. It was very obvious that demand was increasing. You had electric vehicle penetration in the market
place picking up, and you just had a lack of supply response, most notably companies like RB Energy (TSX:RBI), which was Canada lithium coming out of Quebec. They never came online, they unfortunately never worked.
The ramping up at Orocobre (TSX:ORL) was about a year late, and now it's just starting to ramp up out of Argentina. The supply response has been lagging. Pricing, I think, for all intents and purposes, on the contract side has gone from about $5,000 a ton to what we see around $10,000 a ton, and even higher premiums for really good battery grade, and that's where you're getting the premium pricing. Technical grade is more like $8,000-$10,000 a ton, so we were in a position where I started Lithium X because I felt the price was going to increase. All of our shareholder value really depends on the underlying pricing of the metal. It worked out. I think there was some spot trading in China, which is a very liquid market. It hit a lot of headlines, but it's not a true indication of the market. I saw some trades over $20,000 a ton, but again I don't think that's a true indication of the pricing. I would say look at FMC (NYSE:FMC), SQM (NYSE:SQM), Albemarle (NYSE:ALB), Orocobre, those companies' quarterly financials to reflect proper long-term pricing.
Warren Stanyer: I expected a very strong beginning to the year and instead was confronted with a quiet period in the lithium space.
INN: What had the biggest impact in the lithium commodity in 2016? GB:
Lithium really took off in 2016. With so many automakers announcing electric vehicle models and the rise of lithium ion batteries for energy storage, lithium really stepped into the spotlight. I believe for
the first time those outside the industry started to become aware of the supply gap that is widening between supply and demand for lithium. It is no coincidence that Nemaska Lithium is one of the few companies targeting to enter the chain of supply when the supply crunch is anticipated to be very acute. We have long believed in the future of lithium and we are well positioned today because of our belief in lithium ion batteries.
BPB:
The biggest impact on the price increase was the imbalance between demand and supply. It was increasing demand. I think it takes a second to look at the history of demand and the big demand driver of the last 15 years has been consumer electronics, and it doesn't take a rocket scientist to figure out that the lithium demand for a product that's much smaller and needs much less of a charge to the quantity needed in a car, or in a bus, or in an electric vehicle, is to the tune of over 100 times. So, you think about that magnitude of disruption to a market place, and I think that's the drive of demand, and again on the supply side.
WS:
The lithium price showed some volatility at times, reportedly rising to US$20,000 per ton of lithium carbonate equivalent, which was good for Nevada Sunrise at times.
INN: What was the highlight of 2016 for you?GB:
T
he highlight of the year was our feasibility study. When those numbers came out I became very confident that we would be able to finance a project with such huge potential. The feasibility study numbers
are what really got industry players and investors alike interested in Nemaska. We have been able to attract large sophisticated institutions to our company and likewise every major player in the lithium world is aware of Nemaska Lithium and the merits of our project.
BPB:
I think two really key things. One was we acquired Sal De Los Angeles, we acquired up to an 80 percent position in that asset, which across the world many people look at it as one of the largest, best quality, undeveloped, advanced-staged projects. It's where we wanted to focus, which was on the lithium brine side, and that comes from wanting to have a lower opex over the long term, because we don't think lithium's going anywhere, we don't mind taking a little bit longer to create a product, but we want to be in a lower opex quartile. The second, very key point this year is, we brought on a technical team who had previously built Salar de Atacama, which is the world's largest lithium brine operation, and we brought on that team as our chief operating officer and general manager led by Eduardo Morales.
JFM:

Three events made the highlights for our company this year; first, the completion of a $6.2 million financing with lead investor JP Morgan Asset Management UK; the additional closing of a $4.5 million facility from our off-take partner Helm, which confirmed their involvement and removing the last obstacle needed to complete our feasibility; and the year the appointment of Steffen Haber as president.

WS:
Our highlight was completing an option earn-in transaction on 5 lithium properties with Advantage Lithium, which validated our exploration model in Nevada and provided funding for further exploration on the properties without significant dilution to our shareholders.
INN: What do you expect from 2017?GB:
I think we are at the beginning of a new cycle in the resource sector and this bodes well for the junior mining space. With respect to lithium I see the drivers being different than traditional commodities as this
sector is driven by technology (batteries), electric vehicles and clean energy storage. I see these markets continuing to grow and lithium being a major part of that growth.
DS:

I still think it's the early stages of this sort of renaissance of going from the

combustible engine into electric vehicles. So we haven't talked at all in any stretch of the imagination. I expect a lot more news about rising demand from electric vehicles, energy storage, and batteries. I expect the cost of batteries to continue to decrease with new technology making them cheaper to build. I expect big companies like Toyota to start investing billions in giga factories. That's what they're talking about. I expect more vehicles to come in from some of the major car companies like Toyota or some Chinese companies, Tesla to continue moving their vehicles into the marketplace.


WS:
A better market, indee. If Tesla Motors can meet its production goals by the end of 2017, especially for the more-affordable Model 3, lithium juniors with advanced projects should do well.
INN: What excites you the most about 2017?GB:
We will be advancing our project this year on all fronts. We will be sending commercial mine representative samples to customers for evaluation and qualification this year. That is a great accomplishment, that will demonstrate to our supporters
and naysayers that we are delivering the product at the price and the quality that we have promised. Good for customers and good for investors. Also we will be sending commercial products (lithium hydroxide) to JMBM by toll milling their lithium sulphate materials in our Phase 1 Plant.
JFM:
We will complete our project feasibility and looking forward to build this project.
BPB:
Permits are awaiting here any week now. And that's permits for our initial 2,500 ton-per-year ponding facility. The second thing was we have in our DNA a merger and acquisitions–we built Lithium X on acquisitions–and I think the market can expect us being opportunistic on further acquisitions and our goal becoming the biggest pure play upstream lithium company in the world. I know it's a big ambition but I think we have the horsepower to do it, and I'm looking forward to really building an example in the world of a really green operation. I'm looking forward to educating the world that this mining process is very clean and it's utilizing the sun and it's utilizing evaporation rates at 4,000 meter elevation. we're using a lot of naturally occurring processes that happen in the earth every day, and I think 2017 is going to be a very exciting year to really profile the project in our team.
WS:
I'm not necessarily excited – after 5 years of these market conditions, you take one week at a time.
Don't forget to follow us @INN_Resource for real-time news updates.
Securities Disclosure: I, Jocelyn Aspa, hold no direct investment interest in any company mentioned in this article.Editorial Disclosure: The Investing News Network does not guarantee the accuracy or thoroughness of the information reported in the interviews it conducts. The opinions expressed in these interviews do not reflect the opinions of the Investing News Network and do not constitute investment advice. All readers are encouraged to perform their own due diligence.Nemaska Lithium, Critical Elements and Advantage Lithium are clients of the Investing News Network. This article is not paid for content.