Taking Stock: October Graphite Juniors Round-Up
October was a busy month for graphite companies across the globe. If you think you may have missed some news, here's your chance to catch up.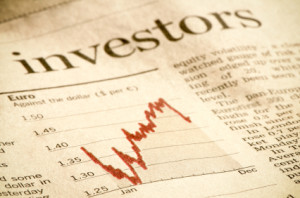 October was a busy month for the graphite sector, with companies across the globe drilling, signing agreements and acquiring properties. If you think you may have missed a piece of news, now is your chance to catch up — below are some highlights from nine graphite companies that made progress this past month.
Reporting a variety of news in October was Zenyatta Ventures (TSXV:ZEN), which began the month by announcing that initial testing to identify the performance characteristics of graphite from its Albany deposit yielded results that are "comparable with high grade synthetic graphite and represent a value at the top of the range." That is significant given that one of graphite's most useful characteristics is "its ability to carry electric current."
Later, on October 10, Zenyatta revealed the results of testing aimed at defining the "crystallinity and surface area characteristics" of graphite from Albany, stating that scanning electron microscope photos show "highly crystalline graphite with no contaminants and a very high aspect ratio." As per the company, a "high degree of crystallinity results in various positive qualities that graphite is known for such as electrical conductivity, thermal conductivity, compressibility, dimension stability, bending strength and lubricity."
Zenyatta finished up the month by completing drilling for its NI 43-101 resource estimate.
Saint Jean Carbon (TSXV:SJL), formerly Torch River Resources, also released several key pieces of news in October. On October 9, it entered an arm's-length, non-binding purchase and transfer agreement with Han Tal Graphite, a Sri Lanka-based holding company, to acquire 113 lump graphite mining claims with 56 historical mines, as well as exclusive exploration licenses "to explore and develop its wholly owned 113km2 lump graphite claims … in south-west Sri Lanka." It signed that agreement on October 17.
The company also provided the results of two test programs on the lump graphite from its Quebec-based Walker graphite property and signed an arm's-length definitive agreement to acquire the Wallingford and Saint Jovite lump graphite properties in Quebec.
Energizer Resources (TSX:EGZ,OTCQX:ENZR) had a busy month as well. On October 17, the company commissioned and started up the pilot plant for its Madagascar-based Molo graphite project, following that news up just days later with the signing of a non-binding letter of intent (LOI) with the mining finance division of Caterpillar Financial Services.
Most recently, Energizer signed a memorandum of understanding (MOU) to acquire Malagasy Minerals' (ASX:MGY) remaining 25-percent interest in the joint venture entity that holds Molo. That will give Energizer "100% of the Molo Graphite Project as well as a 100% interest in and to all of the industrial mineral rights within the acquired property," according to the company's press release.
Like Energizer, Noram Ventures' (TSXV:NRM) news in October involved a LOI — two, in fact. First the company signed a LOI with Refmin China to enter a sub-option and joint venture agreement on Noram's British Columbia-based Jumbo flake graphite property. Noram holds an option to earn a 100-percent interest in the project and will grant Refmin a sub-option to earn up to a 50-percent interest subject to a number of conditions.
Second, Noram reported that the terms and conditions of its LOI to enter into a sub-option and joint venture agreement with Western Graphite (OTCBB:WSGP) have been extended until November 29, 2013. The agreement is regarding the Kokanee flake graphite property.
Australia's Triton Minerals (ASX:TON) also released a slew of news in October, announcing on October 14 the intersection of 105 meters of graphite mineralization on drill section 1.5 of the Cobra Plains prospect on license 5365 of its Balama North project, located in Mozambique. Brad Boyle, the company's managing director, described the result as "a very positive outcome," noting that Triton "continues to rapidly expand the potential of [the] project."
At the end of the month, Triton said it had almost completed the preparations necessary to start drilling at the Nicanda Hill prospect of Balama North, stating that a limited drill program was set to begin later that week. Triton also provided laboratory results from reconnaissance rock chip samples acquired during its initial mapping program on licenses 5380 and 5336 at its Ancuabe project; one sample shows high-grade graphite with up to 9.43-percent graphitic carbon.
In other Mozambique news, on October 21, Syrah Resources (ASX:SYR), whose focus is on moving its Balama graphite project forward, reported assay results from infill drilling at Balama East, noting that they "continue to demonstrate exceptional high grade graphite (>20% total graphitic carbon — TGC)." The results also show "impressive vanadium grades at the Ativa Zone at Balama West." One of the best intercepts was BMDD0073, with 36.4 meters at 20.1-percent TGC and 0.34-percent V2O5 from 2.8 meters to 39.2 meters.
Two days later, the company provided metallurgical results from Balama, noting that metallurgical testwork undertaken by Syrah as well as by potential customers shows that "96%+ (and generally 97-98% concentrate) can be achieved through simple flotation." At the moment, testing to convert Balama graphite into spherical graphite is taking place.
Syrah ended the month by providing a quarterly activities report.
Similarly active was Lamboo Resources (ASX:LMB). The company began the month by confirming, using reverse-circulation drilling, the continuity of flake graphite mineralization at Target 1, located at its Australia-based McIntosh flake graphite project. The news may result in an increase in the current JORC-compliant resource. Later in the month, Lamboo started baseline environmental and hydrological studies at McIntosh — both are components of an engineering study and will also form part of a planned scoping study.
Lamboo also updated investors about its Geumam graphite project, located in South Korea, stating midway through the month that it had been issued a drilling permit by the Dangjin City County Government. The company already has the required access agreements with local surface rights holders.
Across the globe, Mexico- and Canada-focused Big North Graphite (TSXV:NRT) on October 9 announced the completion of its third month in a row of amorphous graphite sales. It also said that it will soon complete the processing facility it announced back in April — that will allow the company to "crush and size the current stockpile of oversize material to a 1/4 minus product" and thereby "market a variety of sizes of graphite."
The same day, Graphite One Resources (TSXV:GPH,OTCQX:GPHOF) signed a MOU with Alaska's Large Mine Permitting Team, which "is involved from pre-permitting to post-closure of mines." Anthony Huston, president and director of Graphite One, said that the agreement is "integral part of the process" as his company moves toward a preliminary economic assessment and bankable feasibility study.
Just over a week later, the company finished the 2013 field program at its Graphite Creek deposit, stating that all of the 10 holes it completed encountered visible graphite.
Securities Disclosure: I, Charlotte McLeod, hold no direct investment interest in any company mentioned in this article.
Editorial Disclosure: Zenyatta Ventures, Saint Jean Carbon, Energizer Resources, Big North Graphite, Graphite One Resources, Noram Ventures and Syrah Resources are clients of the Investing News Network. This article is not paid-for content.
Related reading:
Torch River Resources: Pursuing Lump Graphite in Quebec and Sri Lanka
Sri Lankan Graphite: A Major Opportunity Opens
PROJECT UPDATE: Energizer Commissions, Starts Up Molo Pilot Plant