Blair Way of Flinders Resources: The Trouble with Graphite Offtake Agreements
It only takes a little digging to see that sometimes graphite offtake agreements are not what they seem.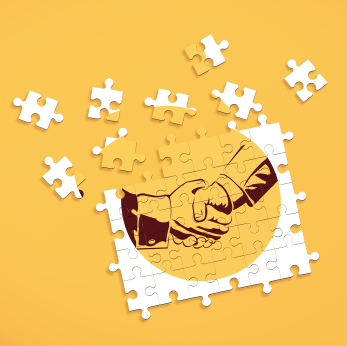 Those involved in the graphite space know that when a company announces an offtake agreement there's generally a lot of excitement. That's largely due to the fact that graphite isn't sold on the open market, and potential miners are under pressure to find a home for their product before they put shovels in the ground.

For a recent example, one need look no further than Triton Minerals (ASX:TON). At the beginning of the month, the Mozambique-focused company announced a $2-billion offtake agreement with China's Yichang Xincheng Graphite and saw its share price gain nearly 60 percent as a result.
And it's not only shareholders who are keen on offtake agreements — analysts also believe they're crucial. Indeed, Simon Moores of Benchmark Mineral Intelligence highlighted their importance in a recent Mining Report interview, noting that the more advanced and experienced graphite juniors "have spent the last three years working closely with end users to develop their projects, and this close connection to the end market, especially with regard to specialist graphite products, is critical. This is a make-or-break issue."
However, it only takes a little digging to see that sometimes graphite offtake agreements are not what they seem. To find out more about the topic, Resource Investing News spoke with Blair Way, president, CEO and director of Flinders Resources (TSXV:FDR), the only TSXV-listed company currently producing graphite. Here's what he had to say.
All in the definition
Way's main issue with the recent slew of offtake agreements in the graphite space is that they're not true offtake agreements.
"For some reason in the graphite space they've changed the definition of [offtake agreement] in the past 12 to 18 months," he explained, adding that under a typical offtake agreement, "a consumer of your commodity will actually sign a contract … where they front you money, sometimes all the capital you need [or] a percentage of the capital you need, in order to get your facility into production."
In return, the lender receives the rights to the company's product "for years or months or decades, it just depends on the nature of the offtake agreement."
Though that's a fairly straightforward process, it's not what's been happening in the graphite sector. "The deals that people are making right now are really just expressions of interest," said Way. "They're basically saying, 'we will maybe buy something from you if you ever get in production and you meet some of the criteria that we need.'"
The end result is that graphite companies are left high and dry in terms of funding. And while an expression of interest might be an asset for a company trying to raise money — after all, such agreements indicate confidence in the prospective product — Way said that it's important to realize that often graphite companies are given only a very short time to start producing high-quality material.
He emphasized, "these are really just expressions of interest to purchase future production. And the key word to that is 'future' — it's future production, none of these guys are in production."
Regulators not concerned
Investors might well wonder why regulators haven't jumped on companies that aren't using the correct terminology. After all, their purpose is to hold companies to specific reporting standards and keep investors informed.
For his part, Way isn't too surprised at the lack of follow up. "If you were talking in the gold sector and called these agreements an offtake agreement, I'm sure the regulator would be all over it and say, 'you can't call that an offtake agreement, there's no money, there's no exchange of funds.'" He believes the disparity is due to the fact that the graphite space is not as well understood by regulators when compared to more conventional commodities.
Selling through contracts
Way's criticism might sound out of line, but as mentioned, his company is the only TSXV-listed company producing graphite at the moment — and Flinders is selling its product without the use of offtake agreements.
Explaining how that's possible, Way noted that in fact graphite end users typically buy graphite via year-on-year contracts. "Basically you have a sales contract where they agree to buy a certain amount, and they agree on a certain dollar amount for that particular specification for the year, and then at the end of the year you renew it," he noted.
He added, "generally it's self renewing, but there's always a revisit of the pricing, and it'll go up or down depending on what the market's doing, and depending on how the end user's business is doing as well."
It's those types of contracts that Flinders is using to sell its graphite. Specifically, said Way, "we need to have 10 or 15 contracts in place to really get to meet our current production. It's really just grassroots marketing."
What that means is that Flinders has to "interact individually with each customer and understand what their specifications are." Unsurprisingly, while there is "some commonality amongst different customers," they also have "different requirements and different specs," so one-on-one conversations are key to the process.
Trust is also key. As Way explained, gaining new customers can be challenging as the end users Flinders is approaching generally have "a 30- or 40-year-old supply chain that they've been using, and [Flinders is] a new entry into that supply chain." He added, "it's very entrepreneurial, it's unlike most mining [because it involves] building the relationships, getting the confidence and forcing your way into their supply chain."
That said, Flinders has an advantage due to its Sweden-based Woxna project — he said end users are "all very interested in finding alternatives to the current supply chain, which is typically China and Brazil."
Way's hope is that moving forward that interest will translate into further contracts, with the end result being that Flinders will be able to get its plant running at full capacity.
What's an investor to do?
That's a lot of information to take in, but Way ended with some simple advice for investors interested in graphite companies that have announced expressions of interest: be careful and be critical. Essentially, he believes that while such news is exciting and could potentially be big in the future, in actuality nothing has happened yet.
"No one's fronting up hard dollars to help the new facilities get into production. That's really the thing that needs to be highlighted," he said. "There's still a pile of work investors need to do. They need to be careful — don't get too excited by a claimed 'offtake agreement' if there is no funding provided is my suggestion."
Securities Disclosure: I, Charlotte McLeod, hold no direct investment interest in any company mentioned in this article.
Related reading:
Triton's Share Price Soars Following $2-billion Offtake Agreement