4 Mining Exploration Stocks With John Kaiser
Aug. 14, 2016 08:15PM PST
Precious Metals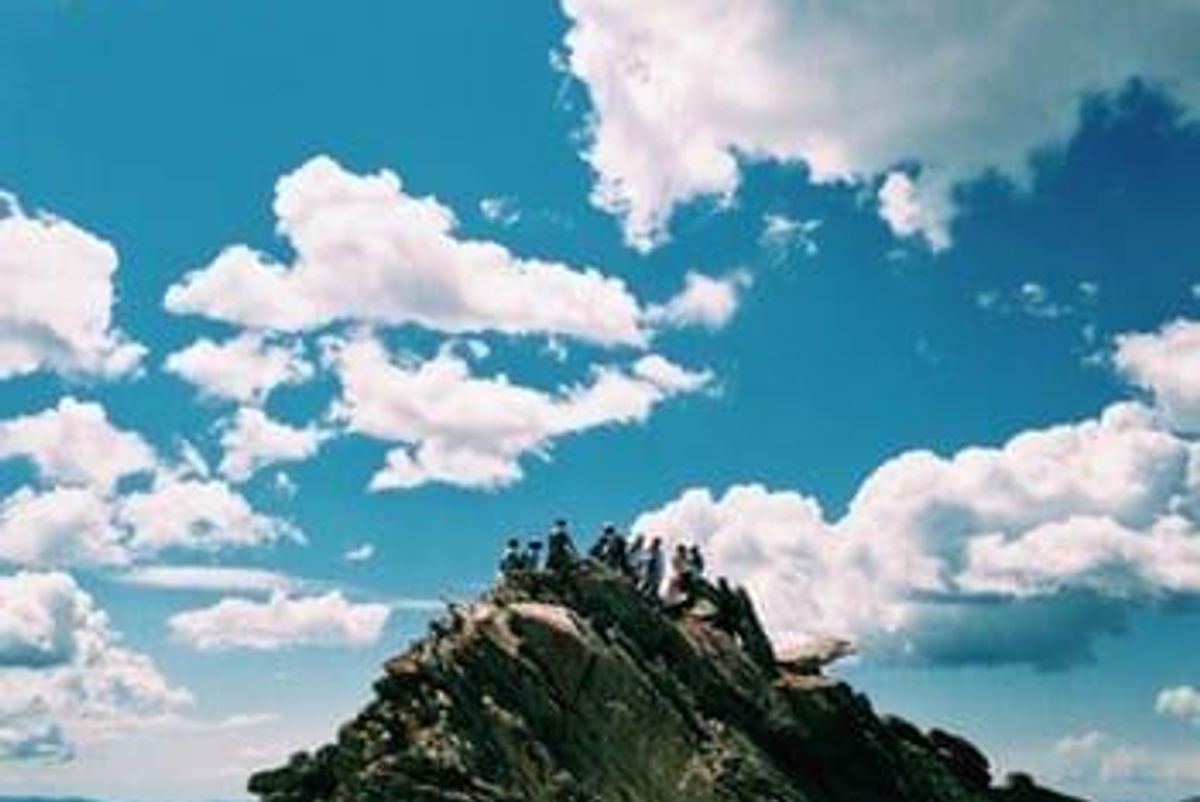 John Kaiser of Kaiser Research takes a moment to chat with us about mining stocks once again. Stocks discussed included Skeena Resources, First Mining Finance, Defiance Silver and InZinc Mining.
John Kaiser of Kaiser Research takes a moment to chat with us about mining stocks once again. Stocks discussed included Skeena Resources (TSXV:SKE), First Mining Finance (TSXV:FF), Defiance Silver (TSXV:DEF) and InZinc Mining (TSX:IZN).
Listen to the interview, or read the transcript below, to hear what Kaiser had to say.

Interview Transcript
INN: Hi, I'm Teresa with the Investing News Network, and here with me today is John Kaiser of Kaiser Research. John, thank you for joining me.
JK: Thank you, Teresa, for having me.
INN: So we are here today to talk a little bit about different approaches to exploration, and two examples that you had flagged to contrast were Skeena Resources and First Mining Finance. So can you talk a bit about those?
JK: Yes, there's currently a debate on what juniors should be doing. Should they be hoarding optionality plays, which are deposits that are worth nothing at the prevailing metal prices and just spend as little money as possible and wait for gold and silver to go up substantially in real price terms? In which these deposits, on which sometimes tens of millions of dollars have already been spent to outline the resource and do some feasibility work, all of a sudden they become worth an awful lot. Or should juniors be doing exploration, aimed at discovering mineralization or ore bodies that are brand new that represent new wealth and that work at the current price?
Now there are two outstanding, contrasting examples of this approach. The first approach is Keith Neumeyer's First Mining Finance, which is what's called a mineral bank. It was formed last year and it has been acquiring moribund juniors that were down on their luck. The company issues stock for it but because they have a concept, they have a strong management team — Keith's big track record is First Majestic Silver (TSX:FR), the successful silver producer in Mexico — and this company has managed to achieve a market cap approaching $500 million in the last while, as this idea of optionality turns out to appeal to a very broad audience which sees the leverage in a company whose asset portfolio consists of intrinsically worthless deposits, but which if the expectation is substantially higher gold and silver prices, becomes reality, end up being worth an awful lot.
The other example is Skeena Resources, and both of these companies are similar in that they have 300, 400 million shares issued and are very liquid. Now normally in this industry everybody hates companies with lots of stock outstanding. But once you get a larger audience interested in an idea, the liquidity created by these shares issued becomes an attractive value. Because it's the value of the company fully diluted times stock price, which is how you value a company, not the price itself. In Skeena's case it is headed by Ron Netolitzky who is quite a famous mine finder who has found many mines that have ended up being put into production. And what he has been doing through Skeena is acquiring all these forgotten high-grade systems in British Columbia, some of which were actually mines. One of the more recent ones he's acquired is the Snip Mine, which he, through his Delaware in the 80's, demonstrated could be a high-grade mine and which Homestake (TSXV:HSR) ended up mining and shut down before Barrick took it over.
He is bringing these into the company with the idea of all the new digital technology that's available, digitizing all those old paper based records and so on, and then using software to spin the system around, have multiple geologists look at it and think, Is the mineral budget that we can see from the alteration system and so on, is it all accounted for by what has already been outlined and depleted through mining? And if not, where did it end up? Where should we put a drill rig to see if there is more stuff? And this model, this company's still only 15 cents, so it is about an eighth of the value of First Mining Finance. But it is a kind of mineral bank which in my view is more exciting because the success of it depends on human ingenuity, not forces beyond First Mining's control such as what the world gold price is going to be.
So owning both of them is a way to bet on both the optionality of gold, because Skeena's projects do have remnant ounces in it, they're not as well developed as say the First Mining Deposit's ounces, but they have the exploration upside to surprise and perhaps deliver something much, much better than simply something that works at a higher metal price.

INN: Alright, that's interesting. I haven't heard Skeena referred to as a mineral bank before but it certainly makes sense.JK:
It's a hybrid type of mineral bank, in that these are systems that have resources in them. They're not worth developing. They're usually not large enough. But they have exploration potential, and the company management is in charge of the company's destiny. It's the management that's going to make or break the success. Not global events, as is the case of with First Mining.
INN: Yes, and you're in good hands with Ron, I understand.JK:
That's for sure.
INN: So, another company that you're looking at right now is Defiance Silver (TSXV:DEF). Could you tell us about that.JK:

Defiance Silver is one of my bottom fish—this is one that I also own, for full disclosure here—and it was five ten cents earlier this year, and having a tough time raising money. But one of the big shareholders stepped up and exercised a large pile of warrants so that the company's cashed up again and able to resume its drilling strategy at the San Acacio project in Mexico, in the old Zacatecas mining district. Now, Zacatecas was famous for these very high-grade silver mines, 20, 30 ounce deposits of one to two-meter-wide veins. Much of them have been mined out in the past 500 years. Defiance Silver owns a segment of the structure and their current focus is the area where the miners went only so far before the water table made it very difficult to mine the ore. And also where the
oxide-silver transitioned to sulfide-silver, back then they could not handle these sulfide ores, so that was usually left behind.
So the company's strategy is to outline, maybe, 25 to 35 million high-grade ounces underneath the old workings and in between the shoots where maybe they just never found it before. And that could end up being bought out by one of the silver producers; First Majestic, Great Panther (TSX:
GPR
) and any of these ones that specialize in these high-grade silver mines. But the blue sky that they have is there's another four to five kilometres southwards "extension" of the vein system. Now I have to put quotation marks around extension because this is the inferred extension. They system plunges deep. It's never been explored because it'll be substantially deeper, the old-timers would not have had any method to access it. And the mineralization is likely all sulfide, not oxidized. And it would definitely be below the water table so it was never really a target.
It will require some high-risk holes, scout holes to see if the system is there, but if they were to demonstrate that, yes, this long vein, the Veta Grande, continues for another four to five kilometres and extends three, four hundred meters deep and is one to two meters wide, you could end up having a hundred to a hundred and fifty million ounce, high-grade silver resource. So that's the big blue sky. We are just coming out of a severe bear market funding drought. The market is now starting to price the smaller scale strategy of the company. It is not yet putting a premium on the blue sky, and so that's the big upside where this can go another beyond say another 70, 80 cents target but could go into the multi-dollar range, if they get the capital, start drilling this and confirm that that vein structure does indeed extend to the south.
INN: Interesting. So what are the catalyst investors should be looking for, just getting the funding for that drill program?JK:

Well, silver is a key factor in this and the 35 million ounces now, they've got about 25 million already outlined, they're in the process of calculating resources from additional holes that they've drilled, they'll probably drill some more. So you get an optionality effect, so if silver starts to rise, this stock will respond. But to get really excited is if they can do a significant financing that enables them to continue to do the infill drilling and the modest step out drilling on the known resource but also have a budget for drilling several of these wild cat holes for the blue sky. Because it would be terrible if this company got taken out by one of these producers, priced only on the portion of the mine where we already know what they have, and have the big producer get the MAG Silver (TSX:

MAG

) type of home run for effectively nothing.

INN: Right. And lastly, John, last time we spoke, I think you talked about InZinc Mining (TSX:IZN). Zinc prices are up again, so could you give us an update on that?JK:
With InZinc Mining there's been a management change. Chris Stargard has decided to return to consulting for various exploration companies. So Kerry Curtis, who was the CEO of Cumberland which Agnico Eagle (TSX:
AEM
) took over and put into a mine, he has stepped up as interim CEO and management is going through all the data with the idea of, come September, they're going to formulate a plan. Are they going to start with pre-feasibility study work? Or are they going to do what Chris always thought would be the better thing to do, mainly to do some high-risk exploration drilling on the West Desert System. It's a zinc-copper skarn system, somewhat similar to the Hermosa Taylor system that Arizona Mining (TSX:
AZ
) is now exploring and that has taken the stock from 35 cents last January, to, it's about a dollar ninety right now, with RBC putting out a three-dollar target on this story.
West Desert is a similar type of story where the entire system is not understood. There's so much metal compacted in the known zone, it has to be part of a much bigger hydrothermal system. And the question is where else did metal end up? So it's got both the optionality on zinc, plus it's got that blue sky exploration, very similar to the Defiance Silver story.
INN: Right, interesting. Thank you so much for joining me, John.JK:
Yes, and I own InZinc also. Defiance Silver and InZinc are the ones I own and the ones I mentioned.
INN: And not Skeena and First Minding Finance?JK:
No, I do not own Skeena or First Mining.
INN: Ok, great. Thank you for clearing that up.JK:
Thank you, Teresa.
Don't forget to follow us
@INN_Resource
for real-time news updates!
Securities Disclosure: I, Teresa Matich, hold no direct investment interest in any company mentioned in this article.
Investing News Network websites or approved third-party tools use cookies. Please refer to the cookie policy for collected data, privacy and GDPR compliance. By continuing to browse the site, you agree to our use of cookies.