Balmoral Resources CEO Darin Wagner on Diminishing Nickel Supply
Balmoral Resources CEO Darin Wagner speaks about his outlook for the nickel market and gives five tips for investors who might be interested in the space.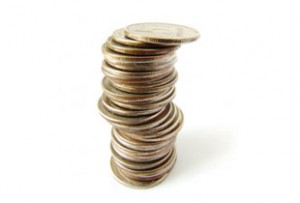 Nickel investors will no doubt have noticed that at the end of August, Scotiabank's Commodity Price Index called for zinc and nickel to "move dramatically higher in 2015."
In it, analyst Patricia Mohr notes that LME nickel rose to US$8.64 per pound in July, up from $6.31 per pound in December of last year. She predicts that the metal will sustain that upward momentum, rising to $10.75 in 2015 and $12 in 2016, driven by Indonesia's mineral export ban and growing global stainless steel demand.
With nickel's outlook looking so positive, it's no surprise that exploration company Balmoral Resources (TSX:BAR) quickly mounted an exploration program when it discovered nickel at its Grasset property in Quebec.
To get a better understanding of what prompted the company to move forward with its nickel project, Nickel Investing News spoke with CEO Darin Wagner, who is certainly bullish on the base metal.
Nickel, nickel everywhere, but not a nickel mine
Diminishing supply, combined with deposit size and grade, is a big reason why nickel mines are so few and far between.
"When we look at the nickel market we see, especially on the nickel sulfide side, a lack of quality projects either in the pipeline or sitting on the shelf," Wagner explained, noting that for the most part, nickel projects lack economic viability.
"There are fairly sizeable assets, but they're quite low grade and they require an enormous amount of CAPEX," he said. Furthermore, those projects "require a fairly high nickel price for a sustained period of time."
Wagner highlighted that to better understand how to approach nickel deposits, miners and investors should take cues from recent happenings in the gold space and approach nickel projects with a great deal of caution.
"We've seen the gold producers try to bring online some of these very low-grade assets only to get their toes singed when the metal price turned on them — ultimately that's cost the CEOs of many of the big producing gold companies their jobs," he said, noting that considering realistic long-term price predictions for nickel should be a key factor when deciding whether to develop a project.
Finding nickel isn't easy
That said, it isn't just a problem of economic viability — the nickel space inherently has trouble turning up big discoveries. "Nickel assets are rarer and more difficult to find than probably any of the other major metals," Wagner stated. "It's much easier to find a copper porphyry than a nickel deposit, much easier to find a 3- to 5-million-ounce gold deposit than a large nickel deposit, and so there's never a whole lot of inventory in the nickel space."
Getting into the details, Wagner admitted that there seems to be more inventory on the nickel laterite side, but in terms of nickel sulfide deposits, assets such as the Sudbury mining camp and BHP Billiton's (NYSE:BHP,ASX:BHP,LSE:BLT) nickel assets in Australia are "getting a little long in the tooth," and it isn't looking good in terms of finding a similar replacement. "There hasn't been a new camp of that kind of scale identified in decades," Wagner said.
As a replacement, producers are trying to make due with smaller, more numerous deposits, but Wagner is doubtful as to whether that strategy will truly be able to replace what can be considered "the core assets in the nickel space."
That means that the market is "looking at explorers for the next item for the pipeline, for new areas, new projects with a chance to come onstream." For any metal, that situation would strengthen prices, and Wagner echoed Mohr in saying that nickel will continue to be buoyed up by factors such as Indonesia's ban on mineral exports and concern over Russian supply.
For companies like Balmoral that have just made a potentially large nickel discovery, the lack of projects is good news. "We look at that as a great opportunity for our shareholders," he said. "If we can put something on the map, the sense is that there is going to be a market for it, and a fairly strong one at that."
5 Tips for Investors
With all that excitement, resource investors will no doubt be taking a look at nickel, and Wagner, while noting he is not qualified to give investment advice, shared a few of the criteria he using in making his own investment decisions:
1. People: Management is first when looking at exploration and development companies to invest in, as they are integral to the success of a project.
"While there are not guarantees in this business, past success is often a predictor of future potential. The exploration and development space is full of 'repeat winners' on the management side," Wagner stated.
2. Grades: "You're always looking for grade," the CEO said. "In any discovery, we all want to talk about the best, highest-grade parts of a deposit." Keeping in line with economic viability, he prefers higher-grade over lower-grade, larger deposits.
3. Jurisdiction: Jurisdiction is becoming one of the most critical aspects to look at when assessing any company or commodity. For nickel it is no different. To emphasize his point, Wagner pointed to semi-nationalization, substantial royalty increases and "plain old political uncertainty" as reasons why investors should consider where a project is before spending their money. For example, he stated, "if you have a nickel laterite investment in Indonesia right now, you have a problem."
4. Progress: The CEO reminded investors that while many can speak eloquently about the grade and size of their project, the markets won't lie. He suggested investors watch how the stock market responds to the companies they invest in on a day-to-day basis, stating, "the market can occasionally be fooled for short periods of time, but over an extended period, it does sort the good from the bad."
5. Money: No doubt, investors will have noticed that raising money is difficult for plenty of mining companies these days. Still, Wagner noted that money in the bank and access to capital are key indicators for investors. He said, "especially on the junior side, companies that don't have capital, or at least good access to capital, are just not going to be very good investments." Conversely, "watching for groups that can continue to raise money can be a really good clue for investors in the space."
Certainly, Wagner was not out of line in pointing out that there is often repeat success in the commodities sector. If investors can do their due diligence and keep an eye out for companies that check all the boxes, they will no doubt put themselves that much closer to seeing repeat success in their portfolios as well.
Securities Disclosure: I, Teresa Matich, hold no direct investment interest in any company mentioned in this article.
Related reading:
Rinse and Repeat: CEO Darin Wagner on the Model for Balmoral Resources