Is Nickel's Price an Economic Indicator for Copper?
Is there a connection between nickel's price movements and the developments in the copper market? Nickel Investing News asked Wayne Atwell, Managing Director and Senior Metals Analyst for Rodman & Renshaw.
By Michael Montgomery—Exclusive to Nickel Investing News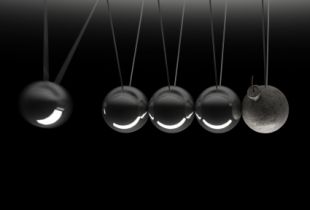 A recent article on Seeking Alpha called into question the reliability of nickel as an indicator for the price movements of copper. Copper and nickel are both susceptible to price fluctuations due to global economic activity, but they also serve very different roles in the market. Wayne Atwell, Managing Director and Senior Metals Analyst for Rodman & Renshaw, discussed with Nickel Investing News, the possibility of nickel as an economic indicator for copper.
While all commodities are tied to economic activity and growth, Wayne Atwell explained how the business cycle plays into the demand curve of the metals.
"Copper is usually an early cycle metal, whereas nickel is primarily a late cycle metal. In that I mean that growth in copper will come earlier in the business cycle because of its use in consumer goods, and stainless is used in capital goods," stated Atwell. He went on to explain how China's rapid growth quickly increased the country's copper consumption,while the nickel and stainless steel production didn't accelerate until roughly ten years later.
Around 60 percent of nickel is used in the production of stainless steel, thus presenting a difference between the two metals. Substitution of nickel in stainless steel is common in China. The recent high price for nickel in February of over $29,000 per tonne prompted Chinese producers to increasingly use nickel pig-iron (NPI), a lower quality and cheaper substitute when the price of nickel runs too high. "The price elasticity of nickel is much higher and moves faster than copper. This is because stainless steel producers can reduce the grade of nickel in the stainless product, or a different alloy." said Atwell.
Atwell stated that the Chinese are less concerned with the performance of nickel, and more concerned with the cost. "The Chinese will substitute nickel pig-iron, and they dump it into the market to bring the price down," he said, adding "copper on the other hand has very few substitutes. Every electronic product contains some copper, even if the price tripled, the end consumer probably wouldn't notice."
Nickel as an indicator of an economic slowdown
The use of NPI as a substitute in China may be one explanation for the drop in the price. However, demand for stainless may also be an indicator of a slowing economy.
In Europe, the world's largest stainless steel producer, Acerinox recently cut capacity at their plants because of weak demand for the metal. This demand weakness may be due to the seasonally slow summer period, but may also be indicative of larger economic problems.
"If in fact the price of nickel is correcting because the global economy is slowing, then it could be a leading indicator for copper," stated Atwell.
If slowing consumer demand is the problem then the entire basket of metals may drop. Nickel may be pointing to that, but the price of nickel has been on a slow, but steady upswing since the end of June.
Factors in price movements
The nickel and copper markets both currently have different supply and demand fundamentals that are affecting their prices in different ways.
The nickel market is certainly suffering from weak demand for stainless, as well as the increasing use of NPI as a substitute. This year a 12,000 tonnes surplus is projected for nickel, rising to upwards of 60,000 tonnes next year according to analysts at Bank of America-Merrill Lynch. However, the current upward price trend does suggest that producers are starting to restock after the summer slowdown.
The picture for copper is drastically different with supply being constrained by factors outside of the business cycle.
"In the case of copper there have been a number of factors as of recently, a number of strikes, bad weather which have restricted production, plants have come on late. Globally, about 20 million tonnes will be consumed and 500,000 tonnes of production has been lost this year," stated Atwell, he added, "Copper for the year will be running a deficit. Last year, there was a deficit in copper of 240, 000 tonnes. For this year the deficit should total around 460, 000 tonnes. The price of copper this year should remain strong."
While the price of both metals has moved over the last few months, there was little indication of a correlation between both metals. The case for nickel being an indicator for the price movements in copper is weak at best. Global economic activity controls the price movements of all the industrial metals. However, if both of the metals have no external factors playing into their supply and demand fundamentals, such as substitutions, and mine strikes amongst others than certainly, an unpredicted drop in nickel's price could indicate economic weakness.