Copper Investing News spoke with Michael Smith, the executive vice president and director of Copper Fox Metals, about the recent agreement between Teck and Copper Fox over the Schaft Creek project.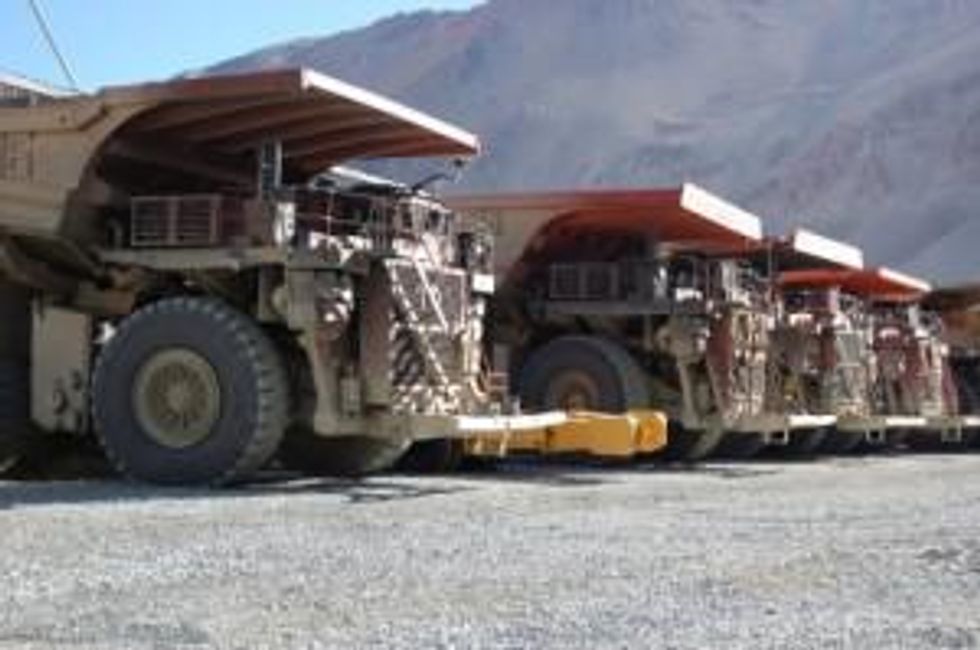 A recent deal between Canadian diversified miner Teck Resources and Copper Fox Metals over the latter's Schaft Creek copper project has significant potential to become a producing mine. Copper Investing News spoke with Michal Smith, Copper Fox's executive vice president and director, about the agreement and Schaft Creek. 
CIN: Copper Fox just signed a joint venture agreement with Teck Resources for the Schaft Creek project in BC. Can you help our audience understand what is involved in the deal? How significant is this transaction for Copper Fox?
 MS: The foundation for Copper Fox is basically a single project entity, that being the Schaft Creek Project located in Northwest British Columbia. When we acquired it, it was a project that Teck Resources had acquired from previous mining companies.
Back in the late '70s, early '80s, Teck had done a feasibility study on it. At the time they didn't like the forecast that they were seeing for copper in the coming decade. They were right. In the '90s copper was pretty well stuck below the dollar throughout the decade right into the early 20th century.
We knew that the project had been mothballed so we made an attempt, a series of negotiations, and in January 1, 2002 were able to negotiate an option agreement with Teck that would basically allow Copper Fox to acquire the Schaft Creek resource by spending money in developing the potential of the deposit.
Teck was granted and earned back as part of the deal an earn-back option in the event that they wanted to come back in. The requirements of that earn-back option had various levels: 20%, 40%, 70%, 75%. It's the 75% one that they exercised. In 2004 we changed the name to Copper Fox.
CIN: Since the initial arrangement was made, what has Copper Fox accomplished at Schaft Creek?
MS: Back then, the idea was that we would probably spend between $5 million to $10 million doing an economic review and some drilling at Schaft Creek. It turned out that we ended up spending closer to $90 million on the project.
Obviously exploration costs accelerated but we took the project far beyond what anybody had dreamed back in that 2002 contract period. We basically got this project ready for a major mine to come in and take it through the development stage and to the implementation stage.
We acquired resources on the infrastructure side. We acquired the shipping arrangements through the Port of Stewart. We secured ourselves to be in line to pick up power from the BC Hydro grid. That's been well into the stage of moving it pretty close to the area in which we operate.
We're in the queue to reassure ourselves that we would be able to have a power source for this project. That's key. The problem with B.C., as you're probably aware, is that it has probably the lowest industrial rates for power users in the world. Having that as an added asset to bring to this project is key.
For Teck to have earned their way back in, as per the original agreement, they would have to have spent four times what we've spent on the project in the ground. That's almost impossible. What needs to be spent now is maybe $30 million to $60 million, in terms of more drilling on the project, but certainly nowhere near the $350 million level. We both agreed that that didn't make any sense.
Money would be better spent on infrastructure down the road. We came up with a deal as we revised our contract for Copper Fox to be carried 100% by Teck; we do not have to spend another penny on this project for any reason.
We basically got the money we invested. If things work out on the optimum side of things we will pretty much get our entire investment back from the original funds we spent on it.
CIN: Now that Teck has exercised the 75% interest in Schaft Creek, does that also mean that it has committed to building a mine and bringing the project into production?
MS: The current market conditions for everybody — and the big guys are not immune to it either — are such that they're not going to commit themselves to doing anything. At this stage it'll depend on the economies that are prevalent.
Really I can't speak for Teck but we think Schaft Creek is a great property, we think it's very, very likely that it will go into production at some stage because of the favorable enviroinmental factors that come with it.
Certainly they're much more positive than you would generally see on a project of this size. There are very, very few issues regarding any type of environmental situation be it the rivers or the waterways. All those are very manageable and controllable.
First Nations have been very positive towards this project. We like the political situation, it's in a stable area. To make a major capital commitment these days on any large project one has to be very sensitive of that particularly. We see what is happening around the world with some of the companies and their major projects.
We think that all bodes well for Schaft Creek going forward but it will be their decision. I guess it is a play on copper at the end of the day. My personal thought is, if copper can maintain a base price of $3.00 a pound in this horrible market, when the market does turn around it's a commodity whose upside is fabulous.
CIN: Copper Fox is still planning a 2013 exploration program to expand the resource at Schaft Creek. Will the results from this program be the deciding factor in Teck's plan to move forward with Schaft Creek?
MS: We had planned one. We have been negotiating with Teck for almost six months now and there are a lot of issues. It's a big project and there are a lot of issues beyond the original contract.
We both worked in a very accommodating way. What do you need, what do we need, how do we make it work? Yes, we designed a program for this year. We sat down and said, "What are your priorities?"
One of the big problems we ran into when we did a feasibility study, was we got a lot of resource calculation moved to the inferred category particularly in some of the high-grade areas of the deposit.
Ironically, most of those holes are ones Teck had drilled when they had the project many years earlier. When they were looking at the model they were looking at it entirely differently obviously because it's inferred.
CIN: What else is required before Schaft Creek will be brought into production?
MS: There's a lot of work yet to be done on the development and really I guess the objectives this year were to work in areas where we can improve the economics and to work in areas where we can look at getting a better definition in that high wall, to make sure that we get the proper slope and we can take advantage of making a bigger starter pit so we don't limit ourselves down the road as we come closer to end of life.
CIN: As per the terms of the joint venture agreement, Teck will be paying a cash total of $60 million to Copper Fox, $20 million of which has already been received. Where will these funds be used? Schaft Creek or to further exploration on other projects – Arizona?
MS: We want to use them wisely, obviously. We're getting a lot of phone calls. We haven't made a decision on that but as I mentioned last year we acquired two assets in Arizona and one of them is at a more advanced stage now than Schaft Creek was when we picked it up.
It's not going to be the same size and scale but it's certainly a project we like, that I think we can do something with. That would be the Van Dyke property in Miami, Arizona. We have another project a little further out in Pima County. We will have to see but we're certainly not in a rush to get out and get anything done.
CIN: But it's definitely most likely going to go towards helping expand these two other properties?
MS: We certainly are going to spend some money on them this year, that's for sure. But we don't have to spend a lot.
CIN: When does Copper Fox become eligible to receive the rest of the funds?
MS: There are milestone decisions. The second payment will not be made until Teck makes a decision to place the project into mining. The final payment would be made when they've actually finished constructing the mining facility.
CIN: How important is it for an exploration development company to secure a partner like Teck? 
MS: It's the only way you get to realize the value of your project. You have to be able to have somebody to buy you out and if they're buying you out then they're going to turn around and try and find a partner.
When you actually have a partner of that scale it really improves your ability to monetize it. For example, we don't have any pretensions of being in the actual mining pit ourselves.
To have them there makes it a lot easier because typically most of the major mines of the world, the same as the big oil and gas fields, are all partnerships with miners.
Teck's biggest copper mine is Antamina and they have Xstrata Mining as a partner. People of that ilk typically bring in other partners and they like them to be industry partners.
CIN: So has this deal made Copper Fox more attractive to other players?
MS: We certainly believe that. We're certainly hearing good words from people in the industry. I think the market's a little different story. It's such a negative market at the moment it's tough on them and I understand that. We think the future is very bright.
CIN: Moving over to Arizona, can you tell me a little more about the Sombrero Butte and the Van Dyke? What are the plans there?
MS: Well, you're looking at about 1.4 billion pounds of copper as a historic estimate on the Van Dyke property and a report that Occidental did when they owned it. We think there's a tremendous upside opportunity with that.
We think Arizona is a great mining district; that particular area has hosted over the past 200 years dozens of mines. It's an area that you don't expect to run into any kind of environmental resistance about going ahead with a project there.
It's got all the facilities and things we didn't have at Schaft Creek. Schaft Creek when we got it was a greenfield project so it was hundreds of miles away from the nearest road or power. Since then, the province has put the infrastructure in.
In Arizona it's there already. We just think it could be brought into an advanced stage very, very rapidly. Sombrero Butte is pure exploration for us. There's been a little bit of exploration done there. It's very near a project that a company called Redhawk is developing and they've had some great success.
We think it may be one of the next developing areas of copper down in the U.S. It's early stage. When you're talking early stage, I don't want to mislead you by saying, "We think this is what it could be" but geologically there's great opportunity there.
Securities Disclosure: I, Andrew Topf, hold no direct investment interest in any company mentioned in this article.
Investing News Network websites or approved third-party tools use cookies. Please refer to the cookie policy for collected data, privacy and GDPR compliance. By continuing to browse the site, you agree to our use of cookies.