Growing stockpiles of copper held by China to back investments has copper market participants concerned that the country may flood the market with copper and send the price on a steep correction.
By Leia Michele Toovey-Exclusive to Copper Investing News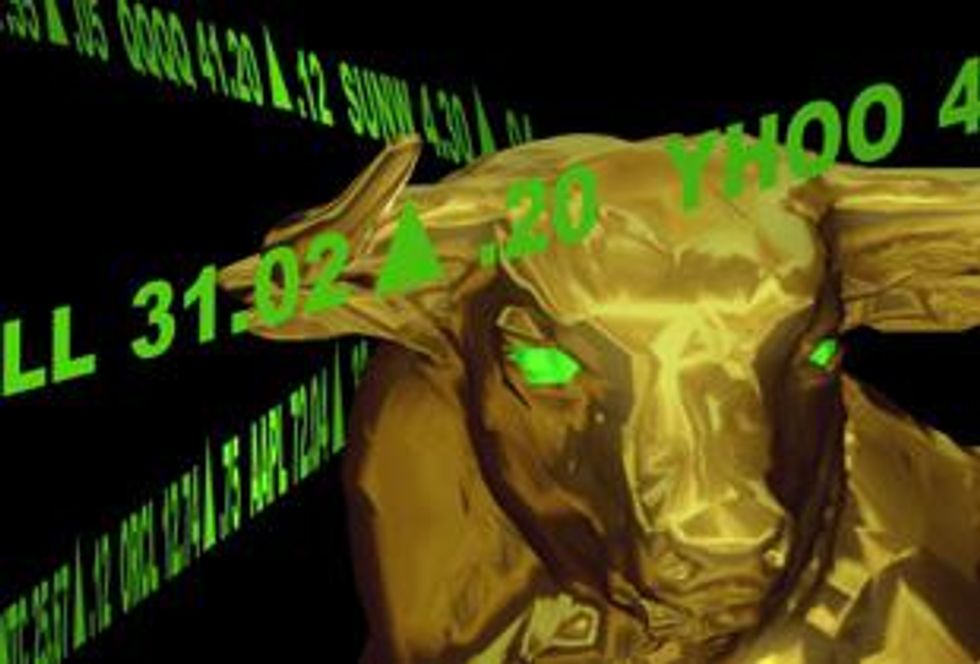 Growing stockpiles of copper held by China to back investments has copper market participants concerned that the country may flood the market with copper and send the price on a steep correction. Copper prices performed poorly in the first quarter—as of last Friday copper had lost 2.4 percent—on reduced Chinese demand and a trend of rising inventories. This was the biggest decline for the period since 2001.  While copper lost ground in Q1, US equities soared on signs that the country's economy is finally turning around.
On Monday, Codelco's CEO sounded the alarm on growing copper stocks in top consumer China. Diego Hernandez told that copper stockpiles in China are "abnormally high," and need to be "watched carefully."
"It is unclear how much stockpiled copper is actually being used as an investment tool in China, and some analysts see it as a significant risk. It's not normal. There is something going on," said Hernandez. "Stocks are high and some people believe the stocks are being used as a financing tool."
Analysts blame the build-up in stocks on the fact that non-mining companies have been buying copper, and using it as collateral for loans. The problem with having copper stocks held as a financing tool is the fact that because this copper is not destined for an end-use, it is easy for the holders to release all of the stocks into the market, and this can lead to a quick price drop. According to Standard Bank,  There are some 600,000 tonnes of copper sitting in bonded warehouses in Shanghai and another 100,000 tonnes in China's southern ports, which represents around 4.4 percent of world mined copper output of about 15.8 million tonnes a year. And 300,000 tonnes of that stock has built up since the beginning of the year.
Despite sounding his warning, Hernandez believes that the copper market will have a supply shortage this year. On Tuesday, metals consulting firm GFMS released its "Copper Survey 2011." In this report, GFMS claims that "[c]opper prices will remain high, with strong demand expected throughout the year."
Speaking at the CRU copper conference on Tuesday, heads of some the world's largest copper miners sounded off on the outlook for the copper market. Charlie Sartain, head of Xstrata Plc.'s (LON:XTA) copper business, told reporters that a build-up in copper stocks, responsible for the metal's worst first quarter in a decade, will end in "the next couple of months" as buyers return to the marketplace. John Mackenzie, head of Anglo American's (LON:AAL) copper business, claimed that copper stocks held by Chinese investors are unlikely to flood the market "any time soon."
Company news
Codelco's copper production will halve by the end of the decade if it doesn't embark on an ambitious mine-growth plan, the chief executive of the world's biggest copper producer said Tuesday. CEO Diego Hernandez told the CRU copper conference in Santiago that the company has a series of "structural projects" that will boost production and allow it to maintain its place as the world's biggest producer. "If we execute everything on the portfolio, we'll add a further 1.3 million metric tonnes by 2020, of which only 300,000 tonnes will be additional, and one million tons will be replacing declining and aging ore grades. If we take no action, our production will be below 800,000 tonnes by 2020," Mr. Hernandez said. Codelco currently produces 1.76 million tons of copper a year and has around 10 percent of the world's copper reserves.
Minmetals Resources Ltd., a unit of China's biggest metals trader, wants to add copper assets in Africa and South America in the next three to five years, according to Executive General Manager Michael Nossel.  The company's strategy is to diversify base metals, and according to Nossel, their current portfolio is overweight in zinc, and underweight in copper.  Yesterday, Minmetals launched an unsolicited $6.5 billion cash offer for Equinox Minerals Ltd (TSX:EQN). If the deal goes through, Minmetals would gain control of the Lumwana copper mine in Zambia and Saudi Arabia's biggest copper deposit. While the offer will be reviewed by the Canadian Government, as was the case with BHP Billiton's (NYSE:BHP) offer for Potash Corporation of Saskatchewan (NYSE:POT), the government may not have as much sway as it did with the Potash bid because the majority of Equinox's assets are located outside of Canada.
Investing News Network websites or approved third-party tools use cookies. Please refer to the  cookie policy for collected data, privacy and GDPR compliance. By continuing to browse the site, you agree to our use of cookies.