Lundin Mining to Acquire Freeport's Candelaria Mine, Chile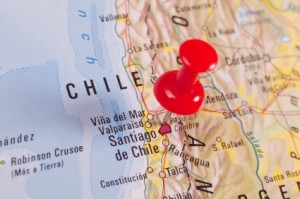 Last Thursday, Seeking Alpha suggested that with Canada's Lundin Mining Corporation's (TSX:LUN) "robust balance sheet and huge free cash flow" would make the company keen for an M&A later this year.
That development came faster than the author expected, as the Globe and Mail reported yesterday that Lundin is looking to buy Freeport-McMoRan Copper & Gold Inc.'s (NYSE:FCX) major Chilean copper mine, Candelaria.
Lundin would be willing to pay over $2 billion for Candelaria, according to the Globe. In addition, Lundin would strike a deal with Franco-Nevada Corp. (TSX:FNV) who would take gold production from the mine for a price of $1 billion.
To be sure, the mine would be a boon for Lundin's copper production, and would help to fill the company's project pipeline, as Seeking Alpha suggested it needs to do. Former Barrick Gold (TSX:ABX) CEO, Aaron Regent, was also said to have expressed interest in Candelaria, as he is currently looking for assets with the goal of building a new mining company.
Located roughly twelve miles south of Copiapó in Chile's Atacama province, the Candelaria mine consists of both an open pit mine and a 6000 metric tonne per day underground operation. Freeport currently owns an 80 percent interest in the mine, with the remaining 20 percent owned by affiliates of Japan's Sumitomo Corporation (OTCMKTS:SSUMY).
Certainly, selling the mine fits with Freeport's strategy – and that of other majors such as BHP Billiton (NYSE:BHP) for that matter – to spin off assets in a bid to hone the company's focus this year. The Globe stated that Freeport has wanted to sell Candelaria for some time, but has been delayed as it is waiting to hear from its partner in the project.
An article from mining.com stated on Friday that Lundin may have already purchased the mine. However, the article also noted that a spokesman for Freeport had "declined to comment on what he called speculation." In any case, news of the deal will add momentum to the growing confidence in copper companies given the rebound in price for the red metal this year.
At close of day on Friday, shares of Lundin Mining were up 0.8 percent, trading at $6.27.
Securities Disclosure: I, Teresa Matich, hold no investment interest in any companies mentioned.
Related reading:
First Quantum to Acquire Lumina Copper in Transaction Valued at $470 Million