Key Major and Junior US Copper Miners
Amid declining ore grades and rising mining costs, investors may want to look closely at regions with low geopolitical risk. After a couple of years of declining production, the United States is set to increase its copper output for a second year on the back of a slew of promising projects.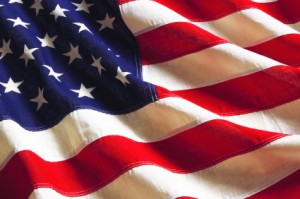 Native Americans used copper to make tools and ornaments as far back as 5,000 BC, but the first modern mining operations in the US emerged in Michigan in the 1840s. The state was the country's leading copper producer until the end of the 19th century, when new mines and modern mining techniques brought Montana and Arizona into the lead. Today, 99 percent of US copper production comes from Arizona, Utah, New Mexico, Nevada and Montana. The remaining 1 percent is produced in Alaska, Idaho and Missouri.

In the wake of the financial crisis, lower copper prices prompted several companies to suspend production at large US mines; as a result, output of the metal declined. But in 2012, US production rose by an estimated 4 percent, to 1.15 million tons, valued at around $9 billion. That was the first increase since 2008. And, for 2013, the US Geological Survey projects that US copper production will increase another 10 percent.
Today, the country is the fourth-largest copper producer in the world, behind Chile, China and Peru. Arizona produced 68 percent of US copper in 2011; that production had a $4.6-billion impact on Arizona's economy and created nearly 50,000 jobs, according to the latest available data from the Arizona Mining Association. Copper was also the largest employer in New Mexico's mining industry and had a production value of $581 million, as per information from a government report.
Major US Mines
Freeport-McMoRan Copper & Gold's (NYSE:FCX) Morenci mine in Southeastern Arizona was the world's ninth-largest copper mine in 2012, according to a company presentation. The company is investing $1.4 billion to increase the mine's capacity by about 225 million pounds of copper in 2014, a 40-percent increase from 2012.
Kennecott, owned by Rio Tinto (LSE:RIO,ASX:RIO,NYSE:RIO), operates the country's second-largest copper mine, Bingham Canyon in Utah. At 19 million tons, the mine has produced more copper than any other mine and it is the largest man-made excavation on earth, "two and three-quarter miles across at the top and three-quarters of a mile deep," as per the company's website. Production has declined in recent years, and was down 16 percent in 2012 due to higher ore hardness, but the company plans to invest $660 million to extend the mine's life to 2029 from 2018.
Meanwhile, Rio Tinto and BHP Billiton's (ASX:BHP,NYSE:BHP,LSE:BLT) $5-billion Resolution copper project could churn out 1 billion pounds of copper per year starting in the early 2020s. The mine is expected to generate nearly $20 billion in federal and other tax revenues and should create 3,700 jobs. The project is currently waiting for a land exchange bill — under which Resolution would receive 2,422 acres of US Forest Service land — to be approved in the US House of Representatives. Opponents are concerned about the environmental and cultural impact of the mine.
Mercator Minerals' (TSX:ML) open-pit Mineral Park copper mine in Arizona, which started production in 2009, has an estimated mine life of 22 years and recoverable production of about 1 billion pounds of copper, 249 million pounds of molybdenum and 14.1 million ounces of silver.
Finally, Augusta Resource's (TSE:AZC,AMEX:AZC) Rosemont copper project in Arizona is expected to produce 243 million pounds of copper annually for over 21 years starting in 2015. As such, it could account for 10 percent of US output, making it the third-largest copper mine in the country.
Copper Exploration Projects in the US
Arizona
Southern Silver Exploration's (TSXV:SSV) Dragoon project, located in Arizona, is targeting a deeply buried porphyry copper and molybdenum system that is potentially similar in size and grade to Rio Tinto and BHP's Resolution project, which is nearby.
Equinox Copper's (TSXV:EQX) Binghampton Copper Queen project is comprised primarily of two previously producing mines in Arizona's so-called copper belt. The Binghampton mine was in production in the early 20th century and produced 157,247 short tons at an average grade of 3.1-percent copper; the Copper Queen mine produced 1,413 short tons at an average grade of 9.95-percent copper, according to Arizona Geological Survey data quoted on Equinox's website. Recent grab samples from five diamond drill core holes at the project range from 0.31- to 22.1-percent copper.
Curis Resources' (TSX:CUV) Florence Copper project could produce up to 1.83 billion pounds of copper over 26 years and is estimated to have a net present value of up to $638 million at a 7.5-percent discount. The company plans to begin the first phase of construction in mid-2013 and hopes to start commercially operating early in 2016. The project's cost to pre-tax net present value ratio of 26 percent is the lowest compared to other selected base metal developers, according to a company presentation.
Australian-American Mining's (ASX:AIW) Blue Bell and De Soto copper-gold-silver projects were in operation in the early 20th century, mining 1.2 million tons at 3.2-percent copper and 280,000 tons at 3.7-percent copper, respectively. The initial exploration target at Blue Bell is for up to 20 million tons at 0.8 percent copper. The company has phase-two drilling, as well as the completion of a maiden resource at Blue Bell and a maiden drilling program at De Soto, planned for the second half of this year.
Excelsior Mining Corp (TSXV:MIN) is working on developing the low cost Gunnison Project within the copper porphyry belt in Arizona. Excelsior released an update to the project's existing resource estimate at the North Star deposit, upgrading 34 percent of the copper previously in the Indicated category to the Measured. Resource estimates for the project now stand with a Measured resource  of 136.1 metric tons (Mt) at a grade of 0.41% copper. Indicated estimates are 362.3 Mt at a grade of 0.29% copper.
Idaho
American CuMo Mining's (TSXV:MLY,OTCQX:MLYCF) CuMo project, near Boise, Idaho, is the largest unmined molybdenum project in the world, according to the company. The project's current mineral resource estimate indicates an annual production of up to 100 million pounds of molybdenum oxide, 67 million pounds of molybdenum metal, 80 million pounds of copper and 3.5 million ounces of silver over a 40-year mine life.
Minnesota                          
PolyMet Mining's (TSX:POM,NYSE MKT:PLM) Northmet project in Northeastern Minnesota is expected to produce 72 million pounds of copper annually in the first five years of production. The project is in the late stages of environmental review, with permits expected in the first half of next year. The company is 25.7-percent owned by Glencore International (LSE:GLEN).
Nevada and California
Nevada Copper's (TSX:NCU) Pumpkin Hollow project in Nevada is expected to produce 274 million pounds of copper yearly in its first five years of operation, with the start of production planned for the second quarter of 2015. Average annual cash flow is estimated at $450 million in the first five years. The company has secured a $200-million loan from RK Mine Finance that includes an offtake agreement. The loan will help fund construction of the mine. The company expects to receive permits in the second quarter.
Canyon Copper (TSXV:CNC,OTCBB:CNYC) owns the New York Canyon copper and molybdenum project in Nevada and the Moonlight porphyry copper project in California. At New York Canyon's most advanced target, Longshot Ridge, the indicated mineral resource estimate is for 16.25 million tons at an average grade of 0.43-percent copper, hosting 139.75 million pounds of copper.  Moonlight's indicated resource estimate shows 161.57 million tons at an average grade of 0.324-percent copper. Canyon believes there is potential to "at least double" the size of the resource at the Moonlight project.
Securities Disclosure: I, Ragnhild Kjetland, hold no investment interest in any company mentioned in this article.