SedEx deposits are a major source of minerals including copper, silver, gold and tungsten- and the single most important source of lead and zinc.
By Leia Michele Toovey- Exclusive to Copper Investing News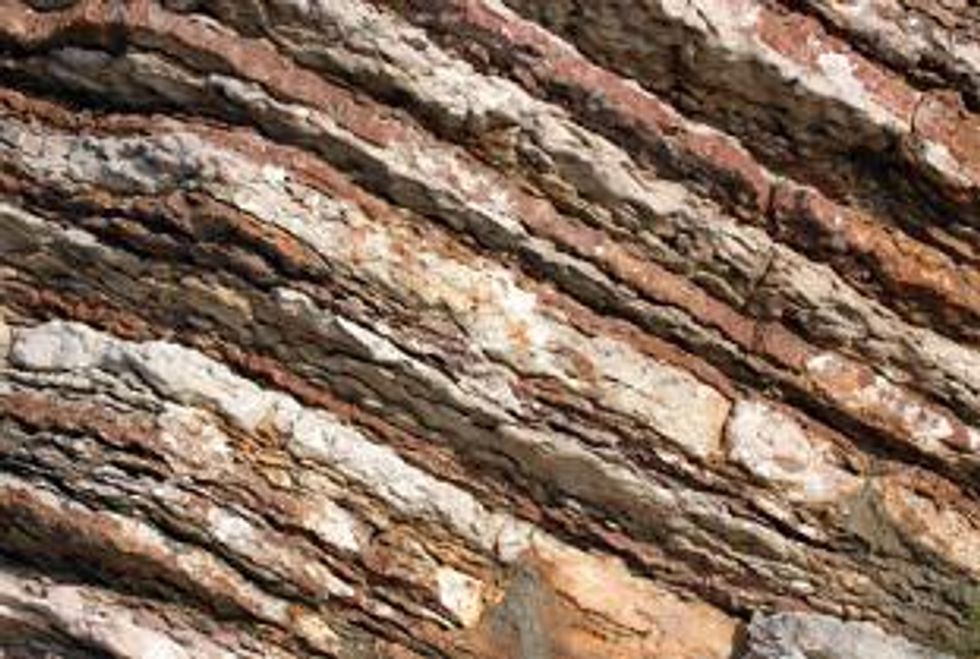 SedEx, or sedimentary exhalative deposits, are ore deposits formed when hydrothermal fluids enter a water reservoir, such as an ocean, and precipitate minerals.  SedEx deposits are a major source of minerals including copper,
silver
,
gold
and
tungsten
– and the single most important source of
lead
and
zinc
.  SedEx deposits are high grade, with an average size of approximately 70 Mt, and can host about 12 percent lead and zinc. Depending on the deposit sub-type they also host variable amounts of valuable by-products including copper, gold and silver.
SedEx deposits are easily distinguished from many other deposit types by the fact that their formation is the result of minerals being deposited through the discharge of metal-bearing fluids into seawater. This is a strong contrast from other deposit types that are formed as a result of some type of intrusive or metamorphic process.
Mineralization types
Classically, SedEx deposits are considered lead-zinc deposits, due to the fact that lead and zinc are generally the most prevalent mineral. As mentioned earlier, these deposits can still host significant amounts of other minerals, particularly  copper, gold and silver.  In addition,  there are a variety of other valuable SedEx deposits.  For example, most of the world's barite deposits are considered to be SedEx deposits. The supergiant deposits of the Zambian Copperbelt are considered to be SedEx-style copper deposits. Some geologists consider the gold deposits of Nevada to be formed by SedEx processes (this concept is controversial because most gold is clearly of later epigenetic origin.)
Formation
There are variances in the manner of how SedEx deposits are formed; however, the general process is the same. They are formed when ore bearing fluids discharge onto a seafloor and mix with seawater.  When the two fluids mix, a variety of chemical processes take place that result in the precipitation of minerals on the seafloor. These deposits are lain down congruent with the stratigraphy of the seafloor, and are fine grained and finely laminated- characteristics of "sedimentary deposits." Concentrated amounts of minerals can be found in "trap sites," which are depressed areas of the ocean floor where the minerals may settle.  Occasionally, mineralization develops in the faults and feeder conduits that fed the mineralizing system.
There are a few different mechanisms that may create the mineralizing fluids that form SedEx deposits. They may be from magmatic fluids from sub seafloor magma chambers and hydrothermal fluids generated by the heat of a magma chamber intruding into saturated sediments. Some geologists theorize that seawater convection cells play a big part in SedEx fluid source.  These sea-water convection cells contain dissolved metals from the sediments they passed through before being heated and forced to the surface. In the case of these sea-water convention, the mineral types found in the SedEx deposits are linked to the depth at which the mineralizing fluids originated. Fluids that come from a shallow depth are rich in iron and manganese, fluids that penetrate deeper pick up lead and zinc.  Copper is picked up by fluids that reach an even greater depth.
The Zambian Copperbelt Province
The Zambian Copperbelt Province is not distinctly composed up of SedEx deposits; like most valuable mineral districts, the region is composed of a variety of deposit types including SedEx, IOCG, and VMS. The Zambian Copperbelt is one of the world's greatest copper provinces. Development of the Copperbelt commenced in the 1930s and up to 1990 mining had produced 1122 Mt of ore grading 2.7% Cu, producing over 25 Mt of copper metal. Total Copperbelt reserves are estimated to be in excess of 2000 Mt. The area witnessed a resurgence in exploration interest following the end of socialist rule in Zambia- which in turn led to the privatization of the Zambian copper mines.
Miners and explorers with interests in SedEx deposits
Selwyn Resources Ltd. (TSXV:SWN)
Selwyn Resources Ltd. is a publicly traded, Canadian base metals exploration and development company. The company's core project is the world class Selwyn Project, located in eastern Yukon. The Selwyn Project has reactivated the Howard's Pass zinc-lead district, and since 2005 the company has invested approximately $70M to define the Selwyn deposit as one of the largest undeveloped zinc-lead deposit in the world.
Avannaa Resources is a mineral exploration company, founded in 2006 and exclusively focused on Greenland. Avannaa is targeting sedimentary hosted copper of the Zambian copper-belt style in Northern Greenland.
Rox Resources Ltd. (ASX:RXL)
Rox Resources is an Australian exploration company with projects in the Northern Territory of Australia, including the Myrtle zinc-lead project and the Marqua phosphate project. A SedEx style deposit has been identified by Rox at the Myrtle prospect, where an Inferred Mineral Resource of 43.6 million tonnes grading 4.09% zinc and 0.95% lead has been delineated to JORC Code standards.
Investing News Network websites or approved third-party tools use cookies. Please refer to the  cookie policy for collected data, privacy and GDPR compliance. By continuing to browse the site, you agree to our use of cookies.