Augusta Resources Recommends Rejection of HudBay Offer
Augusta Resources sees HudBay's takeover bid as "lowballing" and "opportunistic," recommending that shareholders reject the deal.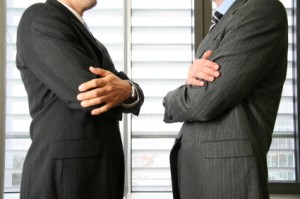 It's been just over two weeks since an unsolicited all-share bid for Augusta Resources (TSX:AZC) by HudBay Minerals (TSX:HBM) was made and Augusta has finally put together its recommendation to shareholders.
Augusta is looking for more support in the rejection of HudBay's C$540-million offer. The company has already garnered unanimous support for the action from directors, shareholders and insiders, who hold over 33 percent of Augusta's common shares.
"The unsolicited offer is grossly inadequate and does not come close to recognizing the full and fair value of Augusta and the world-class Rosemont project," said Richard Warke, Augusta's Executive Chairman in a company statement, adding that the offer is "not only is opportunistic, failing to compensate Augusta's shareholders adequately at a time when the Company is at an inflection point of significant value creation, but it replaces this lost value with an increased exposure to risk."
Gil Clausen, CEO of Augusta was of a similar opinion on Monday during a conference call. "Rosemont is a high-quality, world-class asset. We will not let HudBay steal this asset with this low-ball bid," he said.
Timing?
The Financial Post wrote that the takeover battle between the two companies hinges on the question of how far Augusta is from getting the permits.
Given that Augusta has already secured the majority of its permits for the Rosemont project, and is currently waiting the final Clean Water Act permit and the final Record of Decision for the project this could really be about timing. According to the timeline of activity on the company's website, Augusta is expecting to receive the final permit in the fast-approaching second quarter of 2014, a feat Clausen believes is well within reach.
Once the permits are secured, the company will be able to move ahead with the development plans for the Rosemont copper project which reportedly hosts a large copper/molybdenum reserve of 5.9 billion pounds of copper and 194 million pounds of molybdenum
"Rosemont provides HudBay with substantially more than what our shareholders get in return," Clausen explained, expanding that HudBay's bid was announced "right before transformational events — events that our shareholders have been anticipating for years."
HudBay, on the other hand, believes that Augusta's board has been overly optimistic about the Rosemont project and has called into question whether or not the company has the expertise or resources required to meet its targets.
While the company is currently recommending that the bid by HudBay be rejected, Augusta has also hinted at having signed other confidentiality agreements with other possible bidders. That being said, the likeliness that more interested parties will start to crop up has increased.
In a note to clients, CIBC World Markets analyst Tom Meyer wrote that "[w]e would not be surprised to see a competitive bidding process begin now that [HudBay] has set the lowball anchor price."
The question then is whether or not HudBay will increase its bid for the Arizona-based company.
Securities Disclosure: I, Vivien Diniz, hold no investment interest in any of the companies mentioned.