5 Top Pharma Stocks on the TSX Year-to-Date
As investors look ahead to the remainder of 2018, we've put together a list of the top-gaining pharmaceutical stocks on the Toronto Stock Exchange.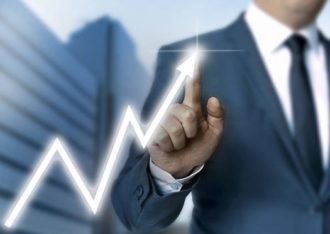 Since the beginning of 2017, it's been proven that the pharmaceutical industry is on an upward swing following a dismal 2016.
A market report from Deloitte on the life science sector as a whole projects the overall industry will reach $8.7 trillion by the year 2020. Investopedia wrote that despite the inherent risk of pharmaceutical investment, "stable cash flows, solid balance sheets, and pricing power" offset the risk,making this sector a defensive one that is relatively immune to the economic cycle.
With Q1 2018 coming to a close, here the Investing News Network profiles the top pharma stocks on the TSX year-to-date. The companies listed below have market caps of less than $500 million. All figures and numbers are current as of market close on March, 29 2018 with data compiled from Google Finance.
1. Zymeworks (TSX:ZYME)
Market cap: $394.90 million; year-to-date percentage gain: 54.12percent; current share price: $15.51
Top on the list is the biopharmaceutical company, Zymeworks. It has a focus on developing multifunctional therapeutics, such as ZW49 product candidate which may have indications for breast, gastric, and other HER2-expressing cancers.
Revenue for the company increased to $51.8 million in 2017 from $11 million in 2016. The big increase was primarily from a upfront fee received from Janssen under a license agreement to develop six bispecific antibodies, which may be worth up to $1.45 billion if successfully completed. Ali Tehrani, Zymeworks' President and CEO, in the press release said, "We continued to generate promising clinical results for ZW25, added a sixth global pharmaceutical partner, and saw important progress in our partners' programs as they advanced compounds utilizing our technology towards the clinic."
Zymeworks intends to file an Investigational New Drug application this year to begin clinical trials with ZW49 for patients with HER2-expressing cancers.
2. Cardiome Pharma (TSX:COM)
Market cap: $105.30 million; year-to-date percentage gain: 53.53 percent; current share price: $3.04
Cardiome isa pharmaceutical company engaged in the development and commercialization of cardiovascular therapies for heart disease. For approved products, Cardiome has Xydalba to treat acute bacterial skin and skin structure infections, Brinavess for fast conversion of recent onset atrial fibrillation to sinus rhythm and more.
Though Cardiome had a small decrease in revenue last year from $25.3 million to $24 million in 2016. In March the company had positive news from Health Canada granting Xydalba priority review for it's new drug application. There is also a proposed transaction between Cardiome and Cipher to close the transaction Cipher would sublicense the commercial rights to Xydalba as part of the Canadian business for acquisition.
"This decision underscores the significant medical need that exists for Canadians suffering from acute bacterial skin and skin structure infections (ABSSSI)," said Kiran Bhirangi, VP of medical affairs and clinical development in the press release. "We believe that Xydalba offers medical professionals an effective, yet flexible, dosing option that allows them to manage hospital administered antibiotic therapy for these serious infections.
3. Fennec Pharmaceuticals (TSX:FRX)
Market cap: $285.54 million; year-to-date percentage gain: 18.9percent; current share price: $15.28
Fennec is developing pharmaceuticals focused on the development of sodium thiosulfate (STS) for preventing cisplatin-related ototoxicities in pediatric patients. The ototoxicities are caused in patients from platinum-based therapies, and Fennec is developing drug candidates such as Pedmark, an STS to combat the problem.
In March, the company received fast track designation for Pedmark because there are no drug approved in the US for the ototoxicities conditions.
"We believe the receipt of Fast Track designation from the FDA highlights the serious nature of hearing loss that patients have following cisplatin chemotherapy and the current lack of safe and effective treatments," said Rosty Raykov, President and CEO of Fennec. "We look forward to the more frequent interactions with the Agency that the Fast Track designation provides, as we prepare for the NDA filing."
Don't forget to follow us @INN_LifeScience for real-time news updates!
Securities Disclosure: I, Gabrielle Lakusta, hold no direct investment interest in any company mentioned in this article.