Pharmaceutical Investing
Top 10 Pharma Companies by Revenue
May. 23, 2023 01:15PM PST
Here's a breakdown of the top pharmaceutical stocks by revenue in 2022, according to information from research firm Fierce Pharma.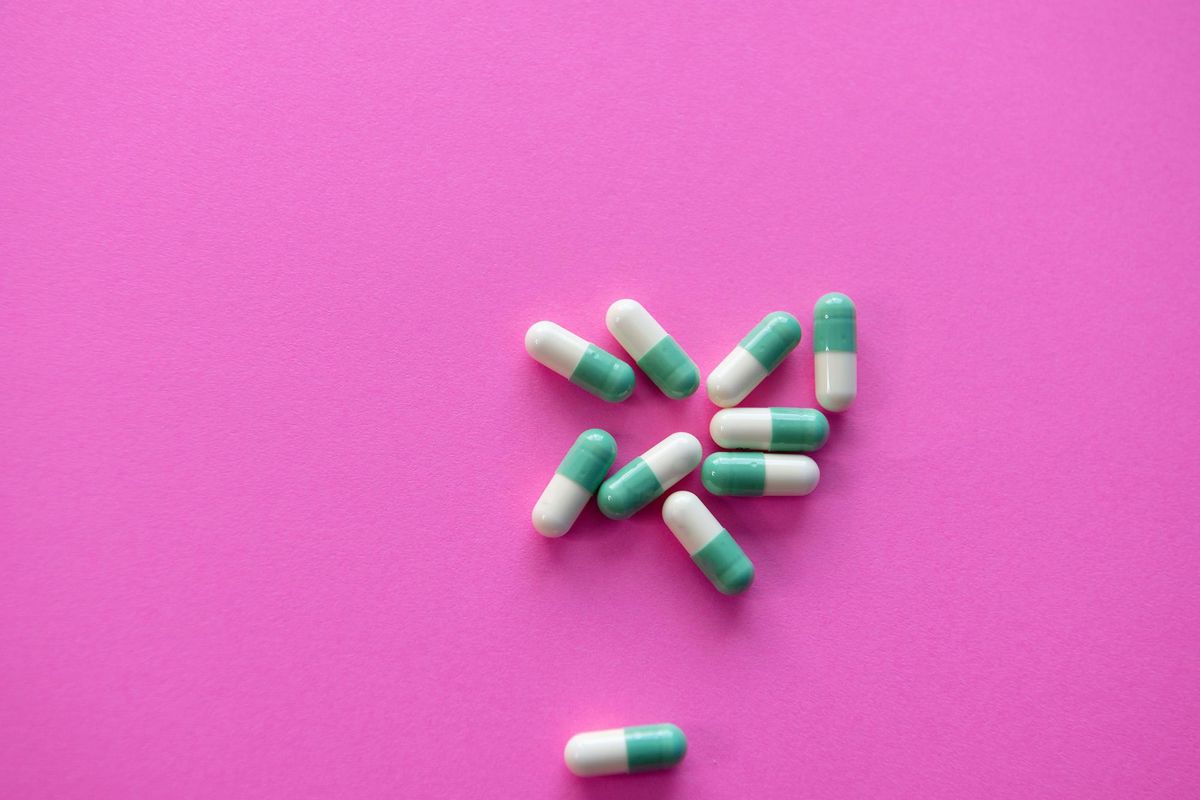 The pharmaceutical industry is the cornerstone of drug development, commercialization and marketing.
According to Statista, pharma sector revenues topped US$1 trillion for the first time in 2014, and has steadily increased since then to reach US$1.48 trillion in 2022. North America is the largest growth segment thanks to the behemoth US pharmaceutical industry. In terms of prescription drugs alone, Evaluate Pharma estimates that sales will reach US$1.6 trillion by 2028.
So which companies are responsible for the most growth and innovation in the pharma space?
---
Here the Investing News Network provides an overview of the top 10 pharma companies by revenues, based on data compiled by Fierce Pharma. Read on to learn how they're driving the market forward.
2022 revenue: US$100.33 billion
At the top of the list is Pfizer, a world-renowned research pharmaceutical company developing drugs in a wide range of areas, including oncology, inflammation and immunology, vaccines, internal medicine and rare diseases.
While Pfizer was eighth on this list in 2020, its revenues leaped 94 percent year-on-year in 2021, taking the company to second place. The rise was due in large part to its "wildly successful" COVID-19 vaccine, which continued to drive revenues for the pharma giant in 2022 — Pfizer achieved a record-breaking US$100.33 billion in revenues last year. However, Fierce Pharma states that "those salad days won't last forever. 2023 is set to put a squeeze on Pfizer's COVID-dependent revenues."
2022 revenue: US$94.94 billion
Pharmaceutical titan Johnson & Johnson is actively involved in research and development, as well as manufacturing and sales, for consumer, pharmaceutical and medical device products, among others.
Under the consumer products umbrella are items for baby care, oral care, skin care and women's health. In terms of pharmaceuticals, the company is focused on five major therapeutic areas: immunology, infectious diseases and vaccines, neuroscience, oncology and cardiovascular and metabolic diseases. It also manufactures over-the-counter pharmaceuticals.
Johnson & Johnson's steady revenues year after year continue to place it at or near the top of the heap among the world's biggest pharma companies. Looking forward, Fierce Pharma says Johnson & Johnson "faces at least one notable challenge" — patents for its top drug Stelara are set to expire in September 2023, and a number of biosimilar drug candidates are currently in either late-stage development or have applied for US Food and Drug Administration (FDA) approval.
2022 revenue: US$66.26 billion
Headquartered in Basel, Switzerland, F. Hoffmann-La Roche, commonly known as Roche, operates two key divisions: pharmaceuticals and diagnostics. Roche Holding is its holding company.
Roche Diagnostics is made up of five key business areas: Roche Applied Science, Roche Professional Diagnostics, Roche Diabetes Care, Roche Molecular Diagnostics and Roche Tissue Diagnostics. The sectors Roche targets in its pharmaceutical division are as follows: oncology, neuroscience, infectious diseases, immunology, hematology, hemophilia, ophthalmology and pulmonology.
Although total revenues for Roche only increased by 0.8 percent from 2021 to 2022, the company managed to remain the third top pharma company by revenue.
2022 revenue: US$59.28 billion
Merck & Company's therapeutic areas include diabetes, cancer, multiple sclerosis and fertility. The conditions it aims to treat include cancer, HIV, HPV, Ebola, hepatitis C, cardio-metabolic disease and antibiotic-resistant infections.
Merck's total revenues increased by 22 percent in 2022 along with sales of some of its blockbuster drugs, including HPV vaccine Gardasil, which netted US$6.9 billion in sales for the year.
2022 revenue: US$58.05 billion
AbbVie is a research-driven biopharmaceutical company that develops products for chronic autoimmune diseases, neurological diseases and metabolic diseases, as well as diseases in the fields of gastroenterology, dermatology and oncology.
The company's product Humira treats rheumatoid arthritis, chronic plaque psoriasis, Crohn's disease, ankylosing spondylitis, psoriatic arthritis, polyarticular juvenile idiopathic arthritis and non-infectious uveitis.
Moving forward, Abbvie will need to shift focus as Humira (one of the top-selling pharmaceuticals in history) has lost its market exclusivity in the US, and biosimilar drugs are starting to gain market share in both the US and Europe, according to Fierce Pharma.The company is expected to lean more on its immunology offerings Skyrizi and Rinvoq, and may also tap into its war chest for more M&A.
2022 revenue: US$50.54 billion
Similar to Roche, Novartis is based in Basel, Switzerland. The company is focused on a wide range of disease areas, including various cancers, malaria, leprosy and sickle cell disease. Novartis is also developing a cell and gene therapy technology platform that includes adeno-associated virus-based therapy, CAR T-cell therapy and gene therapy based on CRISPR.
Revenues for Novartis fell slightly in 2022 from US$51.63 billion in 2021, dropping it to the sixth spot on the list of the world's top pharma companies by revenue. Fierce Pharma states that the company ranks as the 10th top pharma company in the US, and the company's CEO has put plans in motion to improve its status and move up into the top five.
2022 revenue: US$46.16 billion
Pharmaceutical giant Bristol-Myers Squibb Company researches, develops and delivers medicines for the treatment of serious diseases, focusing on the areas of hematology, oncology, cardiology and immunology. The company launched a US$74 billion mega merger with Celgene in November 2019.
Revenues for Bristol-Myers Squibb in 2022 ticked down by a marginal 0.5 percent year-on-year, not enough to bump the company from its spot as the seventh top pharma company by revenue. Much like a few of its peers, Bristol-Myers Squibb's sales leader, Revlimid, is slowly losing ground, but the company is placing bets on increases from its blockbuster drugs Eliquis and Opdivo.
2022 revenue: US$45.22 billion
Based in France, Sanofi's products and pipeline include treatments for diabetes and cardiovascular disease, cancers, immune system disorders, multiple sclerosis, rare diseases and rare blood disorders. Sanofi is the world's largest producer of vaccines thanks to its subsidiary Sanofi Pasteur.
In 2022, Sanofi moved up one spot on this list to reach eighth place, with revenues up by 7 percent over 2021. The company's lead revenue generator is Dupixent. Approved by the FDA in 2017 for atopic dermatitis, the drug has been greenlit for additional uses in recent years, further fueling revenue growth.
2022 revenue: US$44.35 billion
Multinational pharma and biotech firm AstraZeneca specializes in several therapeutic areas, including oncology, cardiovascular, respiratory, central nervous system, pain control and infection.
The company has several partnerships with other pharmaceutical and biotechnology companies, including Regeneron Pharmaceuticals (NASDAQ:REGN) and Ionis Pharmaceuticals (NASDAQ:IONS).
Year-on-year, AstraZeneca's revenues were up 18.59 percent from 2021 figures, helping the pharma company break past the US$40 billion mark for the first time and advance from the last spot the previous year to rank ninth in 2022.
2022 revenue: US$36.15 billion
Last on this list of the top pharma companies by revenue, GSK has three main business divisions: pharmaceuticals, consumer healthcare and vaccines. Its pharmaceutical offerings include products for asthma, cancer, infections, diabetes and mental health. In terms of consumer healthcare, GSK has products for oral healthcare and cold sores, as well as nasal strips and nicotine patches.
Revenues for GSK in 2022 fell by nearly 23 percent from US$46.92 billion in the previous year. The company is undergoing major changes, including exiting consumer health with the spinoff of Haleon.
This is an updated version of an article first published by the Investing News Network in 2019.

Don't forget to follow us @INN_LifeScience for real-time news updates!
Securities Disclosure: I, Melissa Pistilli, hold no direct investment interest in any company mentioned in this article.
https://twitter.com/INN_Resource
https://www.linkedin.com/in/melissa-pistilli-865271a9/
mpistilli@investingnews.com
Melissa Pistilli has been reporting on the markets and educating investors since 2006. She has covered a wide variety of industries in the investment space including mining, cannabis, tech and pharmaceuticals. She helps to educate investors about opportunities in a variety of growth markets. Melissa holds a bachelor's degree in English education as well as a master's degree in the teaching of writing, both from Humboldt State University, California.
How to Invest in Pharmaceuticals:
Investing News Network websites or approved third-party tools use cookies. Please refer to the cookie policy for collected data, privacy and GDPR compliance. By continuing to browse the site, you agree to our use of cookies. 
Melissa Pistilli has been reporting on the markets and educating investors since 2006. She has covered a wide variety of industries in the investment space including mining, cannabis, tech and pharmaceuticals. She helps to educate investors about opportunities in a variety of growth markets. Melissa holds a bachelor's degree in English education as well as a master's degree in the teaching of writing, both from Humboldt State University, California.