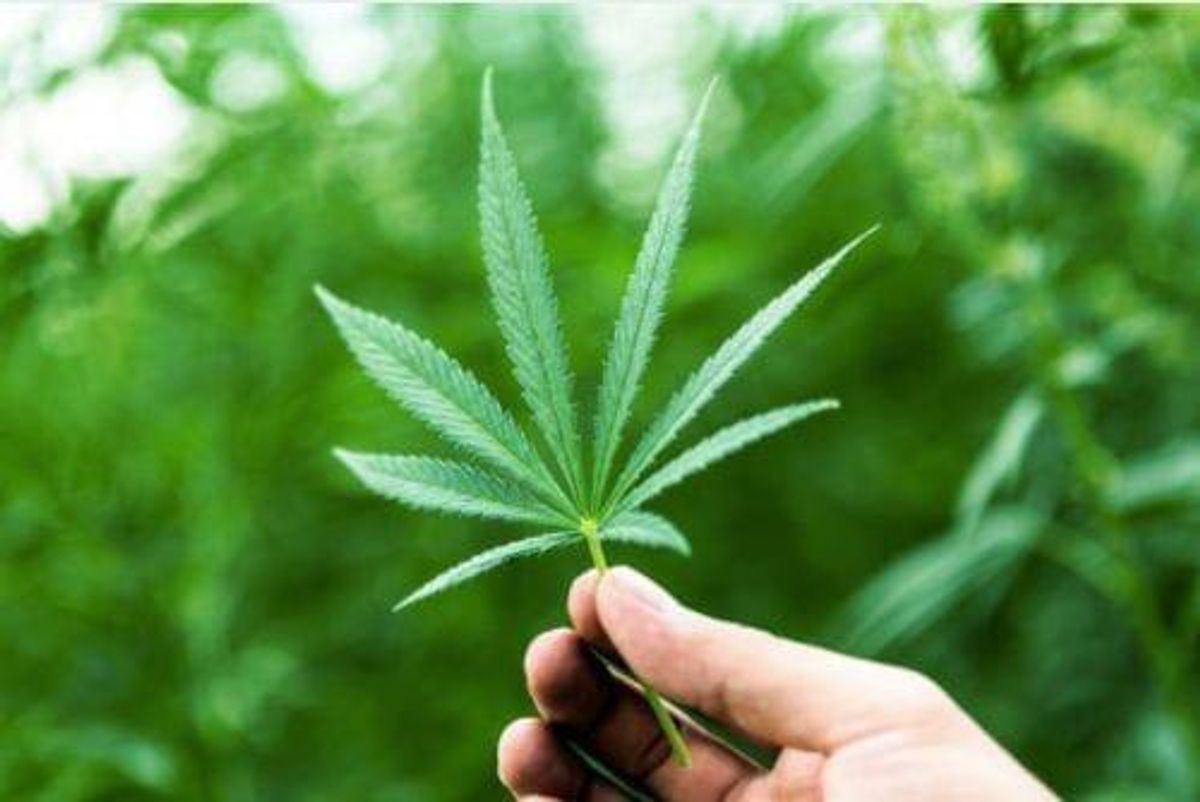 The Investing News Network rounds up some of the biggest company and market news in the cannabis market for the past trading week.
During the past trading week (January 7 to 11), a new report indicated Aphria (TSX:APHA,NYSE:APHA) CEO Vic Neufeld would step down from his position at the company and renounce his board seat.
Meanwhile, the launch of Canadian pharmacy retailer Shoppers Drug Mart's new medical cannabis online store also made headlines throughout the week, along with the decision from a shareholder group to protect a company from unwanted acquisitions.
Here's a closer look at what some of the biggest news was during last week's trading period.
On Thursday (January 10), The Globe and Mail reported that Neufeld would be leaving the company following his handling of a short attack on the company and a lagging share price.
"The company, based in Leamington, Ont., is hoping to attract a prominent executive with global know-how to step into Mr. Neufeld's job — and not necessarily someone from the cannabis sector," it said.
On Friday (January 11), Aphria issued its financial statement for its fiscal 2019 Q2, confirming the transition of Neufeld and Co-founder Jakob Ripshtein from the executive team at the company.
"Now with legalization and globalization, including a huge market opportunity with positive developments in the US, Aphria's next generation of leadership may take the reins," Neufeld said.
During a conference call with analysts and investors on Friday, Neufeld said Aphria needs a "globally minded" leadership team to lead it into the next phase. The departing executive said newly appointed chairman Simon Irwin asked him to stay close to the company even after the transition.
The departing chief executive expressed his support for the company and its vision as part of his remarks.
$APHA chairman Irwin Simon requested for departing executives to still participate with the company following the transition, according to Neufeld.

— Bryan Mc Govern (@McGbryan) January 11, 2019
Shoppers opens digital doors to its cannabis store
Shoppers, a subsidiary of Loblaw Companies (TSX:L), launched its e-commerce hub for medical cannabis sales on Tuesday (January 8). The site currently carries 24 medical marijuana products from five publicly traded licensed producers (LPs), and three subsidiaries of two public LPs.
"As medical cannabis is increasingly prescribed to Canadians for its therapeutic benefits, our goal is to enhance the service and support that patients receive through this process," said Jeff Leger, president of Shoppers.
Following the opening of the online shop, The Flowr Corporation (TSXV:FLWR) confirmed it has also secured a supply deal with Shoppers.
"We have signed supply agreements with [10 LPs] and will be introducing more products in the coming days and weeks from them," a Loblaw Companies representative told the Investing News Network (INN) in an email response.
Latest round of analysis from Wall Street shows encouraging signs for industry
Vivien Azer, managing director and senior research analyst specializing in the beverage, tobacco and cannabis sectors for Cowen (NASDAQ:COWN), issued a new note to investors in which she raised her projection for the sale of cannabis in the US to US$80 billion by 2030.
The analyst also shared positive comments on the two producers Cowen covers: Canopy Growth (NYSE:CGC,TSX:WEED) and Tilray (NASDAQ:TLRY).
Azer projected a revenue increase from C$239 million in the fiscal 2019 year to C$778 million in the fiscal 2020 year for Canopy. She added that Tilray has taken meaningful steps to expand into the international cannabis market.
Later in the week, the bullish sentiment for the space from Wall Street continued, as US investment bank Piper Jaffray Companies (NYSE:PJC) began its coverage of Canopy and Tilray with 12-month price targets of US$40 and US$90, respectively.
The new coverage sent shares of Canopy soaring, with the company rising over 30 percent in the week.
Moves in public exchanges
This week investors found out about two new listings for senior exchanges. After much speculation and public comments on Tuesday, CannTrust Holdings (TSX:TRST) finally confirmed its application for a cross listing on the New York Stock Exchange (NYSE).
"A listing on the NYSE is a natural step forward in our evolution as we look to broaden our investor base, increase the Company's exposure and expand our business on an international scale," Peter Aceto, CEO of CannTrust, said in a statement.
Additionally, fellow Canadian LP The Supreme Cannabis Company (TSXV:FIRE) announced it has received conditional approval to uplist to the Toronto Stock Exchange (TSX).
If approved, Supreme would join six fellow LPs on the TSX; the Canadian exchange would then have a total of 10 cannabis-related listings and two exchange-traded funds.
Market updates
As investors await the lock up of Tilray shares to end next week, parent company Privateer Holdings has informed the market that it does not intend to "register, sell or distribute the 75 million shares" it owns in the cannabis producer.
"When we decide to distribute shares, we will do so in an orderly and deliberate manner to maximize tax-efficiency considerations for Privateer investors, while also taking into consideration potential impacts on Tilray's public float," said Michael Blue, managing partner at Privateer Holdings
In a move to combat unwanted offers from outside players, a group of shareholders representing approximately 26 percent of Origin House (CSE:OH) announced they would band together to agree and support the leadership of the company.
"We are seeking to protect the Company from opportunistic paper bids designed on taking advantage of shareholders by offering short-term gain while depriving them of the more significant potential long-term value that we are building," said Marc Lustig, CEO of Origin House and member of the new group.
This was done in the wake of volatility in the sector and following a hostile takeover bid from Green Growth Brands (CSE:GGB) for Canadian LP Aphria.
Origin House confirmed it has received "several" offers from public cannabis companies seeking stock-based acquisition deals. As such, management of the company believes "there is a growing risk of hostile takeover activity."
Aurora Cannabis (NYSE:ACB,TSX:ACB) investors faced a rollercoaster road this week as shares of the company dropped following a new indication of revenue for its fiscal 2019 Q2.
However, on Wednesday (January 9) the stock quickly recovered and began climbing in value again.
The full results for Aurora will be shared on February 11. The management team for Aurora now believes the producer will be able to reach sustained positive earnings before income, taxes and amortization starting in its fiscal Q4 2019.
After completing a reverse takeover, Zenabis (TSXV:ZENA) completed its public launch on Thursday and is now trading on the TSX Venture Exchange.
"Our goal is not only to maintain our commitments to domestic sales partners, but for Zenabis to become the supplier of choice across a range of international markets," said Monty Sikka, chair of the board of directors for Zenabis.
Lift expo in Vancouver
This weekend the Lift & Co. (TSXV:LIFT) cannabis expo kicks off, and INN will have investors covered on the latest from the show floor with exclusive interviews, panel recaps and stories about industry leaders and new emerging companies in the space.
This year's edition of the expo was launched by the Cannabis Business Conference portion of the conference. For a full recap of the event, click here.
Don't forget to follow us @INN_Cannabis for real-time news updates from the show floor at the Lift & Co. Expo in Vancouver.
Securities Disclosure: I, Bryan Mc Govern, hold no direct investment interest in any company mentioned in this article.
Editorial Disclosure:The Flowr Corporation, The Supreme Cannabis Company and Green Growth Brands are clients of the Investing News Network. This article is not paid-for content.
---
** This article is updated each week. Please scroll to the top for the most recent information**
Cannabis Weekly Round-Up: Aphria Responds to GGB Offer
By Bryan Mc Govern, January 4, 2018
During the past trading week (December 31 to January 4), Aphria's (NYSE:APHA,TSX:APHA) new chairman issued an additional response to a takeover bid from a US cannabis multi-state operator.
The gains from short sellers thanks to the cannabis public space during December also made headlines throughout the week, alongside the state of initial public offerings (IPOs) cannabis market in Canada during 2018.
Here's a closer look at what some of the biggest news was during last week's trading period.
Short sellers profit from cannabis downturn in December
A new market report from S3 Partners, a financial technology and analytics firm, found short sellers of cannabis stocks made US$431.9 million during the month of December. This rush in gains was due to a particular stock: Aphria.
The Canadian licensed producer was the target of a short seller report from Quintessential Capital Management and Hindenburg Research in December and faced the launch of a hostile takeover bid from Green Growth Brands (GGB) (CSE:GGB), a US multi-state operator of cannabis assets.
"Aphria short sellers were actively shorting into its price decline, more than tripling the size of their short bets since the beginning of November," wrote Ihor Dusaniwsky, managing director of predictive analytics with S3 Partners.
Aphria chairman offers new comments on GGB bid
Irwin Simon, a newly appointed chairman of Aphria told CNBC's Squawk Box there has not been an official offer from GGB at this time. When asked if there is a possibility for the two companies to act as "strategic partners" Simon said currently it's not happening but in the future it could change.
On Monday (December 31) GGB reaffirmed its position to launch an official offer for Aphria with an update to shareholders. Peter Horvath, CEO of GGB, said investors are confident the stock will reach a C$7 price per share, a condition the company needs to reach in order to launch it's intended 45 percent premium offer for Aphria shareholders.
"Aphria's board has two options: Engage with Green Growth as a serious buyer to create real value or continue their endless analysis which will result in the destruction of shareholder value," GGB said.
Cannabis IPOs attract C$490 million in 2018
As part of its quarterly IPO survey PwC Canada indicated throughout 2018 cannabis stock launches were able to raise C$491 million.
PwC indicated the Canadian Securities Exchange (CSE) enjoyed a busy year thanks to the cannabis and junior mining sectors. The survey from the research agency does not factor in reverse takeovers, a popular method of listing for CSE issuers in the cannabis space.
Cannabis companies with intentions in the US market have elected to go public on the CSE due to market regulations from other Canadian exchanges related to the illegal status of the drug on a federal level in the US.
Alberta premier highlights retail cannabis market
Premier Rachel Notley lauded Alberta's cannabis retail operations as the most advanced ones of the country.
"We have more product and more access to the product in Alberta than in other parts of the country," the premier told CTV Calgary.
Currently Alberta counts with 65 officially licensed retailers, a bigger amount than Quebec and BC combined. Ontario will open its doors to the retail market through a roll-up of applicants starting in April.
As part of a retail trade update in October, Statistics Canada revealed Canadians had spent C$43 million at cannabis stores during the first two weeks of legalization.
At the time, the federal government agency indicated Alberta came in second place for sales revenues, behind Ontario, bringing in C$5.6 million.
Don't forget to follow us @INN_Cannabis for real-time news updates!
Securities Disclosure: I, Bryan Mc Govern, hold no direct investment interest in any company mentioned in this article.
Editorial Disclosure: Green Growth Brands is a client of the Investing News Network. This article is not paid-for content.
Investing News Network websites or approved third-party tools use cookies. Please refer to the  cookie policy for collected data, privacy and GDPR compliance. By continuing to browse the site, you agree to our use of cookies.