Canbud Distribution Corporation (CSE: CBDX) (FSE: CD0) ("Canbud" or the "Corporation") announces its subsidiary Empathy Plant Co. has completed the full development of its vegan multivitamin formula exclusively for women.

Unique Vegan Women's Multi-Vitamin with 100% Compostable Packaging
To view an enhanced version of this image, please visit:
https://orders.newsfilecorp.com/files/7448/81051_95aa98db045cb95d_001full.jpg
This formula was developed to provide the market with a daily female specific multivitamin offering in 100% compostable packaging. The multivitamin will work synergistically with Empathy Plant Co's. Green Energy and Complete Plant Protein products and will be sold as a plant-based health system. It will be available in vegetable capsules and will provide the following benefits:
1. Promotes overall health
2. Supports hormone balance
3. Supports hair, skin, and nail health
4. Supports metabolism
5. Increased energy
6. Immune function
7. Bone health
8. Eye health
9. Muscle function
10. Source of antioxidants
Canbud's CEO, Steve Singh, comments: "We continue to add products that support our health and wellness theme. As we near commercialization I'm very excited to see our innovation pipeline strengthen and believe it will give us a great competitive advantage in a highly coveted consumer demographic."
The time of market release will be announced at a further date once production timelines are finalized.
Follow all Empathy Plant Co. developments by entering your email at empathyplantco.com or following on Instagram.com/empathyplantco.
About Canbud Distribution Corporation
Canbud Distribution Corporation is a science and technology health and wellness company that encompasses plant based, psychedelic pharmaceutical and non-psychedelic nutraceutical, and hemp cannabinoids (CBD) verticals.
www.canbudcorp.com
https://www.instagram.com/canbudcorp/?hl=en
https://twitter.com/canbudcorp
https://www.linkedin.com/company/canbud-distribution-corp/?viewAsMember=true
https://www.instagram.com/empathyplantco/?hl=en
For further information, please contact:
ir@canbudcorp.com
or
Robert Tjandra, President and COO
Tel: 1 416 847 7312
Notice Regarding Forward Looking Information
This news release is not an offer to sell, or a solicitation of an offer to buy or sell, any securities of the Corporation and may not be relied upon in connection with the purchase or sale of any such security.
This news release contains "forward-looking information" within the meaning of Canadian securities legislation. The forward-looking information contained in this news release represents the expectations of the Corporation as of the date of this news release and, accordingly, is subject to change after such date. Forward-looking information includes information including statements with respect to the future exploration performance of the Corporation. Forward-looking information is based on, among other things, opinions, assumptions, estimates and analyses that, while considered reasonable by the Corporation at the date the forward-looking information is provided, are inherently subject to significant risks, uncertainties, contingencies, and other factors that may cause actual results and events to be materially different from those expressed or implied by the forward-looking information. The risks, uncertainties, contingencies and other factors that may cause actual results to differ materially from those expressed or implied by the forward-looking information may include, but are not limited to (i) adverse market conditions; (ii) risks inherent in the CBD, psychedelics and vegan protein industries in general or (iii) risks generally associated with the Corporation's business, as described in the Corporation's public filings on SEDAR, which readers are encouraged to review in detail prior to any transaction involving the securities of the Corporation. Actual results and future events could differ materially from those anticipated in such information. These and all subsequent written and oral forward-looking information are based on estimates and opinions of management on the dates they are made and are expressly qualified in their entirety by this notice. Except as required by law, the Corporation does not intend to update these forward-looking statements. Readers should not place undue importance on forward-looking information and should not rely upon this information as of any other date.
NOT FOR DISTRIBUTION TO U.S. NEWSWIRE SERVICES OR FOR DISSEMINATION IN THE UNITED STATES.
To view the source version of this press release, please visit https://www.newsfilecorp.com/release/81051
News Provided by Newsfile via QuoteMedia
Request an Investor Kit:
Canbud Distribution
Keep reading...
Show less
Click here to read the previous cannabis market update.
During the first few months of investment time in 2021, cannabis faced some volatility alongside optimism about federal changes in the most important market for the drug.
The cannabis business found its stride during Q1 thanks to policy change signals and consolidation.
To find out more, the Investing News Network (INN) asked experts about progress in the market during the first major period of the new year, and which developments investors should watch out for.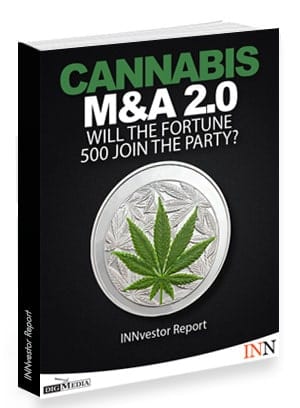 Cannabis - Will The Fortune 500 Join The Party?
Our Exclusive FREE Report Contains Information You NEED To Know About Cannabis Stock Investing!
Cannabis market update: New York and US potential boost operations
New York state's legalization of recreational cannabis was a huge Q1 announcement that added pressure to the US federal government when it comes to cannabis policy, said George Mancheril, co-founder and CEO of Bespoke Financial, a debt financing business with a particular focus on servicing cannabis businesses.
"It's going to add to the chorus of voices in the federal scene to basically move sooner rather than later," he explained to INN.
Following the US election in 2020, the momentum for cannabis businesses went on the upswing, as did company valuations, with the idea of expansion at the heart of it all, according to Mancheril.
Before starting Bespoke Financial, Mancheril learned from traditional investment banks, working in the lending, fixed income and debt markets with Goldman Sachs (NYSE:GS) and Guggenheim Partners.
Nawan Butt, portfolio manager with Purpose Investments, agrees with Mancheril. The financial expert told INN the ongoing legalization process seen in the US market is leading to expansion.
"It's becoming more of a national move, then small pockets of proliferation. That's very exciting about cannabis right now," said Butt, who co-manages the Purpose Marijuana Opportunities Fund (NEO:MJJ).
This proliferation effect is causing a change in valuations and enthusiasm for US-based operations. Mancheril told INN that by the end of Q1, multi-state operators (MSOs) had raised approximately US$3.3 billion.
The cannabis lender said he sees the industry as having grown from the woes of 2019; it is now undergoing a return to form as excitement about the US opening up increases.
The expert explained that there is likely to be a windfall of capital in the wake of major federal changes in US cannabis policy, although the timeline for these changes is becoming increasingly hard to predict.
Leading up to that capital influx, Mancheril said he wants to see operators really drill down on the value of desired assets and whether they make sense.
"What I'd hope is that we continue to see bullish sentiment, but with some measure of responsibility, and let's not just get over ahead of ourselves," Mancheril told INN. "The idea is let's minimize the volatility and continue growing responsibly."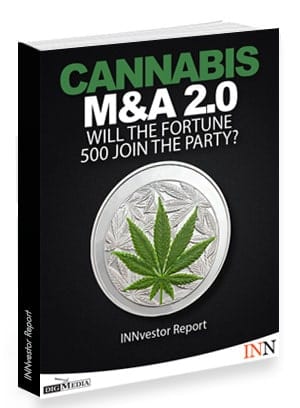 Cannabis - Will The Fortune 500 Join The Party?
Our Exclusive FREE Report Contains Information You NEED To Know About Cannabis Stock Investing!
As far as struggles go, Butt explained that the cannabis industry has cemented itself as a growth-type sector, and as such there are macro pressures affecting the way these assets operate.
"We've seen this preference for cash flows at growth in the current or in the near future, rather than in the far future, and that's what we're seeing as far as valuations go in the broad market," Butt said.
Cannabis market update: Volatility continues to rule as industry foundations build
Despite the industry's potential and the growing pains it has gone through as a whole in both the US and Canada, volatility remains a key factor in the cannabis investment scene.
Butt explained that the current shareholder base, which is dominated by hedge funds and retail investors, still lacks enough institutional support to avoid the day-to-day volatility cannabis has come to be known for.
These two investor groups, Butt said, can be easily spooked and excited by the news of the day when it comes to their investments.
"A lot of these institutions' strategies are not about short-term profits, but they're about long-term sustainability of the businesses themselves," Butt said.
"That's why you see a lot of volatility in the space, and that's essentially what we've seen over the past, I'd say, three to two months as well," he added.
That means investors shouldn't expect an end to volatility anytime soon.
"It's not about whether we continue to expect volatility, because we do," Butt said. "We really think that the volatility will be taken out when the shareholder base becomes more institutional, but it's really about understanding why there is volatility in the first place."
Cannabis market update: Canadians talk up US business, but questions remain
A surge of mergers and acquisitions has taken over the Canadian cannabis sector recently as more producers see potential in America.
One of the biggest announcements in this regard came when Organigram Holdings (NASDAQ:OGI,TSX:OGI) secured a C$221 million investment deal from British American Tobacco (NYSE:BTI,LSE:BATS).
Using the funds, the two will work in tandem to develop new branded products designed for the international stage, including in the US. Organigram CEO Greg Engel previously told INN that the US represents a critical opportunity for Canadian companies, but the entry point isn't as clean as it could be.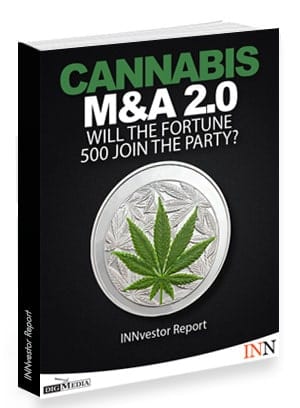 Cannabis - Will The Fortune 500 Join The Party?
Our Exclusive FREE Report Contains Information You NEED To Know About Cannabis Stock Investing!
While the long-term potential may be exciting for investors, Butt told INN he's still unsure how the approach will work for Canadian companies.
The Purpose Investments expert said there will be plenty of space for the biggest Canadian names to pursue US market entries, beyond the initial hemp-derived CBD moves some operators have mde, since the US represents the biggest market in the world.
"But there's just way too many unknowns right now to say exactly what that participation is going to look like, or when that participation will happen," he said.
"What we do know is that currently the US MSOs are in a wonderful sort of position to expand on their market leadership that they have. And it will be tough for Canadians to come in and compete with them," Butt said.
Canadian players still retain the upper hand at times in terms of valuation, which is confusing for both Butt and Dan Ahrens, chief operating officer and portfolio manager at AdvisorShares.
"The performance in quarterly earnings of US companies has been rather spectacular. They've knocked it out of the park in most instances," Ahrens told INN.
Butt praised the recent performance reports from MSOs across the board, pointing to year-over-year growth lines and projections for continued positive performance. In his view, share prices still don't reflect company value. "Those are really being discounted at this point," Butt told INN.
"We've seen the Canadian licensed producers be really hot stock performance-wise, outpacing the US (MSOs), and I'll say it's rather nonsensical to me," said Ahrens, who oversees the AdvisorShares Pure Cannabis ETF (ARCA:YOLO) and the recently launched AdvisorShares Pure US Cannabis ETF (ARCA:MSOS).
Cannabis market update: Investor takeaway
The cannabis investment proposition finds itself at an interesting moment in time, as the entire sector eagerly awaits confirmation in the US at the federal level.
While for the Canadian companies waiting on the sidelines, this development may feel like a major necessity to address current financial struggles, for US-based operators, the heat around the corner could represent future positivity for already thriving operations.
INNdepth
Want more details? Check out these articles for more INNdepth coverage:
Want an overview of investing in cannabis stocks? Check out Investing in the Cannabis Industry.
Keep reading...
Show less