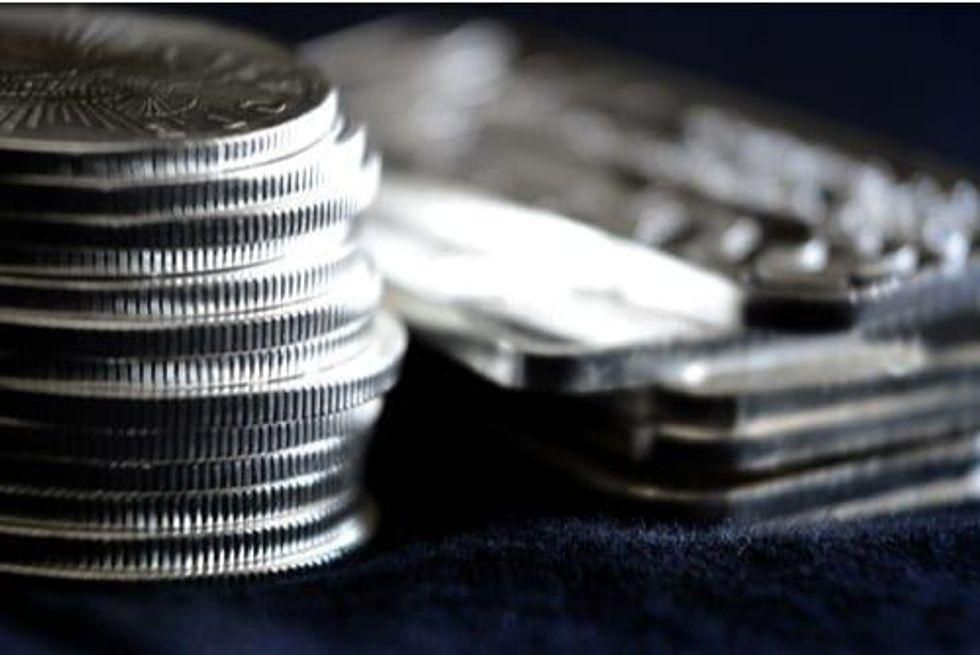 The universe of silver stocks is relatively small, but these five companies are the largest by market cap.
Silver Stocks: 5 Biggest Companies in Q3 2022
Company
Description
1. Pan American Silver (TSX:PAAS)

Market capitalization: C$5.12 billion; current share price: C$23.52

Pan American Silver describes itself as "the world's premier silver mining company." Its operations span the Americas, with four in Peru, two in Mexico and one in each of Guatemala, Bolivia, Argentina and Canada.

The company's largest silver-producing mine is La Colorada, located in Mexico. In total, as of July 2021, Pan American Silver has 529 million ounces of silver reserves, and it reported consolidated production of 19.2 million ounces of the metal in 2021. Its Escobal mine in Guatemala is currently not operating.


On January 19, Pan American Silver released its preliminary production results for Q4 2021 and the full year. Production was up year-on-year, although reportedly still constrained by effects from the pandemic. Its 2021 financial results and 2022 guidance were released in late February. The company has predicted that its silver production for 2022 will come in at 19 million to 20.5 million ounces. In Q1, silver production came to 4.6 million ounces.

Pan American Silver has been exploring its La Colorada Skarn silver project, which is a significant deposit that it discovered at La Colorada. So far in 2022, the company has extended the mineralization of the project and released drill results that include the highest-grade intercept thus far at the property. Drilling over 22 holes returned an intercept of 295.5 meters at 234 grams per metric ton (MT) silver, including 97 meters at 654 g/MT.

2. First Majestic Silver (TSX:FR)
Market capitalization: C$2.26 billion; current share price: C$8.40
First Majestic Silver is a silver-mining company operating four producing mines: the San Dimas and Santa Elena silver-gold mines and La Encantada silver mine in Mexico, and the Jerritt Canyon gold mine in Nevada, US.
In addition to these, the company also has eight silver exploration properties and a silver stream from the Springpole gold-silver project of 50 percent payable silver.
After record production in 2021, First Majestic's 2022 guidance is set at 32.2 million to 35.8 million silver equivalent ounces, including 12.2 million to 13.5 million silver ounces. The company has released Q1 and Q2 production results so far this year. In Q1, the company saw silver equivalent production of 7.2 million ounces and silver production of 2.5 million ounces; its Q2 output reached 7.7 million silver equivalent ounces, including 2.8 million silver ounces.
In May, the company entered into a definitive agreement with Sierra Madre Gold & Silver (TSXV:SM) to sell the latter company its past-producing La Guittara silver mine in Mexico for an aggregate US$35 million in shares. First Majestic will be granted a 2 percent net smelter royalty.

3. MAG Silver (TSX:MAG)
Market capitalization: C$1.48 billion; current share price: C$14.57
MAG Silver is a development and exploration company focused on projects in the Americas. Its primary asset is the Juanicipio project in Mexico, which is a joint venture with Fresnillo (LSE:FRES,OTC Pink:FNLPF); MAG has a 44 percent interest in the project. Its mineralization includes silver, gold, lead and zinc. The company is also working towards earning a 100 percent interest in the Deer Trail exploration project in Utah, US.
Construction is underway at Juanicipio, including for the Juanicipio processing plant; underground development and stope material is already being processed at the nearby Fresnillo beneficiation plant. Q1 numbers for the processing of these materials include total production estimates of 2.4 million ounces of silver and 5,837 ounces of gold. For 2021, numbers reached 3.2 million ounces of silver and 6,577 ounces of gold. In March, MAG entered into a definitive agreement to acquire Gatling Exploration in an all-share transaction. The deal closed in May.
4. SilverCrest Metals (TSX:SIL)
Market capitalization: C$1.12 billion; current share price: C$7.27
SilverCrest Metals is developing its high-grade Las Chispas mining district in Sonora, Mexico. In 2021, the company received a top 10 position on the TSX30, which ranks the top 30 performers on the TSX over three years. It is currently working on constructing a mine at its Las Chispas project, and is aiming to begin production in the middle of 2022. The company also has the El Picacho gold-silver property only 85 kilometers by road from Las Chispas, as well as a handful of other properties it is not currently exploring.
SilverCrest has spent 2022 focused on bringing its Las Chispas project into production. The company finished construction at the site in late May, and announced first pour at the mine in early July. According to SilverCrest, the first pour was 312 kilograms containing around 9,200 ounces of silver and 100 ounces of gold.
"This marks another significant milestone in progressing towards commercial production in Q4, 2022," SilverCrest CEO N. Eric Fier commented. "It is with great pride that I acknowledge the hard work of our team and thank everyone who has contributed to the completion of construction of Las Chispas."
5. Fortuna Silver Mines (TSX:FVI)
Market capitalization: C$964.18 million; current share price: C$3.20
Fortuna Silver Mines has four operating silver mines in Argentina, Burkina Faso, Mexico and Peru. It is constructing an additional mine in Côte d'Ivoire, the Séguéla gold project, and places a heavy focus on operational sustainability.
Fortuna has released plenty of news so far this year, much of it focused on its Séguéla gold project. Construction of a 3,750 MT mill is underway at the site, with the company's most recent update sharing that construction was 61 percent complete as of June 15. The first gold pour is expected in Q3 2022.
As for the company's silver output at its mines, it announced silver production of 1.67 million ounces in Q1 and 1.65 million ounces in Q2. The company's guidance for the year is 6.2 million to 6.9 million ounces of silver.

Click here to read the latest biggest silver stocks on the TSX article.
After a strong performance earlier in the year, the silver price has trended downward through the second and third quarters alongside sister metal gold.
The white metal spent most of March trading over US$25 per ounce, and hit a 2022 high of US$26.38, a level it had not seen since July 2021. However, it has plunged in Q3, hitting a year-to-date low of US$18.27.
Despite a lower silver price, the biggest TSX-listed silver stocks are making progress. The companies below were the largest by market cap as of July 25, 2022, as per data gathered using TradingView's stock screener.
---
Read on to learn more about their operations and activities.
Don't forget to follow us @INN_Resource for real-time news updates!

Securities Disclosure: I, Lauren Kelly, hold no direct investment interest in any company mentioned in this article.